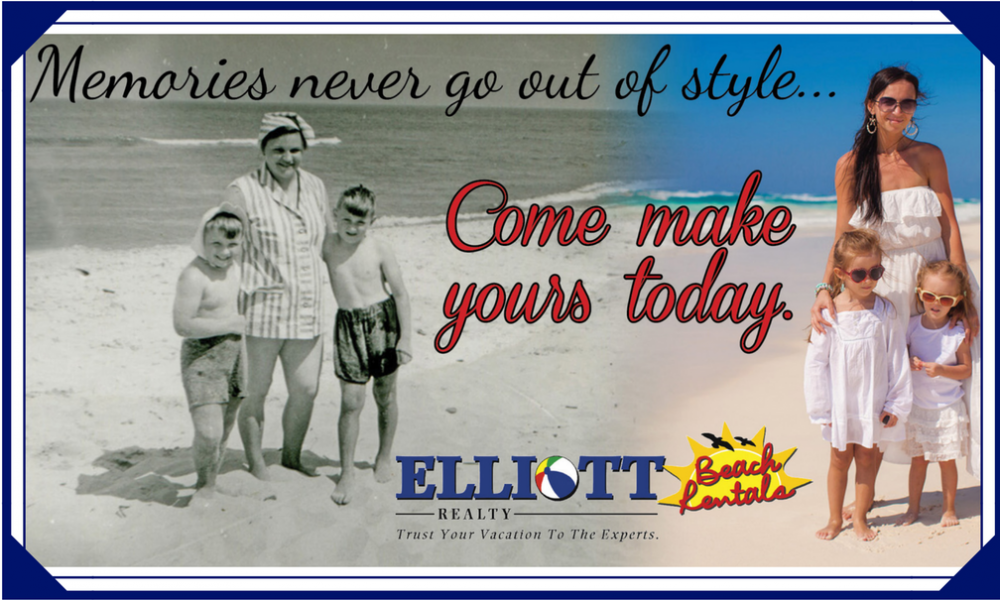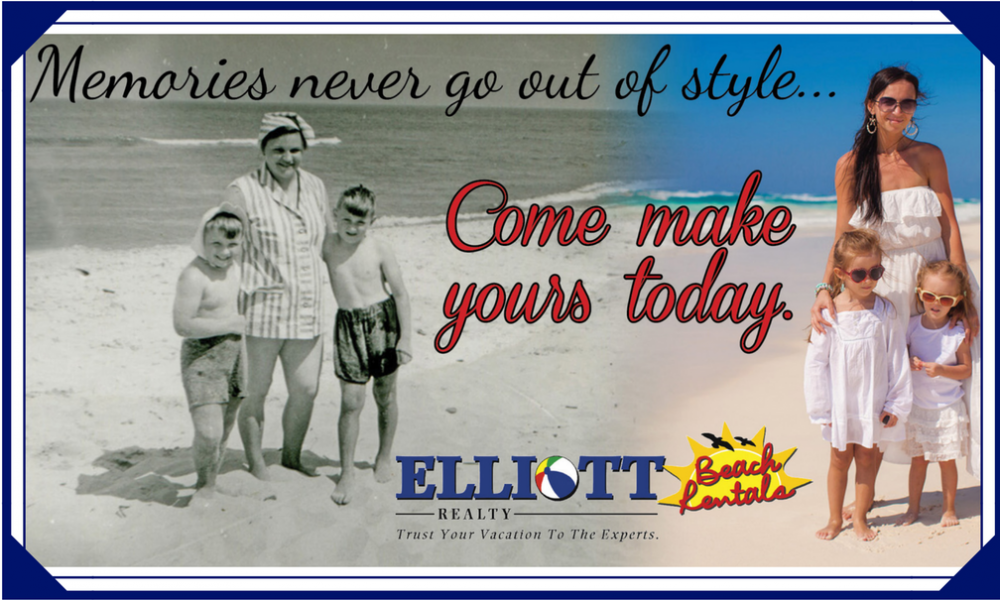 Rediscover a Myrtle Beach classic and bring vacation memories back one vacation at a time.
When you sit down to plan your trip to Myrtle Beach, Ocean Forest might not be the first resort name that comes to mind; however, there was a time when the name "Ocean Forest" denoted the ultimate in luxury. The beautiful Ocean Forest Hotel was the Grand Strand's first oceanfront vacation property. The Hotel first opened its doors in 1930. Unlike other beach inns in the area Ocean Forest was exquisitely decorated with crystal chandeliers, ballrooms, marble columns, and a unique feature for Myrtle Beach at the time… elevators. The 13 acre hotel property had gardens, stables, and an oceanfront pool and patio. When the hotel fell into disrepair it was demolished in the mid-1970s. The roundabout, that was such a striking feature of the hotel, is still in place near the intersection of present-day Poinsett and Calhoun Roads.
Today Ocean Forest Villas occupies the same stretch of sand where the Ocean Forest Hotel once stood. This is what makes Ocean Forest Villas a Myrtle Beach classic.
Like the Ocean Forest Hotel, Ocean Forest Villas has attracted visitors from around the world. Covering 10 of the original 13 acres Ocean Forest Villas is made up of 5 three-story buildings that each contain 2 bedroom suites. We currently have 33 of these 2 bedroom vacation rental suites available which makes Ocean Forest perfect for family reunions, golf retreats, a girlfriends getaway or just a quiet romantic vacation. Our suites feature updated interiors and new appliances and of course… a GREAT view of the ocean!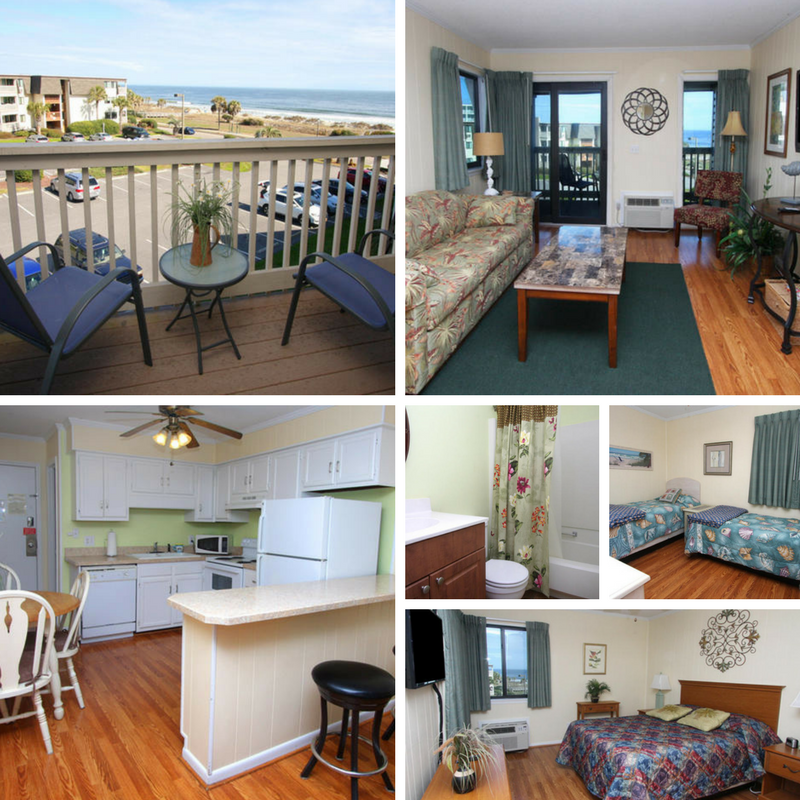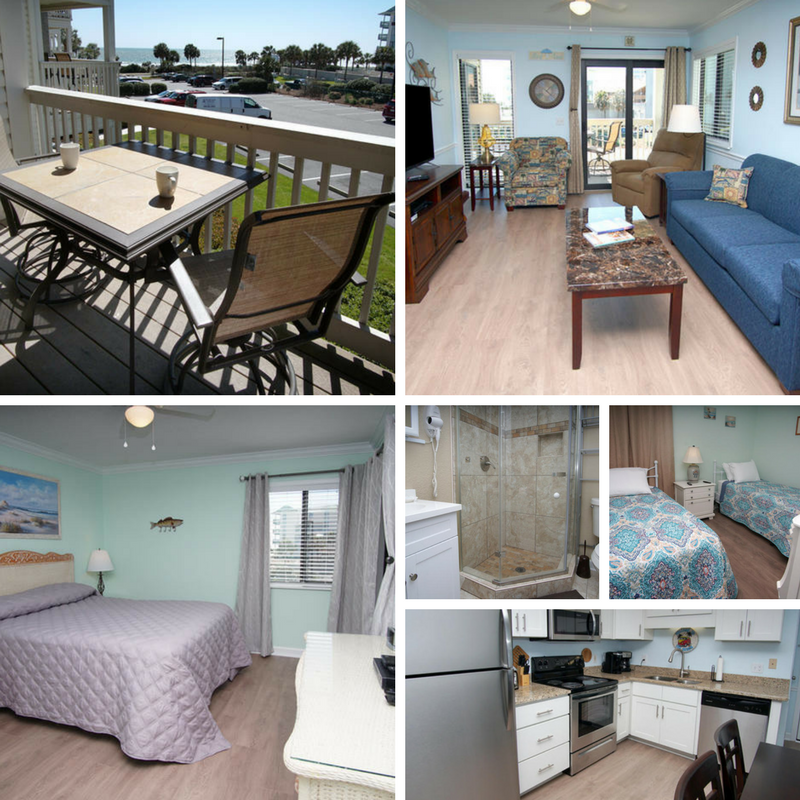 Ocean Forest Villas Vacation Rental Suite 109D