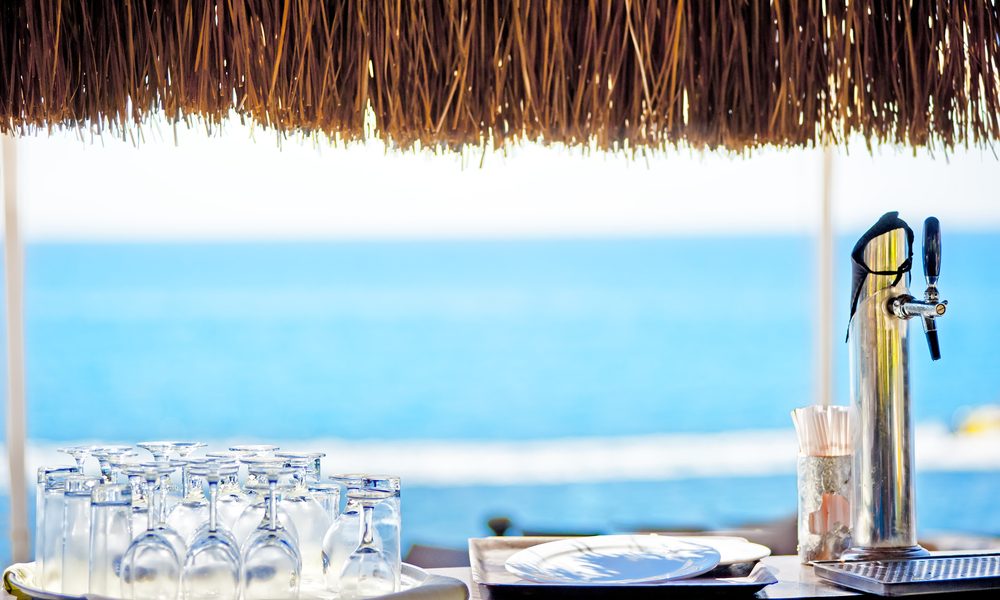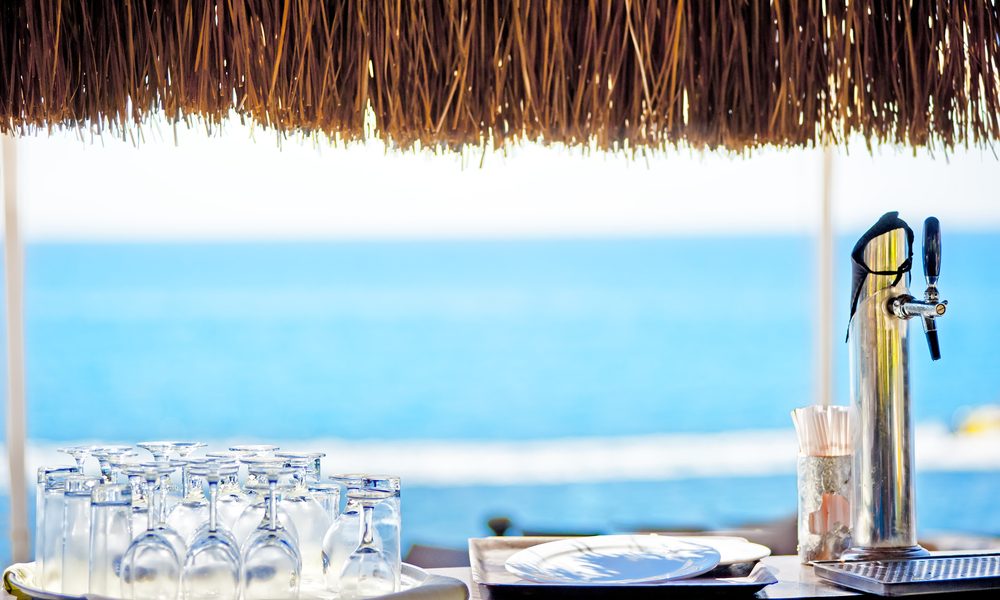 If you vacation in Myrtle Beach, you must check out the local beach bars! There is nothing quite like sipping your favorite beverage while listening to the ocean waves. The Myrtle Beach area has several oceanfront bars that provide a safe and fun place to relax. Check out one of the beach bars below and make memories to last a lifetime as you enjoy the Grand Strand's breathtaking shore.
Myrtle Beach Bars
Ocean Annie's has been voted one of the top ten pool bars in Myrtle Beach and one of the ten best bars in South Carolina. Located at Sands Ocean Club Resort, Ocean Annie's offers live music, cold drinks, and easy access to the beach. You can hang out in your bathing suit during the summer and let servers bring you an ice-cold beverage. Ocean Annie's says they are "open to the public and perfect for people who love to dance in the great outdoors and cool off in the swimming pool." Check out this bar to experience one of the beach parties on the Grand Strand.
Tin Roof is a rooftop bar located near the 14th Avenue Pier. You will have a fantastic beach view from the top of this trendy bar. There is an open-air bar where you can enjoy the beautiful views or sit inside to catch a break from the heat. Tin Roof is also a live music venue. You can check out their calendar of events here. They have a variety of music from emo to country and everything in between. Happy Hour is from 4-7 pm Monday through Friday. They also have a "made from scratch Southern-inspired 'Better than Bar Food' menu. Come for the views and stay for the hospitality.
The Landshark Bar & Grill is right on the Boardwalk, next to the iconic Myrtle Beach Skywheel. When you visit this bar, you will not only have views of the beach, but you will experience the Boardwalk action. Beach music usually plays in the background to put you on vacation mode. Landshark Bar & Grill says they are family-friendly and allow all ages, all the time. Both landlubbers and seafood lovers will love the food with offerings such as BBQ ribs and hand-battered chicken tenders to a seafood steam pot and Baja crab cakes. Experience the best of Myrtle Beach at Landshark Bar & Grill!
Bummz Beach Café is located at 2002 North Ocean Boulevard in the heart of Myrtle Beach. This bar offers an amazing view of the beach from their back porch and the inside. Pane-glass windows line the back of the restaurant, so you can still see the majestic Atlantic Ocean from the inside. Bummz has a casual environment, inviting people to visit straight from the beach. They encourage beach comers to visit in tank tops, swim trunks, and flip-flops. The building is casual yet enticing. It is a converted 1930s beach house featuring Georgia pine and wooden tables and chairs. A wide variety of food on the menu goes beyond the typical bar food, including steaks, seafood, and even the fresh catch of the day. You can feel like a local when you visit Bummz Beach Café!
North Myrtle Beach
Molly Darcy's is considered one of the best Irish pubs in town! They offer traditional Irish fare and a wide selection of Irish beers. They also have seafood such as the creole grouper filet and citrus glazed tilapia. A patio with tables and umbrellas is only steps from the sand. Feel free to relax as the waves roll in or go inside to enjoy live music or the game room. The game room has pool tables and dart boards to entertain you and your group. This restaurant also has a 5-star rating! Locals and tourists alike love Molly Darcy's and come back again and again. Enjoy the atmosphere of an Irish pub and the beauty of North Myrtle Beach in this unique location.
Escape the every day and enjoy the best of beach life at Coconuts Tiki Bar & Grill. You can order a "Pain Killer" drink. The "Pain Killer" drink is a mix of dark rum, pineapple juice, orange juice, and cream of coconut. They are open every day from 11 am to 9 pm. Delivery is also an option. View their menu and order online to save time. Coconuts is a seasonal bar that opens in the spring and closes around October. You can visit their covered porch and enjoy the best of the beach during the summer hype. The menu is casual, featuring personal pan pizzas and hot dogs. Enjoy seafood when you order the grilled triggerfish sandwich or tuna poke. They have a variety of frozen drinks that are sure to satisfy your sweet tooth. Enjoy a tropical atmosphere when you visit Coconuts Bar & Grill!