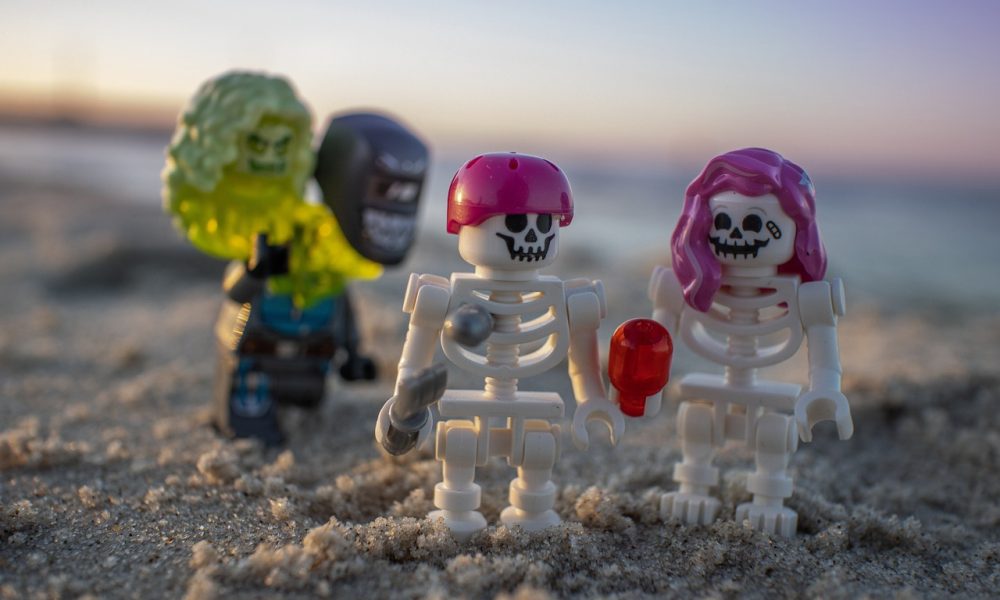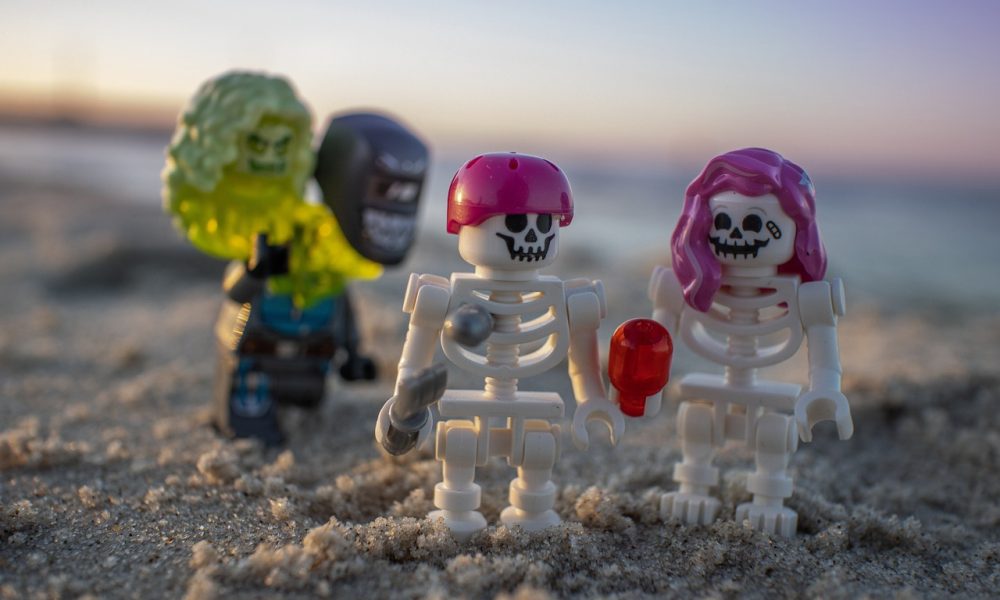 It's time for tricks, treat, and scary good times! Halloween is just weeks away, and celebrations are already in full swing. Myrtle Beach and the surrounding area celebrate Halloween not just on the day but all month long. You can find Fall and Halloween celebrations every weekend and in between. Whether looking for the perfect Halloween event for your family or a new way to celebrate, you will find what you're looking for on the list below.
October 13, 2022
6:30 pm
Conway, South Carolina is minutes from Myrtle Beach and they have really pulled out all the stops this year. For the month of October, they are being recognized as Halloween, South Carolina. Kicking off their Halloween festivities is the Zombie Fun Run. Bring your flashlight and run from zombies at the RiverFront Park. Candy stations will be set up on the course for you to enjoy. Participants are encouraged to dress up in their Halloween best
October 21, 2022
6:30pm- 9pm
Sit back and watch Ghostbusters: Afterlife under the stars! The movie starts at dusk, and you are more than welcome to come early for dinner at one of the many restaurants at the Market Common. There will be vendors selling drinks, snacks, and more onsite. The event is alcohol-free, however. Bring blankets and lawn chairs so you and your family can be comfortable.
October 28, 2022
5pm- 7pm
Conway is hosting a Monster Mash at the Billy Gardner Sports Complex. This family-friendly event is absolutely free. You are guaranteed to have a "ghoul" time! There will be inflatables, pumpkin carving, games, a scary tunnel, and more.
October 28, 2022
7pm – 10 pm
Adults can have fun too! Only adults are invited to the Halloween's Eve Bash at the Valor Memorial Garden at the Market Common. For one night only, come dressed up in your Halloween best and celebrate Halloween a little early. Vendors will be selling wine, beer, treats, and food. Show off your costumes by taking advantage of photo ops around the event and posting your pics on social media using #marketcommonmb and #hallowsevebash. There will be other scary surprises in store. Don't forget to line up a babysitter!
Lowcountry Lore: Ghosts & Legends of the Grand Strand
October 28-29th 2022
7:30pm- 9:30pm
Have a "fa-boo-lous good time aboard the Barefoot Queen. During this cruise experience, you will be immersed in the ghost stories of the Grand Strand. Learn of tales that make the South Carolina Lowcountry one of the most haunted places in America. Leigh S. King is an entertainer and paranormal enthusiast sharing stories during the cruise. You will want to sleep with the lights on afterward!
October 29, 2022
12pm- 4pm
Head over to Barefoot Landing for a seasonal, family-fun event! There will be a kids and pets costume contest, stilt walkers, and a DJ dance party! Kids wishing to enter the costume contest may register with their age group at 11 am. Make sure to stick around and bring a chair for a free showing of "Hocus Pocus" on the Dockside Village Amphitheater Lawn at 7 pm.
October 29, 2022
12pm- 5pm
Enjoy the afternoon of music from two talented music groups, a beautiful outdoor venue, lots of friendly folks, and your favorite wine, beer, beverages, and festival foods to enjoy from their outdoor concessions areas. Plus enjoy plenty of seating, covered areas, fans, and shaded grounds to keep you comfortable. Doors open at 10 am. Live music from The King Bees Trio and by: Miracle Max and The Pet Monsters starts at 12:00 pm and wraps up at 4:30 pm. Book online and save. Admission prices are $5 more at the vineyard gate. For more information, call (843) 399-9463.
October 29, 2022
4pm – 12am
It's often called "Make Your Own Adventure Crawls" because there is no set agenda. They will have a ton of bars, drink specials, and other things going on, but no set agenda. The After Parties are chosen to be the best late-night atmosphere, with typically a DJ or Band. When the after-party starts, most of their deals and specials end with the other bars on the crawl. So don't be late and get to the after-party! Don't forget your friends, and don't forget to plan a safe and sober way home!
October 29, 2022
7pm- 10pm
Get ready to rock out for Halloween! Come listen and dance along to the local rock band Matt Parker and the Deacons (MPD). They are a dynamic trio whose style is an eclectic mix of bluesy alternative, funk, and melodic rock with hints of soul. Have a spooktacular time!
Looking for the perfect HQ during your Haunted Halloween getaway? With hundreds of rental properties–each boasting an endless array of comfortable accommodations and amenities to meet all needs–Elliott Beach Rentals is proud to offer every renter the rental of their dreams. Make this Halloween one for the history books when you book your stay now at one of our opulent oceanfront condos or luxurious beach homes!