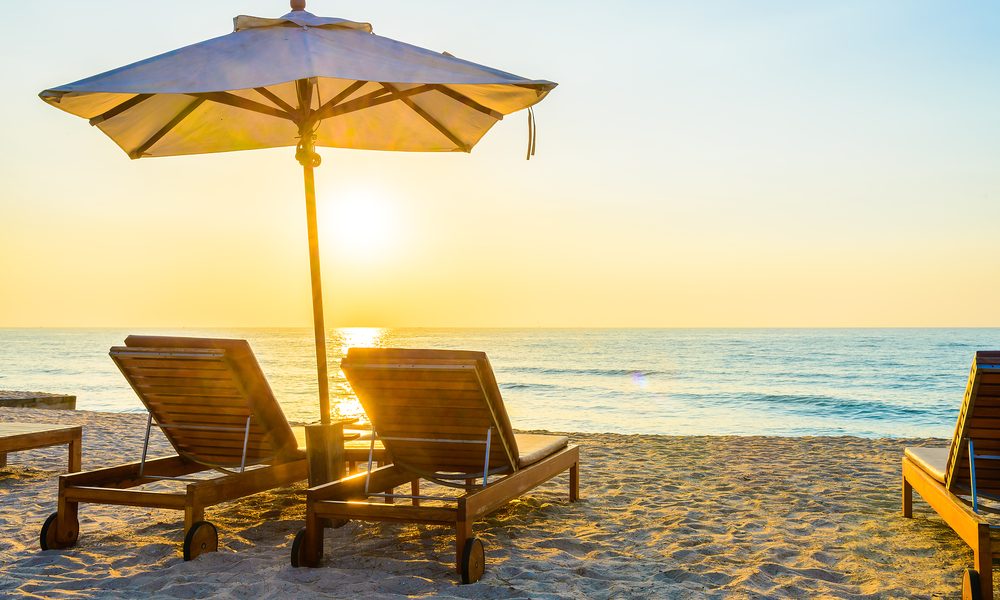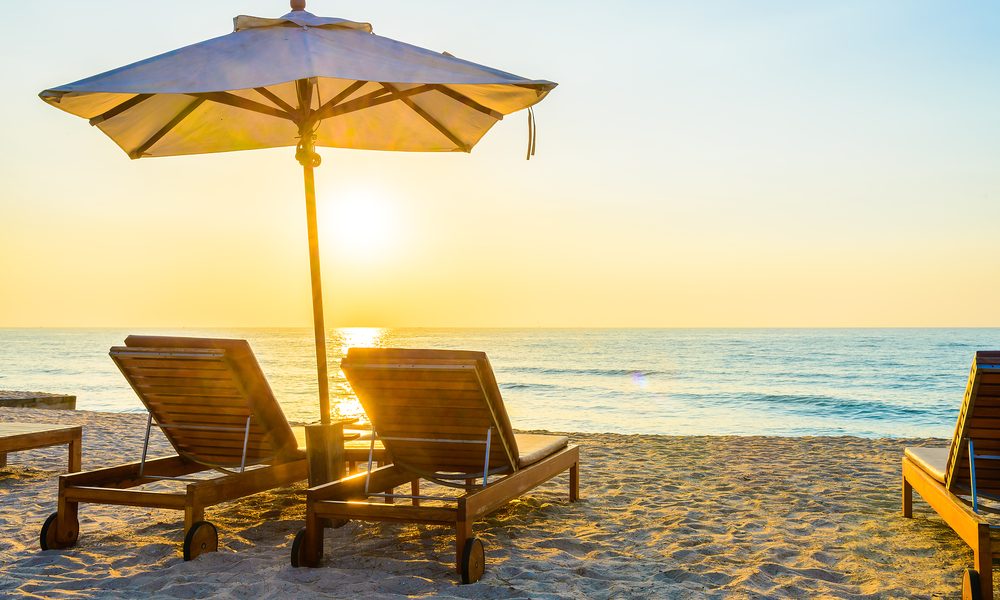 There is no better way to spend a day than at the beach. Ocean breeze, waves crashing on the shore, feet in the sand; a beach umbrella can make it even better! Whether you prefer to rent online or in person, the Grand Strand area has several options for you to rent an umbrella and/or beach chair. As soon as you book your accommodations, feel free to go ahead and rent your umbrella. Rentals are available from March through October. Lifeguards oversee rentals and are trained and responsible for beach cleanliness and safety.
Beach Services- North Myrtle Beach
Beach Services is the place to rent your chairs and umbrellas in North Myrtle Beach. They recommend making the reservation online; provide the resort name, an oceanfront address, or rental box location on the beach. Same-day reservations can be made with the beach rental attendant at the rental box. Rental times are 9 am to 5 pm daily. Don't worry about set-up because it is already taken care of for you. Each umbrella is marked with a green card that has your last name written on it. Below is a chart featuring prices for daily, weekly, and combination rentals.
Daily Combo (Includes 2 chairs and 1 umbrella) – $45
Full-Day Chair – $20
Full-Day Umbrella – $30
Weekly Chair – $80
Weekly Combo (Includes 2 Chairs and 1 Umbrella) – $195
Weekly Umbrella – $120
Myrtle Beach offers a couple of different options for umbrella and beach chair rentals, including Lack's Beach Service. Lack's is the largest umbrella rental company, covering approximately 9 miles of the strand, and makes its own furniture. Lack's makes renting your beach gear an easy task. Simply visit one of the lifeguards wearing a yellow uniform and tell them how many chairs and umbrellas you need. Lack's assures a fantastic view and lets you choose where you'd like to be set up. You can pay with both cash and credit card.
John's Beach Service has been around since the 1970s and covers about four miles of the Grand Strand. Chair and umbrella rentals are available from 9 am to 4 pm seven days a week on a first-come, first-serve basis. The lifeguards in blue or gold can assist you in setting up your rental and setting up your umbrellas and chairs. Online rentals are coming soon. Below is the current pricing.
1 Day – $45
2 Day – $85
3 Day – $120
4 Day – $150
5 Day – $180
6 Day – $205
7 Day – $230
8 Day – $250
9 Day – $270
10 Day – $285
Extra Days – $15 per day
Extra Chair – $10 per day
Extra Umbrella – $25 per day
Bringing Your Own
Visitors are free to bring their own beach chairs and umbrellas. Umbrellas cannot be placed in front of the lifeguard-established line of umbrellas. Umbrellas up to seven and a half feet in diameter are allowed. Tents up to 12 by 12 feet square and less than nine feet tall are only permitted from Labor Day until Memorial Day. Infant tents are allowed but must be no larger than four feet wide by three feet deep, and three feet high. Visit The City of Myrtle Beach's website for more information.
Beach Wheelchairs
The beach-going wheelchair services are temporarily suspended in Myrtle Beach. Click here to see when services will resume. North Myrtle Beach currently has beach-going wheelchair rentals, free of charge. They can be reserved for a week at a time. The wheelchairs are sturdy and have balloon tires that allow users to move across the sand easily. Rentals are available Monday through Friday. To reserve, call (843) 280-5684. Beach Services recommends that you book the wheelchairs in advance and even up to a year in advance. While it is free to rent, there is a delivery fee for the wheelchairs of $25, or you can pick it up yourself. Visit North Myrtle Beach's website for more information.