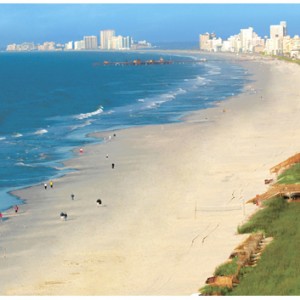 Summer is almost here and when you're planning that perfect Myrtle Beach vacation sometimes it's easy to get overwhelmed trying to find the best options for your family vacation to the Myrtle Beach area.
Many travelers to the Grand Strand settle for a Myrtle Beach hotel and don't realize that they can get a lot more bang for their buck with a vacation rental from Elliott Beach Rentals.
Our Top Reasons to Choose a Vacation Rental
over a Myrtle Beach Hotel:
Reason #1: Value!
There is no comparison between a vacation rental and Myrtle Beach hotel or resort in terms of price. Vacation Rentals often offer more space for less money, more freedom, more flexibility, more amenities, and much more privacy for your money.
Reason #2: Stretch Out and Relax!
If you are vacationing with your family or a group, staying in a hotel often means sharing a room, which can feel, crowded.   Also, you may end up needing to rent multiple rooms, which can be a problem if you're located in different parts of the hotel during your stay not to mention booking more than one room is more costly.
Reason #3: Enjoy Cooking Your Own Meals!
Do you enjoy eating out while vacationing but wish you could cook some of your own meals? In hotel rooms, there usually is no cooking option or only a small kitchenette that always seems to be missing the pots or pans you need most.  All of our homes and condos are fully equipped with the utensils, pots, and pans to make you're cooking a breeze.
Reason #4: Enjoy Some Peace and Quiet On Your Vacation!
Are there times that you would rather just stay behind and relax while the rest of the family is out taking advantage of all the wonderful things to do in the area?  In a hotel, staying in your room might not be very appealing.  In a private home or condo it feels more like home and you'll have all the room you need to hang out and rest while the rest of the family goes out.
Reason #5: Bring Your Dog!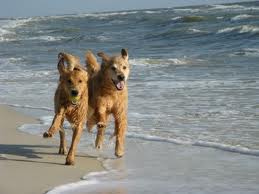 Most Myrtle Beach hotels or motels won't allow pets but Elliott Beach Rentals has pet friendly vacation rentals available so Fido can take a much needed vacation along with the family.