Myrtle Beach is one of the East Coast's most popular tourist destinations. With miles of sun-drenched beaches, top-notch activities for the family to enjoy and affordable prices for it all, families can appreciate their vacation and experience it at the same time. For today's modern family, planning a vacation isn't as easy as it used to be. With both parents working now more than at any time in our history, coordinating work schedules and saving money for the trip can be exhaustive and daunting.  Thankfully, there are still fantastic vacations to be enjoyed where your money will stretch to fit and you won't miss a minute of fun. If you need a family vacation, but you want it to fit within your bank account, then here's how to do Myrtle Beach on a budget.
Myrtle Beach On A Budget – Sleeping Cheap

Usually, your accommodations are not where you want to try and save money on a vacation. However, in Myrtle Beach, you can get truly comfortable and clean accommodations, with a gorgeous ocean view, for extremely reasonable prices.  Elliott Beach Rentals offers low cost condos and beach houses, some oceanfront and others are easy walking distance to and from the beach. Don't be afraid to book a condo on the second row or two blocks off of the oceanfront; some still provide great views and it will be easier on your wallet. Call and ask for prices or make your reservations by way of the Internet, you can possibly save even more on your hotel rates.
Search for North Myrtle Beach, SC Vacation Property | Beach Houses & Condos
Myrtle Beach On A Budget – Cheap Eats
With so much to see and do in Myrtle Beach, families usually tend to eat on the go, occasionally stop for a fancy dinner as a luxury. Luckily, Myrtle Beach has affordable choices for both types of meals. Old South BBQ serves up Southern-styled BBQ to eat in or to go and piles the servings up high, all for under $10 a serving and lunch specials too. Salsarita's provides great healthy choices at cheap prices, with happy hour specials. For good a good filling southern lunch try Hoskin's on Main Street North Myrtle Beach.   Benito's Brick Oven for pizza, El Cerro for great Mexican and any number of seafood buffets offer low prices and coupons in local coupon books.
Myrtle Beach On A Budget – Affordable Attractions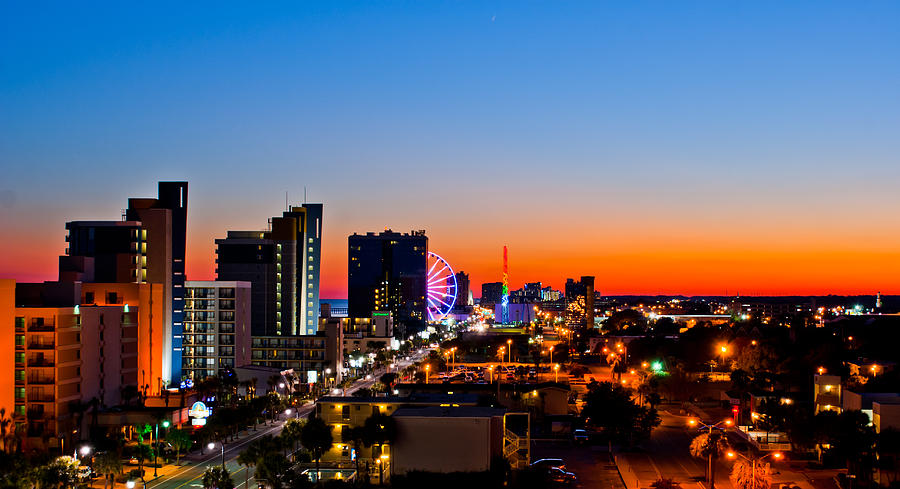 Of course, one of the most popular attractions can be enjoyed totally free of charge – the beach! Sometimes, the family wants to get out, stretch their legs and take in some of the local attractions. Visit the splendor of Huntington Beach State Park where you can enjoy nature trails, picnic areas as well as the historic castle Atalaya for an admission of only $5 for adults and $3 for children up to 16. Find out why Myrtle Beach is considered the "miniature golf capital of the world," by playing at one of the 50 courses available. You don't need to play an expensive round of golf to get the experience. You could also take a trip to the enchanting Brookgreen Gardens where for an admission of only $12 for adults and $5 for children will allow you to see some of the most beautiful landscapes in the world or stroll the nature preserve in Cherry Grove for free!
Tips For The Budget-Minded Visitor To Myrtle Beach
To get the most out of your vacation and still remain true to your budget, proper planning is crucial. Research what you would like to do so you can prepare for cost.  Also be sure to look online for deals on airfare and car rentals. Need to save on gas and take a smaller car? Save space in the car by calling Beach Bumz at 843-756-2869 to rent everything from beach wheelchairs to cribs. By being a smart vacation planner, you can experience the best of Myrtle Beach on a budget. Plus, your family will be so enthralled with their vacation, they'll never have an idea that it cost you so little!