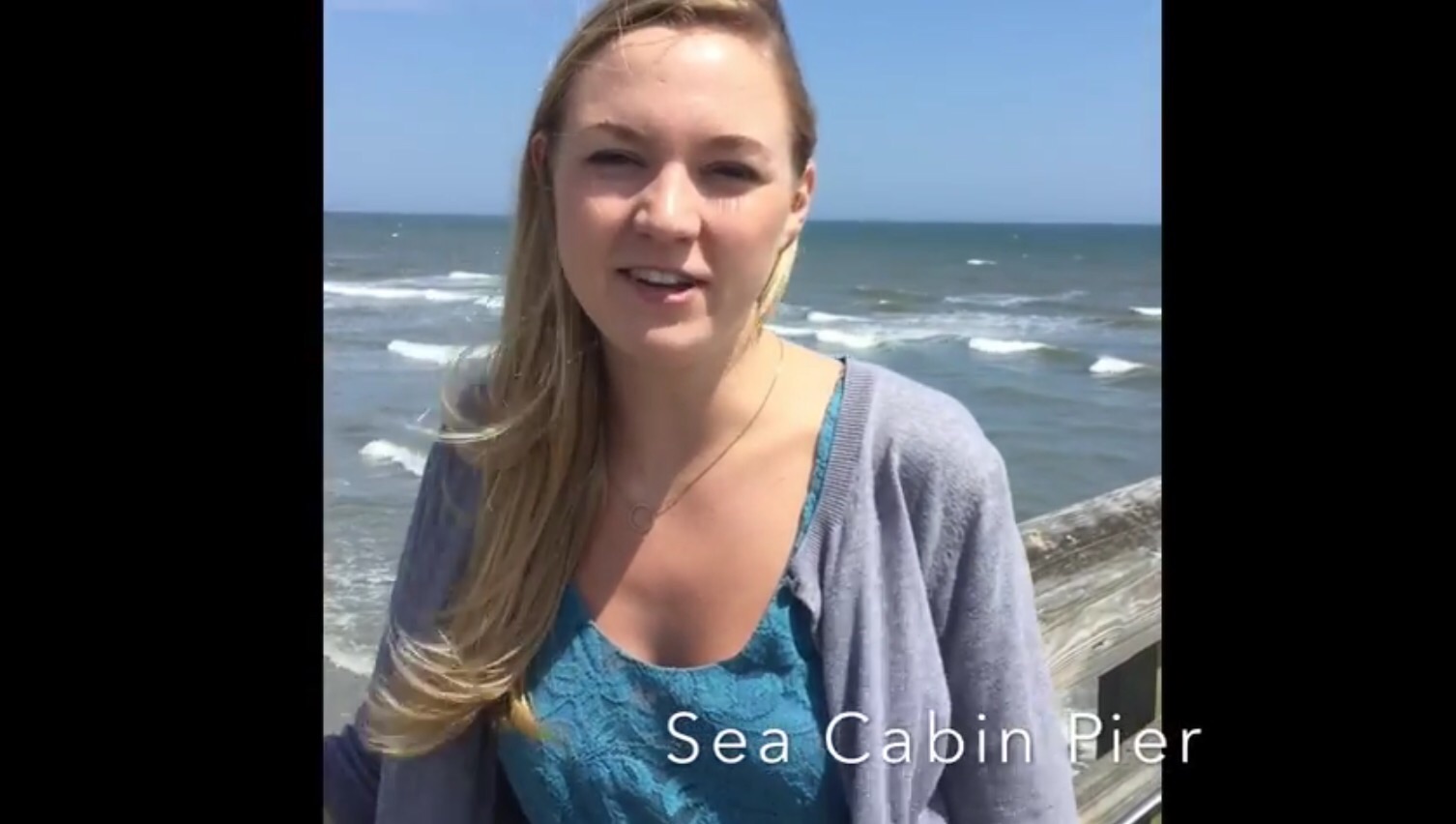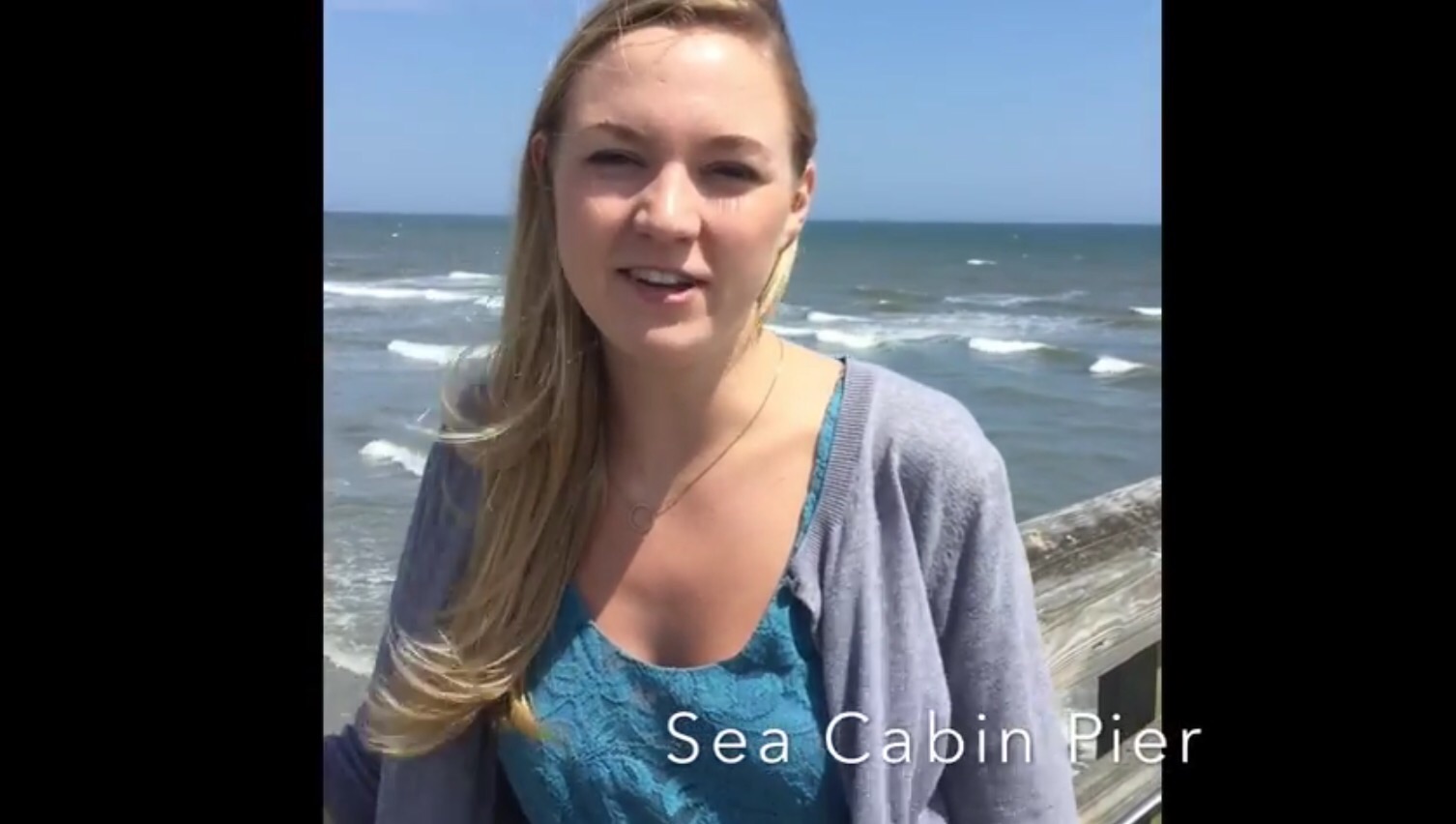 Sea Cabin in Cherry Grove is the perfect spot for someone looking to spend a beach trip reeling in all the different fish located in the North Myrtle Beach waters. These oceanfront condominiums offer one- and two-bedroom rentals that can accommodate up to 8 people. Sea Cabin guests can enjoy the pool and sun deck or make their way to the fishing pier. This private pier is perfect for experienced fishermen or beginners. Everyone will enjoy this great amenity!
---
There is a wide range of fish that are usually caught in this area.
Bluefish- Bluefish will eat almost anything and usually swim in schools. Since they have razor sharp teeth, wire leaders are necessary to catch this species.
King Mackerel & Spanish Mackerel- King Mackerel are some of the most coveted fish for pier anglers. Use live bait if you want to catch one of these prized fish, and remember: bigger bait= bigger fish.
Pompano- Pompano prefer warmer water, so the Carolinas are the perfect place to catch this species. Use small bait to catch Pompano, as they have relatively small mouths.
Red Drum- Red Drums live in many different environments as long as they have something to eat, so expect to find them around the pier.
Spadefish/Angelfish- When seas are calm, try to catch a Spadefish with live bait such as shrimp bits. Make sure to use a strong hook, as these fish pull hard.
Spots- Spots travel in large schools, so make sure to be ready to fish when they come through and casting a few feet from the pier usually works best.
Summer Flounder- Flounder can be found near the bottom, as they camouflage themselves to attack their prey.
And more! 
Come find out for yourself just how many different species can be caught from the private pier at Sea Cabin.
---
Make sure to bring your own fishing supplies or make use of the many places in the area that sell or rent out supplies.
Fish-On Outfitters: buy live bait, tackle, rods, and reels
800 Sea Mountain Hwy, Cherry Grove, North Myrtle Beach, SC
(843) 249-2600 | 685-0242
Boulineau's Ace Hardware: fishing supplies and bait
Johnny's Bait & Tackle Fishing Shop
4377 Sea Mountain Highway, Little River, SC 29566
(843) 249-1288
Cherry Grove Fishing Pier: rod rentals
---
Pier Fishing Tips:
Cast out or drop your line by the pier- Fish tend to hang around the pier, so feel free to drop your bait right over the edge.
Birds- Watch where the birds go and when they hang around the pier, they know where the fish are!
Use the right bait- Make sure you are using the right bait to attract the fish you want. Live bait always works best.
Watch the pros- keep an eye on the experienced fishermen around you and follow their techniques. Don't hesitate to ask them any questions!
Of course, the best way to learn is by practicing, so make your way to Sea Cabin in Cherry Grove and get started!