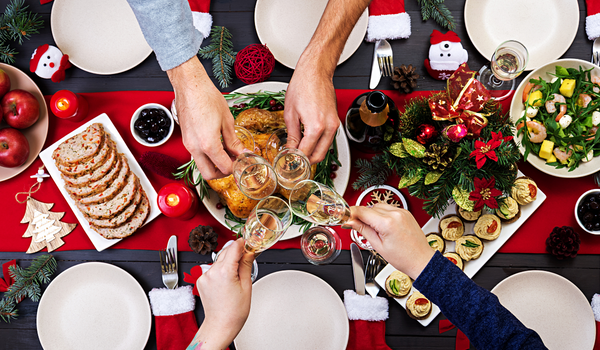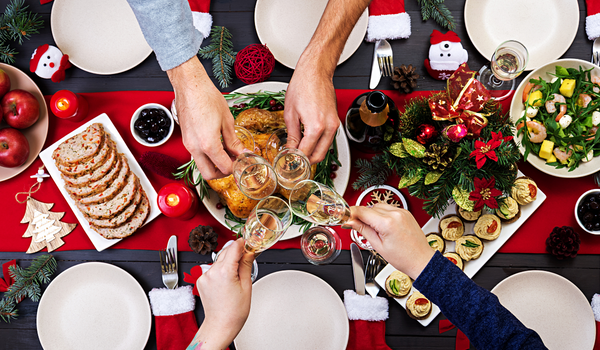 Myrtle Beach is known for many things, especially its restaurant scene. Fresh seafood, southern favorites, and more abound. We have restaurants ranging from the most casual diners to fine dining eateries. You can have a fantastic meal without all the hustle and bustle of planning, cooking, and cleaning up. If you are in the Myrtle Beach area on Christmas Day, you will have your pick of delectable restaurants to choose from when it comes time to plan your holiday meal.
Joe's Crab Shack is open on Christmas Eve and Christmas Day. There will be a traditional holiday family feast. The menu includes roasted turkey, stuffing, mashed potatoes, gravy, green beans, and cranberry sauce. The traditional dessert is pumpkin pie. Adults are $25.99, and kids are $14.99.
The Brentwood Restaurant and Wine Bistro
The Brentwood Restaurant & Wine Bistro is an upscale restaurant in Little River, SC. The restaurant will be open from 4 to 9 pm on Christmas Eve and from 11 am to 8 pm on Christmas Day. The main offering is a three-course meal, costing $59.99.
Visit their website to view the menu. Reservations are required. Please call 843-249-2601 and set up your reservation today!
Ruth's Chris will be open from 3 to 10 pm on Christmas Eve and 12 to 10 pm on Christmas Day. The restaurant is offering its traditional menu. There is the Surf & Turf, which includes lobster with a 6 oz. filet. The Steak  & Shrimp option includes a filet with three large shrimp. Limited-time wines will also be available this holiday season. If you would rather eat in, to-go options are available.
Hardrock Café offers several dining options to choose from, and you can rock your Christmas Day 2022! Options include 2 Courses at $33.95 or 3 Courses at $38.95 per person. Standard Reservation includes Myrtle Beach's à la carte menu. You can make reservations by visiting Open Table.
Preston's Seafood & Country Buffet
Preston's Seafood & Country Buffet prepares a special Christmas menu, including a roasted turkey, Honey Baked Hams, Prime Rib and Steak, BBQ Ribs and Chicken, Cornbread Stuffing, and more. They will also have a medley of baked and fried seafood, including shrimp, oysters, flounder, crab imperial, deviled crab, and more. it wouldn't be a festive holiday meal without some heavenly desserts such as traditional pumpkin pie, pecan pie, peach pie, apple pie, ice cream, and cheesecake, just to name a few. The pricing is $35.95 for adults, $18.95 for children ages 7-11, and $8.95 for children 3-6. Children under 3 eat free.
Thoroughbreds Chophouse & Seafood Grille
Thoroughbreds Chophouse & Seafood Grille will instantly elevate your holiday. This fine dining establishment will be open from 4:30 pm to 10 pm on both Christmas Eve and Christmas Day. They will have a set holiday menu. Check their website to see an updated Christmas menu. Don't forget to go ahead and make your reservation.
Book your accommodations with Elliott Beach Rentals. We have our condo special available and many beautiful large homes for the entire family to spend the holiday together.