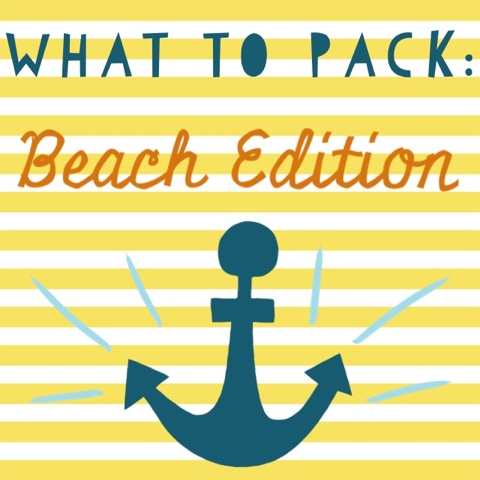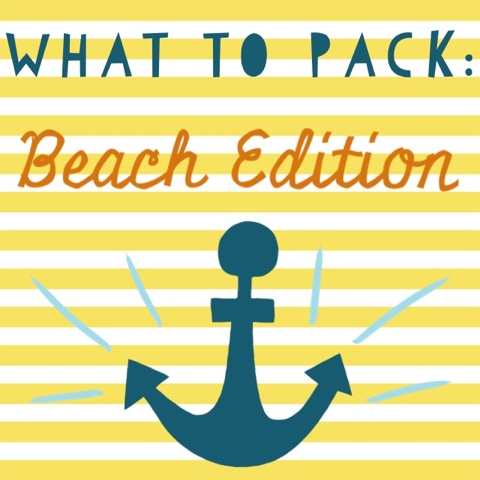 When I need inspiration, I often turn to Pinterest. I can always find the perfect Pin to teach me how to reorganize my closet, style my hair, remove permanent marker from the couch, or the best brownie recipe.
This winter, my family flew to Utah for our annual ski trip. Because I am not a frequent-flyer, I used Pinterest to research how to pack heavy winter clothes in a carry-on bag and tips for packing a checked bag. By the way, my bag was much more organized than my sister's, who did not follow my Pinterest tricks.
From this experience, I know packing for a beach vacation can be difficult. Even though you will have more amenities in a vacation rental than a hotel, there are a few different things you will need to bring. If your linens are included in your North Myrtle Beach rental, it is still a good idea to bring a few extra towels. There is nothing worse than reusing a wet, sandy towel! If you only drink coffee from your espresso machine, you may want to pack that, too. We have listed a few more household items you may want to pack on our website.
Don't forget the most important thing you need for a great Myrtle Beach vacation – a reservation! Check our Specials Page for Daily Deals!
For additional tips on preparing and packing for your North Myrtle Beach vacation, follow us on Pinterest. We have been pinning ways to prepare for your Myrtle Beach vacation and smart tricks to make your vacation stress-free. Is there something you would like to see us Pin? What Pins were helpful to you in preparing for your vacation? Let us know!