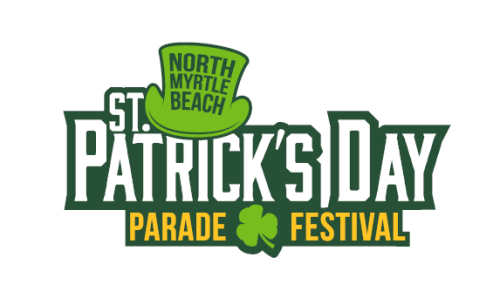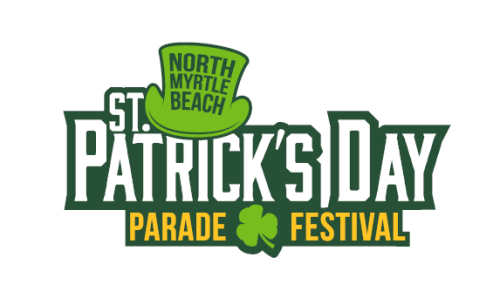 No need to follow the end of the rainbow for this pot of gold. We've gathered some of the area's best St. Patrick's Day events for 2022. Check them out below.
32nd ANNUAL NMB ST. PATRICK'S DAY PARADE & FESTIVAL
Saturday, March 12, 2022. The parade will start at 9 A.M. and the festival will follow from 11 A.M. to 4 P.M.
This annual event is held the Saturday leading up to St. Patrick's Day, thousands of parade-goers will line Main Street beginning at 9 AM to watch over 100 floats and golf carts decked with Leprechauns, shamrocks, rainbows, and more. The festival will follow with live entertainment, craft vendors, delicious Irish fare, and so much more. For more information, visit this link.
MURRELLS INLET LUCK OF THE MARSH WALK
Saturday, March 17, 2022, 2 P.M.
Grab your green gear and head on down to the MarshWalk for our 4th Annual Luck of the MarshWalk starting at 2pm. Contestants will make their way up and down the MarshWalk collecting stamps on their stamp card from each location, all while enjoying drink specials, Irish-inspired dishes, and live music. Pick up a stamp card beginning at 2pm to qualify to win from any of the eight MarshWalk restaurants. Final judging will be held on the Bovine's back deck at 8pm. To win you must have your card stamped from each restaurant. For more information, visit this link.
ST. PATRICK'S DAY PARTY CRUISE THE HURRICANE FLEET
March 17, 2022. 6:30 PM, 2-Hour Cruise
Come party out on the Hurrican Fleet. There will be live entertainment, costume contest, themed food, drinks, and more. For more information and to book online, visit this link.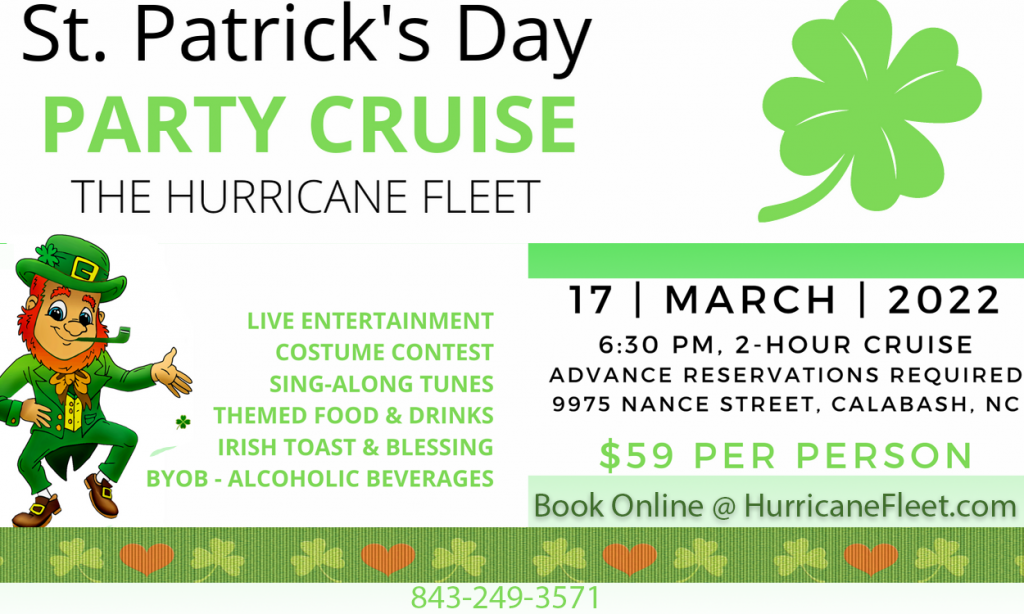 There are a lot of things to do at the beach during St. Patricks Day. Check out this great list of ideas.