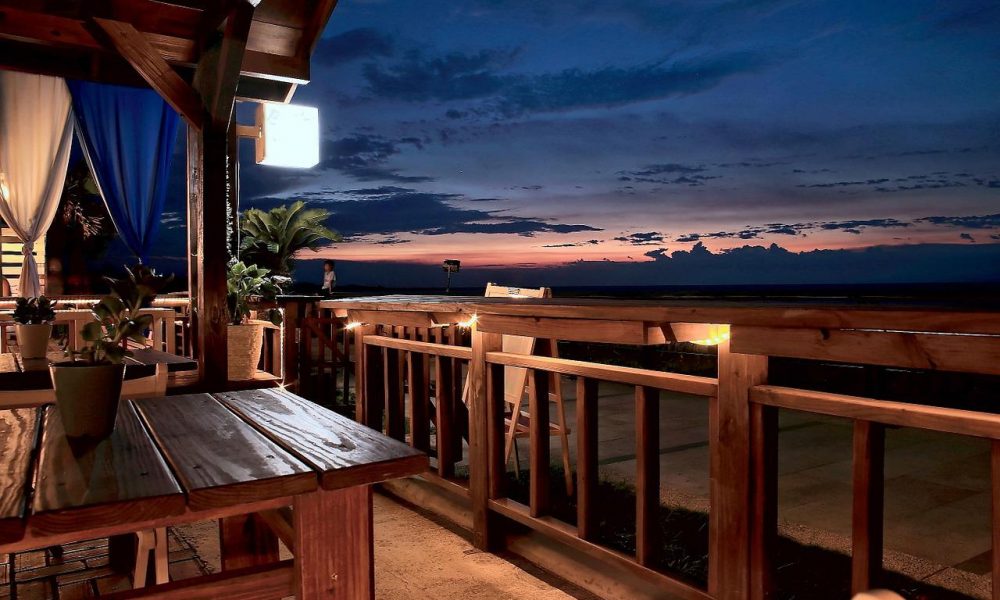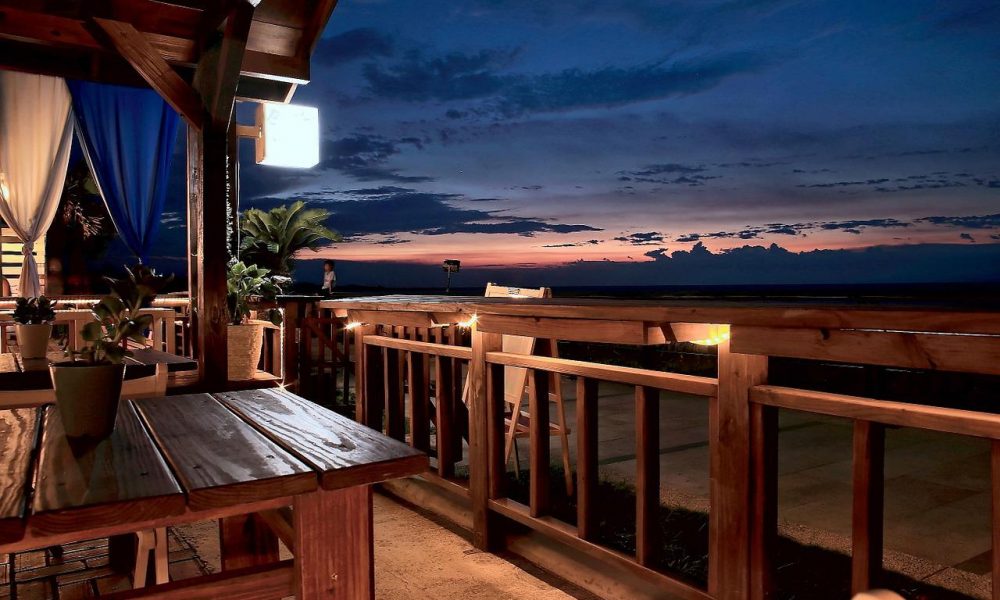 The Myrtle Beach area may be known for the beach, but it is also known for its dining. There are over 1500 restaurants in the area, and you can find almost any food you desire. There is truly something special about waterside dining. Oceanfront restaurants will delight visitors, but the ocean is not the only body of water to enjoy in Myrtle Beach. The Intracoastal Waterway is also famous and stretches along the East Coast, from Boston, MA, to Florida. There are restaurants along the Intracoastal Waterway that will make for a fun date night or lasting family vacation memory. Whether you're local, a tourist, or traveling by boat or car, take the time to dine at one of the fine establishments below.
At The Landing at the Boathouse, you will find casual eats and a laid-back environment that inhabits the spirit of Myrtle Beach, South Carolina. You will find the Independent Republic Brewing Company, a microbrewery and beer garden located at the Boathouse. There are a variety of appetizers, including fan favorites such as cheese sticks and deep-fried pickles. Entrees are mostly handheld eats, and you're sure to find something you will enjoy, from traditional sandwiches to juicy burgers. There is also fresh seafood. Live music is constantly at the Boathouse, with weekly and nightly entertainment. There are even multiple stages. The best part is that the live music events are free, and there is never a cover charge. Check out a calendar of events featuring live music events and theme parties.
Found in the Little River area, Snooky's has plenty of public docks and scenic waterway views that are sure to delight! Snooky's is also known for its fresh seafood. They have a full menu of cooked seafood favorites and also a raw bar menu for sushi lovers. Dine on flounder, crab cakes, shrimp, scallops, and oysters. Landlubbers will be delighted with items such as pan-seared beef tips, hearty salads, or juicy burgers. There is also a full bar; Click here to view the menu. Sit outside under a string of lights and enjoy the warm coastal breezes found by the Intracoastal Waterway. There is even pet-friendly outdoor seating, so feel free to bring your favorite furry friend along!
Located at Barefoot Landing in North Myrtle Beach is Lulu's, a family-friendly restaurant that will delight all ages. The menu features scratch-made food, and Lucy Buffett herself created some recipes. There are several classics, seafood favorites, and allergy-friendly foods on the menu. Indulge in Southern cuisine by trying the fried okra, gumbo, or shrimp and grits. Come for the food and stay for the fun! Other attractions at Lulu's are the beach volleyball court, arcade, and the Mountain of Youth Ropes Course. Adults and kids alike will enjoy the live music. Feel free to call for call-ahead seating or order online by clicking here if you need to save time. Discover the fun of the beach at Lulu's!
Boardwalk Billy's, located on the Doc Holidays Marina in North Myrtle Beach, is a local and visitor favorite. This spot is casual, family-friendly, and a lot of fun! Plus, you will dine with an incredible view. They have an extensive raw bar and sushi menu and succulent seafood options. Billy also has daily happy hour food and drink specials from 4-7 pm, so you can kick back without breaking your budget. Feast on a seafood steam pot featuring oysters, clams, shrimp, crab legs, red potatoes, corn, and sausage. Choose a classic favorite such as a burger, wrap, sandwich, or seafood basket. The drink menu features frozen drinks, buckets, cocktails, and beer. Before heading to Billy's, check out the calendar of events hto see who will be playing the night of your visit. There is live music every night during the summer and most weekends.
Local on the Water is considered one of the coolest spots to hang out on the Intracoastal Waterway. It is directly on the waterfront and has plenty of outdoor seating, a stage for live music, an indoor dining area, a fire pit, a play area, swings, and more! There is a long list of craft beers and ice-cold cocktails to enjoy while you take in the water views. Local on the Water does its best to live up to its name, often using local sources for ingredients and drinks. Happy hour is Monday thru Thursday from 4-6 pm. They have an extensive lineup of live music, but some of the events are tickets, so be sure to visit the website and see if you need a ticket to attend the concert on the night you plan to visit. Laugh with friends and munch on flatbreads, salads, cheese fries, sandwiches, and more.
Located near the swing bridge at Harbourgate Marina in North Myrtle Beach, Filet's Waterfront is a fine-dining restaurant with breathtaking views. You will have a beautiful view whether you dine indoors or out. Steaks are obviously a popular menu item at Filet's. The steaks are hand-cut and cooked to your liking. There is plenty of seafood, including Tuna Oscar, Trigger Fish, seafood platters, and sushi. Filet's is definitely a tourist favorite. Whether you're on vacation, having a date night, or celebrating, your night will be special when you dine at Filet's Waterfront. They also offer nightly happy hours, so come out and start your special night out early!
Clearwater Oyster Bar & Grill is one of the newest restaurants in Myrtle Beach. This brand-new eatery just opened in 2021. There are incredible views, and new docks were just installed for both boats and jet skis. If you're traveling the Intracoastal Waterway, keep this place in mind! The menu focuses on fresh seafood and also raw bar options. Fresh boutique oysters are prepared daily. They also serve live lobsters, crab legs, and flounder. Landlubbers will also be delighted by their options, including the Mexican Bar & Grill located at the location. Come for the food and stay for the views! Check out the Facebook page for updated offers and events.