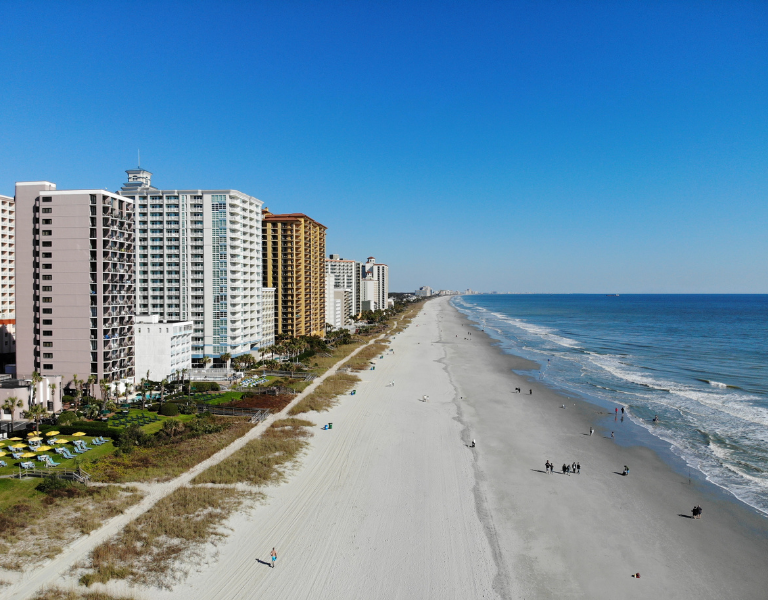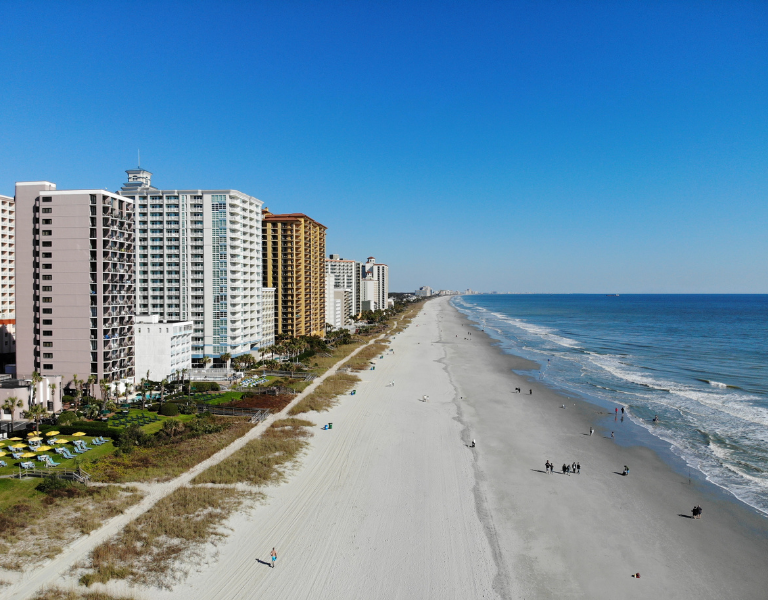 Since 1959, Elliott Realty has been the "go-to" company for travelers looking to relax in the Greater Grand Strand area. In all that time, our commitment to providing the best experience possible for both our customers and our property owners has remained the same. From renting a vacation property for a vacation to selling a family beach home, we strive every day to live up to the motto set down by our founder, the late Senator Dick Elliott, more than 60 years ago: "Service you expect, People you trust."
To that end, Elliott Realty is proud to offer a wide array of services through its many different websites and divisions.
Whether you're planning a last-minute family vacation, a fun-filled family reunion, or even looking to buy a little slice of coastal paradise for yourself, turn to the experts at one of Elliott's seven different divisions.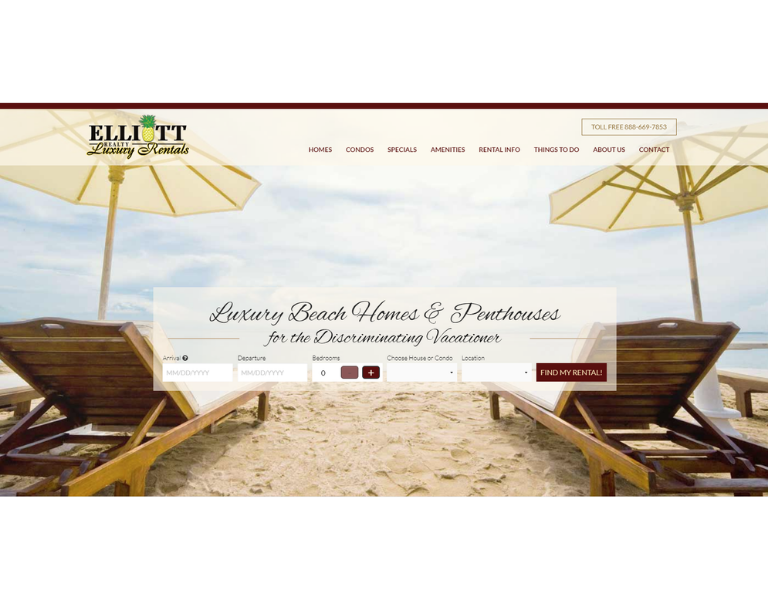 Are you looking to take your next Grand Strand Getaway to the next level?! Then check out Elliott Luxury Rentals.
Each luxury unit comes fully equipped with everything from the plush linens in the numerous bathrooms to top-of-the-line cookware and dishes in the gourmet kitchens. From the moment you step through the door of one of our breathtaking luxury units, we guarantee that you will feel as comfortable as you do in your own home.
Spend your next family vacation, girls' trip, or golf weekend in the lap of luxury when you book your stay with Elliott Luxury Rentals.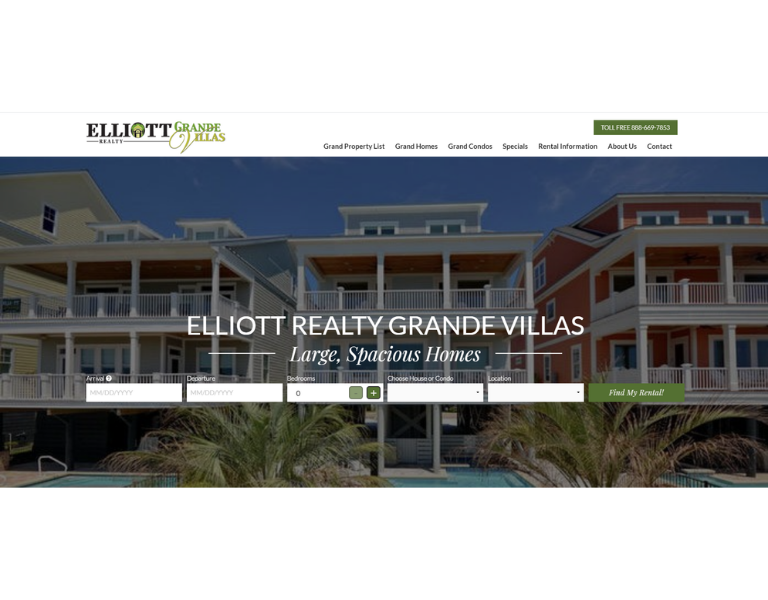 Bring the whole family together with Elliott Grande Villas.
Each unit on this extensive website offers one thing in spades: space, space, and more space! Every Elliott Grande Villas property offers at least a six-bedroom layout and can comfortably accommodate up to 32 guests at a time. Elliott Grande Villas is the perfect website for any guest looking to plan a long overdue family reunion or a Grand Strand golf retreat. Best of all, every property on the Elliott Grand Villas website is within easy walking distance to the Grand Strand's 60-mile stretch of beach.
If you want to make sure that everyone has their space during your next Grand Strand getaway, then turn to Elliott Grande Villas.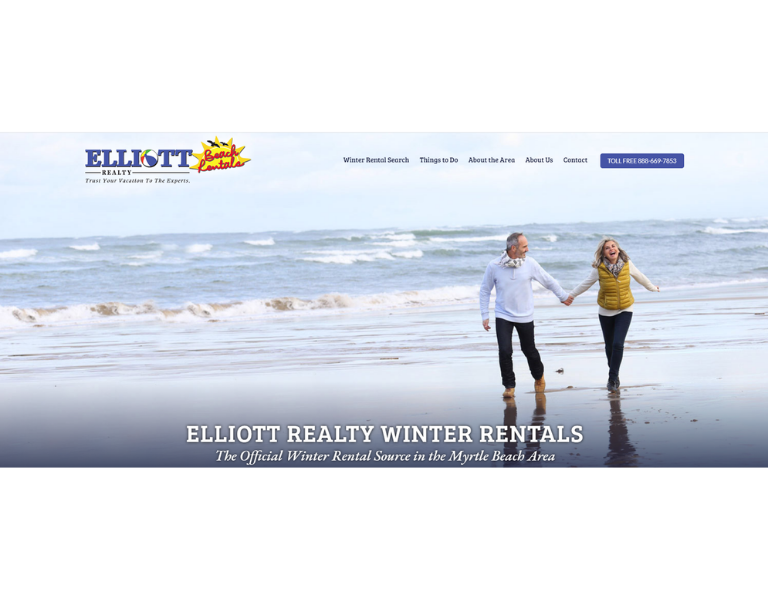 With a mild year-round climate, myriad award-winning restaurants, live entertainment theaters, and over 60 pristine miles of sun-kissed coastline, North Myrtle Beach is a natural draw for snowbirds. Now, Elliott Realty is making planning a winter getaway easier with its Winter Rentals website.
Each unit on the Elliott Realty Winter Rentals offers monthly off-season rental options in many of our most exquisite condos and beach homes. In addition to extended stays, each Elliott Realty Winter Rental option offers significant discounts that ensure every guest always gets the most bang for their book.
Discover the true meaning of "winter wonderland" at Elliott Realty Winter Rentals.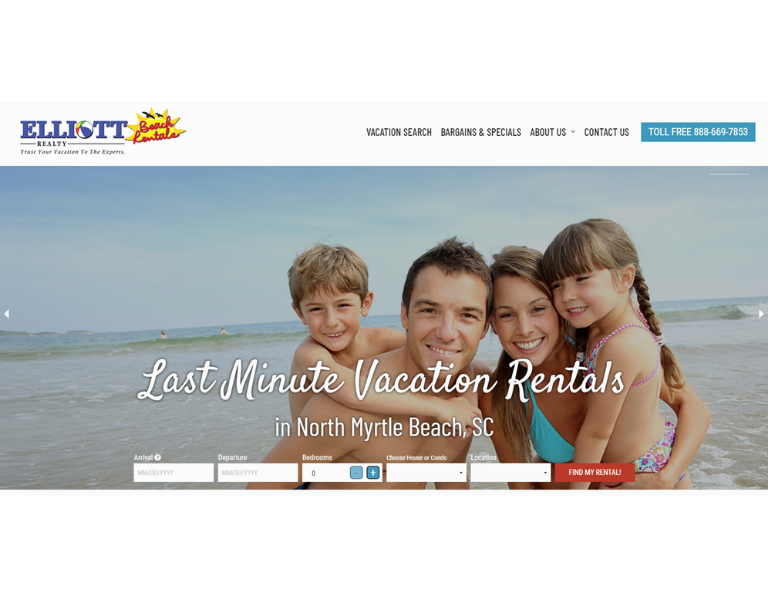 You don't have to plan a year in advance to enjoy a memorable family vacation at the beach. In fact, many of the best memories in life are made on last-minute vacations.
Whether you are looking for a last-minute beach weekend or a fun-filled family beach week, plan your last-minute Grand Strand Getaway with Elliott Realty Last Minute Vacation!
Choose a vacation accommodation that overlooks the Atlantic Ocean, a swimming pool, or a backyard saltwater channel. From a one-bedroom vacation condo to a spacious six-bedroom spread on two floors, North Myrtle Beach and Elliott Realty Last Minute Vacation has you covered. Best of all, with significant price reductions on all our last-minute inventory, Elliott Realty Last Minute Vacation is the perfect solution for anyone looking to de-stress for less.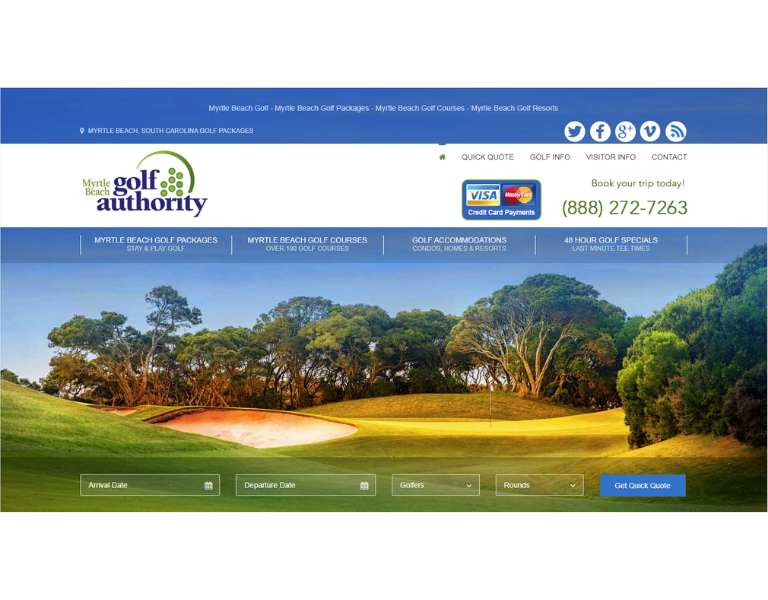 Want to turn your next Grand Strand getaway into an action-packed golf retreat? Then turn to the Myrtle Beach Golf Authority.
The Myrtle Beach Golf Authority helps you quickly create unique Myrtle Beach golf packages that combine both accommodations in an Elliott Realty rental property with various tee times at any of the Grand Strand's 100+ award-winning golf courses. Each package is tailored to your golf group's specific requests, based on budget, number of days you wish to stay, number of rounds you wish to play, and quality of courses you are looking to play on.
And, if you're new to the Myrtle Beach golf scene, no worries! Our friendly team of golf experts is here to help with local insight into the Grand Strand's myriad championship golf courses.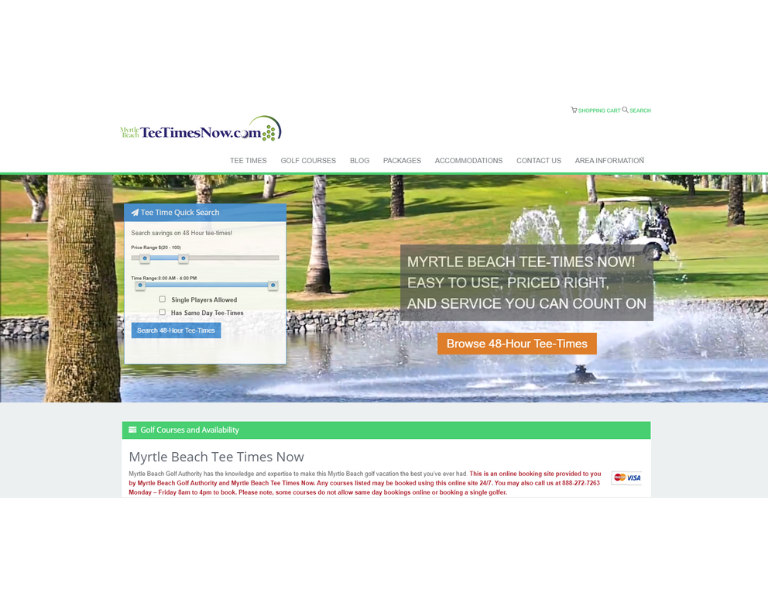 Looking to play a round of golf on your next Grand Strand getaway, but don't want to turn your entire family vacation into a golf outing? No worries, Elliott is here to help with Myrtle Beach Tee Times Now.
Myrtle Beach Tee Times Now is the quickest and easiest way to book your tee time on any of the Grand Strand's plethora of golf courses. Each round is competitively priced and can be tailored to meet the specific needs of your golf group. And, with 48-hour last-minute tee time bookings, it has never been easier for visitors to the Grand Strand to work in a little time, hitting the links!
Experience the magic of Myrtle Beach golf during your next Grand Strand getaway when you book your tee times today with Myrtle Beach Tee Times Now!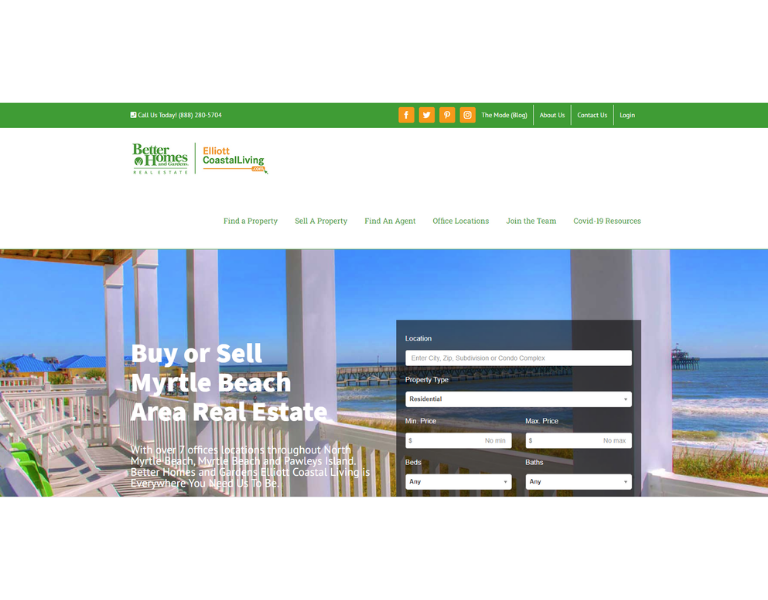 What a place on the Grand Strand that you can call your own? No worries, Better Homes and Garden Real Estate Elliott Coastal Living has you covered!
For more than 60 years, BHGRE Elliott Coastal Living has been the name the Grand Strand trusts for all their real estate needs. Using the latest technology and most innovative marketing strategies, we guarantee that our family of real estate professionals will find the perfect property to suit all your needs!
Turn to the Vacation Experts
So, are you ready to start planning your next Grand Strand getaway? Then turn the vacation experts and book your stay in an opulent oceanfront condo or a breathtaking beach home with Elliott Realty today!
For over 60 years, Elliott Realty has proudly provided impeccable accommodations for countless visitors to the Grand Strand. With 1200+ rental properties–each boasting an endless array of comfortable accommodations and amenities to meet all needs—we guarantee that we have the perfect rental for you and your vacation crew. Give us a call at 888-669-7853 or visit our website today!
We'll Sea You Soon!