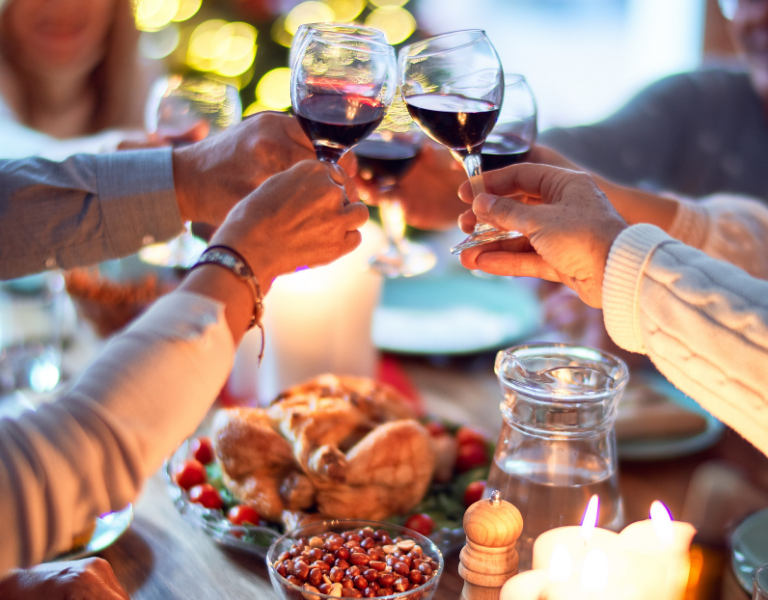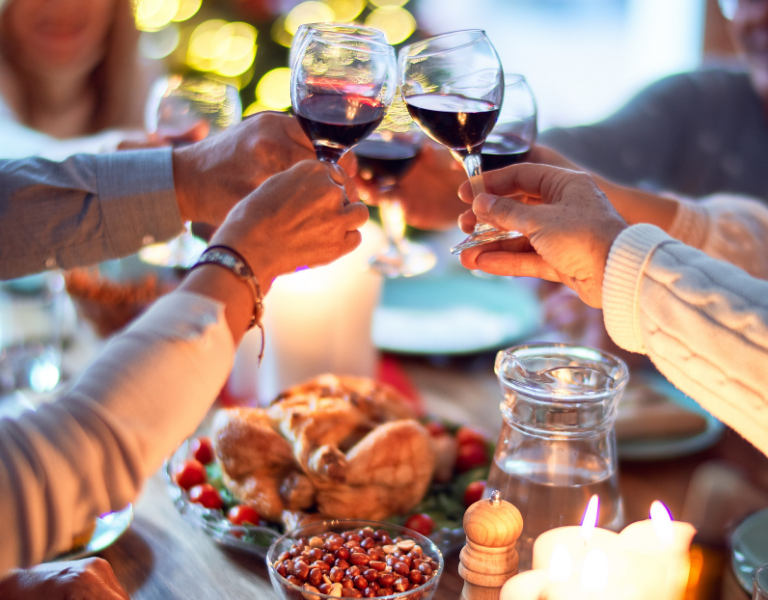 Thanksgiving has come and gone. And that can only mean one thing: the countdown to the holiday season has officially begun.
At Elliott Realty, there are a lot of reasons why we love this time of year: the decorations, the gifts, getting to spend quality time with our families and loved ones. However, one of the best things about this magical season is the endless array of festive food.
Whether you're craving something sweet, savory, crunchy, or soft, there is a holiday dish guaranteed to satisfy any craving. In fact, with so many holiday goodies to choose from, we could never fit them all in a single blog post. So, for the next few weeks, we will be showing off a few of our favorite holiday recipes.
This week, we are looking at three of our favorite Christmas party recipes.
So without further ado, let's get started!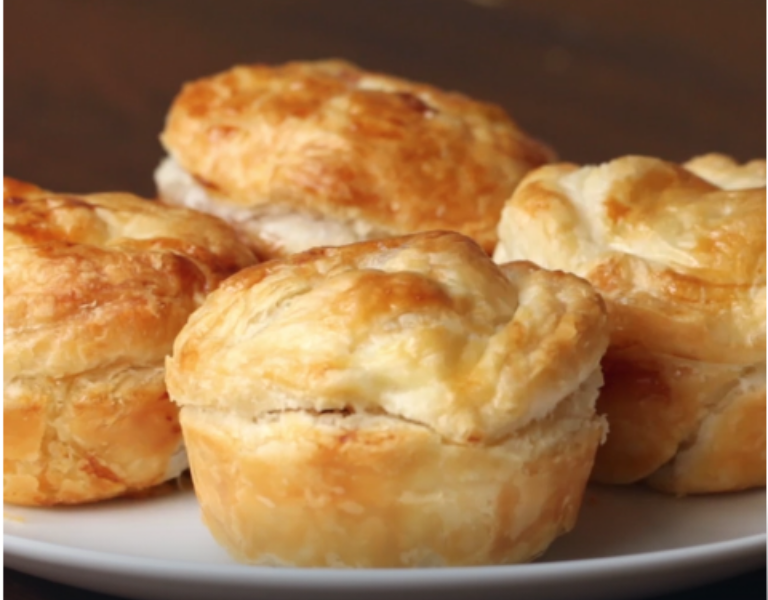 Brie, Bacon, and Cranberry Mini Pies
Ingredients
3 sheets puff pastry
1 ½ cups brie cheese, rind removed and cubed
8 slices bacon, cooked and diced
12 tablespoons cranberry sauce
1 egg, beaten, for egg wash
Instructions
First, preheat your oven to 350°F. Next, roll out your puff pastry sheets and cut out 3-in circles to serve as bases for each of your pies.
In a greased muffin tin, place the pie bases in each hole and press them tight against the sides. Add your bacon, brie, and cranberry sauce to each pie, then brush the egg wash on each of your bases' sides.
With your remaining pie crust, cut out 2 ½-in circles to place on top of each of your pies. Attach the pie tops, making sure they are tightly sealed, before piercing them with a fork and brushing more egg wash on the top.
Bake for 15-20 minutes or until the pastry is risen and golden brown.
Corrine's Swedish Meatballs
Ingredients
1 lb of Ground Beef
1 lb of Ground Pork
2/3 cup of Panko Breadcrumbs
1 Egg
1/4 cup of Milk
1 Small Yellow Onion, finely chopped in a food processor
1/4 tsp of Ground Nutmeg (freshly grated is preferred)
1/4 tsp of Ground Allspice
4 Tbsp of Unsalted Butter
4 Tbsp of Flour
1 Tbsp of Olive Oil
3 cups of Beef Stock
1/2 cup of Sour Cream
3 Tbsp of Chopped Parsley (optional)
Instructions
First, pour your quarter cup of milk over the panko breadcrumbs, and then set aside. In a large nonstick skillet, melt one tablespoon of butter. Sauté your onion for about five minutes before removing your skillet from the heat and stirring in the nutmeg and allspice. Then set the mixture aside on a plate to cool.
In a large bowl, add ground beef, ground pork, cooked onion mixture, panko mixture, egg, salt, and pepper, mix together well and form into about 30 meatballs. In the same skillet, add one tablespoon of olive oil, preheat over medium heat and working in two batches, sear the meatballs on all sides just until they develop some color, then remove them to a plate.
Add the remaining butter in the same skillet, allow it to melt, stir in the flour and cook for about 30 seconds stirring the whole time, add the beef stock, bring to a boil, then add the meatballs back in and simmer for about 10 to 15 minutes or until the meatballs are fully cooked through.
Stir in the sour cream and parsley and serve either over buttered egg noodles or mashed potatoes.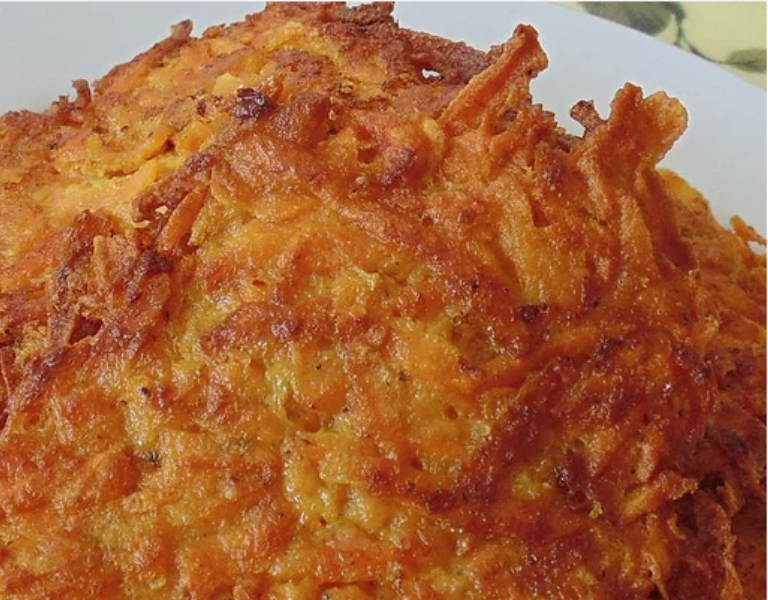 Sweet Potato Latkes
Ingredients
½ cup all-purpose flour
2 teaspoons white sugar
1 teaspoon brown sugar
1 teaspoon baking powder
¾ teaspoon salt
1 teaspoon ground cinnamon
½ teaspoon cayenne pepper (optional)
¼ teaspoon salt
2 eggs, lightly beaten
½ cup milk
4 cups peeled, shredded sweet potato
2 cups oil for frying, or as needed
Instructions
First, combine flour, white sugar, brown sugar, baking powder, cinnamon, cayenne pepper, and salt in a bowl. Next, whisk together your eggs and milk in a separate bowl. Pour your wet mixture into your flour mixture and stir until well blended and the batter has no lumps, then stir in sweet potatoes until fully combined.
Heat enough oil to cover the bottom of a heavy skillet over medium heat. Drop batter by tablespoonfuls into hot oil and flatten your batter with a spatula. Fry your latkes until well browned, about three to five minutes per side, before setting them aside on a paper towel to drain.
Start Cooking in an Elliott Realty Property Today
Are you interested in trying any of these delightful holiday recipes for yourself? Then you are going to need a full-size kitchen, complete with appliances and ample pantry space. Find the perfect rental to meet all your culinary needs with Elliott Realty!
For over 50 years, Elliott Realty has been proudly providing impeccable accommodations for countless visitors to the Grand Strand. With hundreds of rental properties–each boasting an endless array of comfortable accommodations and amenities to meet all needs—we feel confident that we have the perfect unit for you. Give us a call or visit our website today!
For other great recipes, visit our beach-worthy recipes Pinterest board or check out a few of our other recipe blogs.
Bon Appétit and We'll Sea you Soon!