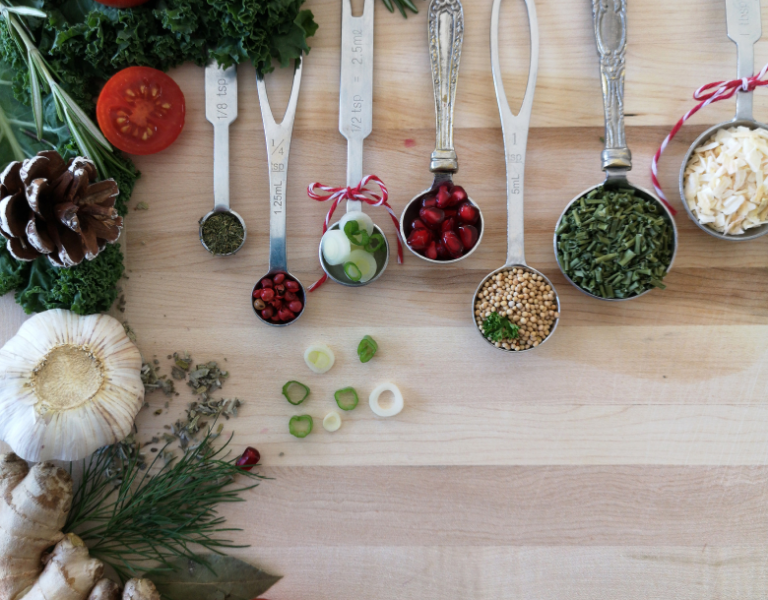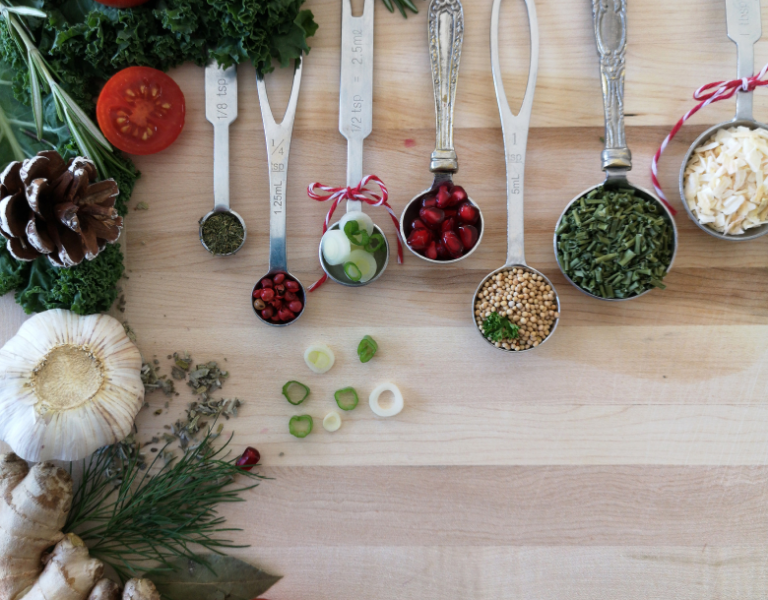 Break out the tinsel and get those halls decked: Christmas is only three weeks away!
While Christmas is a magical time of traditions, gifts, and wall-to-wall food, we know preparing for this most wonderful time of the year can be a little stressful–particularly the food bit. To help make keeping your family fed this holiday season a little easier, we're breaking out the Elliott Family cookbook and sharing a few of our favorite holiday recipes.
This week, we will be looking at three of our favorite Christmas side dishes.
So, without further ado, let's get started!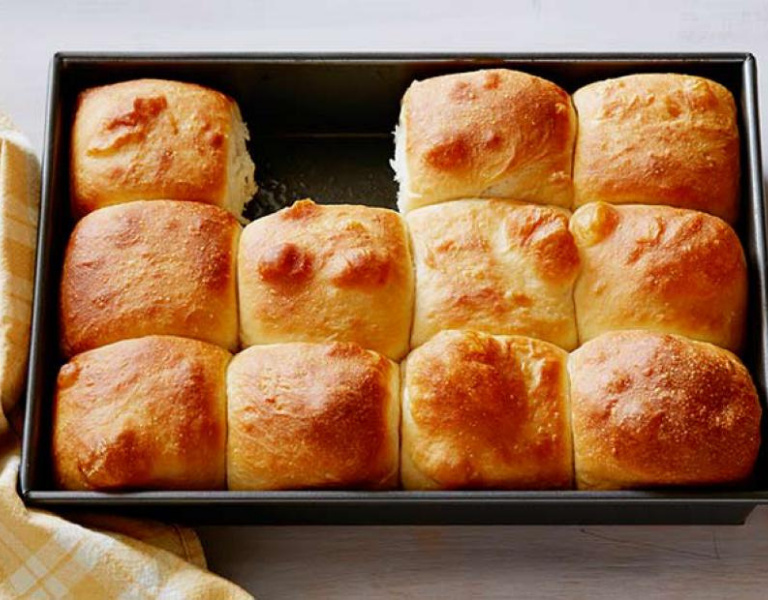 Granny's Homemade Yeast Rolls
Ingredients
3 eggs, beaten
½ cup of sugar
½ teaspoon salt
1 stick salted butter
¼ cup of warm water
4 ½ cups flour
Directions
First, dissolve your yeast in your quarter-cup of water and set aside.
Next, mix your eggs, sugar, salt, butter, and a cup of warm water. Once your ingredients are well combined, mix your yeast into this mixture. Slowly stir in your flour until a stiff dough forms, then set aside in a warm place for three hours. After your dough has risen, punch the dough down and transfer to a large mixing bowl. Cover the bowl tightly with saran wrap. Place your dough in a refrigerator and let it sit overnight.
Remove your dough three-and-a-half hours before you intend to bake. Roll out dough and pinch off desired size rolls. Brush your rolls with melted butter and let sit for another three-and-a-half hours. Bake your rolls at 400 degrees for 10 minutes, or until brown, and serve hot.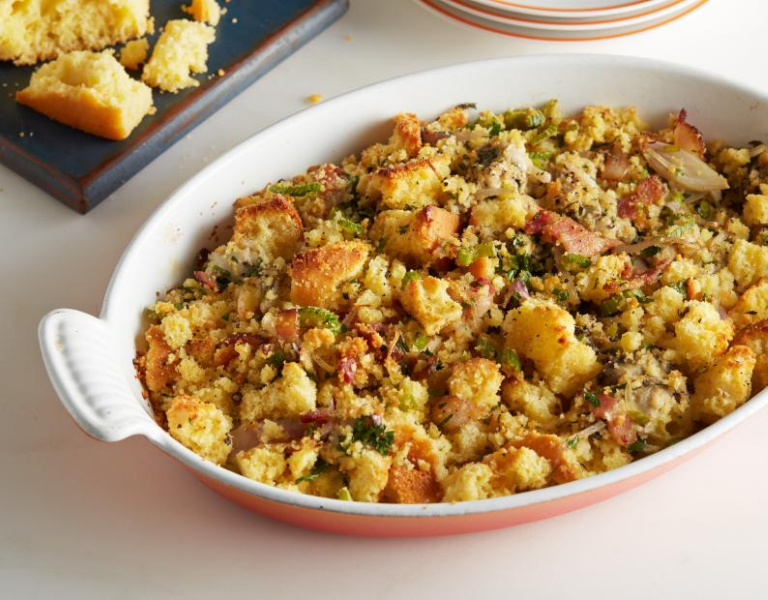 Holiday Oyster Stuffing
Ingredients
1 ½ cups turkey broth
¼ cup margarine
1 (6 oz.) package cornbread stuffing mix
1 lb. bulk pork sausage
1 lb. spicy Italian sausage (Optional)
Turkey giblets, cooked and chopped
1 small onion, chopped
1 egg, beaten
1 pint shucked oysters, drained, or more if desired
Salt and ground black pepper to taste
1 teaspoon poultry seasoning
Directions
First, preheat your oven to 350 degrees F and grease a 9×9-inch baking dish.
Next, bring your turkey broth to a boil in a saucepan over medium heat. Melt your margarine in the broth. Stir in your stuffing mix until thoroughly combined, then transfer the stuffing to a large mixing bowl. Stir in pork sausage, spicy Italian sausage, onion, and egg until the mixture is well combined. Lightly mix in your oysters, turkey giblets, poultry seasoning, salt, and black pepper.
Once ingredients are well combined, transfer your oyster stuffing to your prepared baking dish and cover the dish with foil. Finally, bake your stuffing in the preheated oven until the sausage and ground beef are cooked through, and the stuffing is crisp and lightly browned on top—about 1 hour.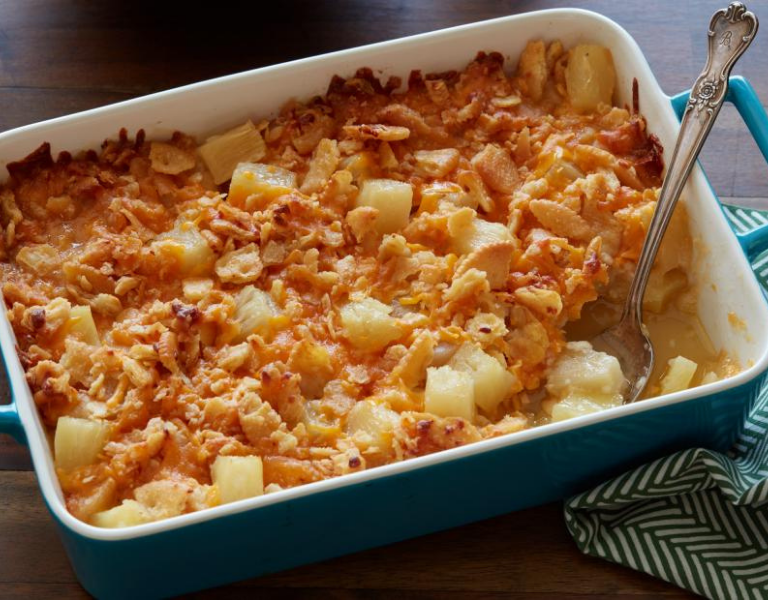 Southern Style Pineapple Casserole
Ingredients
1 15 oz. can pineapple tidbits, drained
1 15 oz. can crushed pineapple, drained
6 Tbsp flour
1 ½ cup of sharp cheddar cheese, shredded
1 package Ritz Crackers
1 stick salted butter, melted
First, preheat your oven to 350 degrees before greasing your desired casserole dish with melted butter.
Next, place your pineapple in your prepared casserole dish. In a separate bowl, mix together your flour, sugar, and shredded cheese until thoroughly combined. Pour your dry mixture over your pineapple. Crumble your package of crackers over your pineapple mixture. Drizzle your melted butter over your casserole.
Bake your casserole for 30 minutes and serve hot.
START COOKING IN AN ELLIOTT REALTY PROPERTY TODAY
Are you interested in trying any of these delightful holiday recipes for yourself? Then you are going to need a full-size kitchen, complete with appliances and ample pantry space. Find the perfect rental to meet all your culinary needs with Elliott Realty!
For more than 60 years, Elliott Realty has been proudly providing impeccable accommodations for countless visitors to the Grand Strand. With over 1300 rental properties across the Grand Strand–each boasting an endless array of comfortable accommodations and amenities to meet all needs—we feel confident that we have the perfect unit for you. Give us a call or visit our website today!
For other great recipes, visit our beach-worthy recipes Pinterest board or check out a few of our other recipe blogs.
Bon Appétit and We'll Sea you Soon!