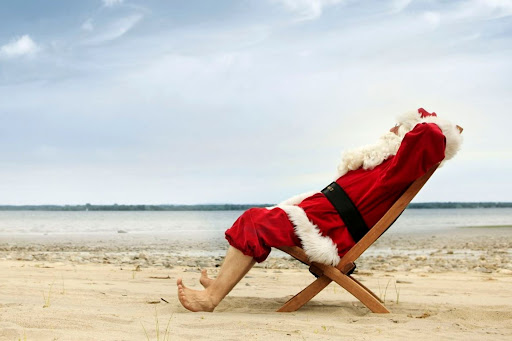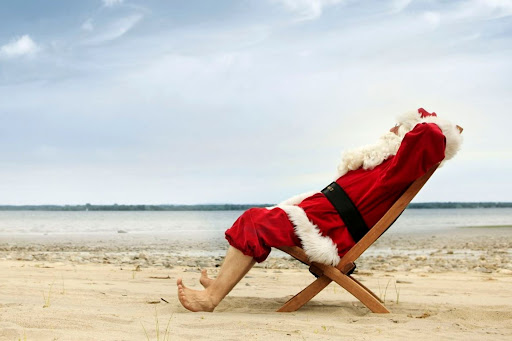 St. Nicholas Day falls on December 6th every year and celebrates a beloved person who inspired the character that many, especially in the U.S., know as Santa Clause. St. Nicholas was a real person born during the third century in Asia Minor, which is now the southern coast of Turkey. There are many stories about his generosity. December 6 is St. Nicolas's death date. He was said to spend his entire inheritance and more on the less fortunate. One story recounts that he would throw gold into the windows of the poor and they would later find it in their shoes that were drying by the hearth. Hence, the tradition was born of hanging stockings. There are many stories told about St. Nicolas but people all over the world will agree that he was one to give without expecting anything in return. He is also known as a protector of children and sailors.
In America, we imagine Santa Clause in a sled being led by reindeer. Many ways that Santa Clause is celebrated in America are a direct influence of traditions from around the world that celebrate St. Nicolas. Hanging stockings is one of the most popular traditions but there are others. While many people do not put fruit in stockings anymore, that is one of the traditions inspired by the story of St. Nicolas. Oranges and apples are meant to symbolize the gold that St. Nicolas gave away. Candy canes are inspired by St. Nicolas, who was a bishop. The candy cane represents the staff he would carry. Bishops carry a staff like a shepherd to show that they care for their people like a shepherd tends to his sheep. Gifts given in celebration of St. Nicolas are left overnight. Part of the story is that St. Nicolas gave his gifts during the cover of darkness because he did not want to be recognized and also wanted his gifts to be anonymous. Lastly, you may see people dressed as Santa and asking for donations to places such as the Salvation Army. St. Nicolas inspired this tradition directly since his goal was to help the poor.
Santa Clause has become a beloved figure for children and is a part of many holiday celebrations. One way to celebrate St. Nicolas is to take your children to visit Santa. Many love to get their pictures taken with Santa and children especially enjoy sharing their holiday wish lists with Jolly Ole St. Nick. One way I thought I could celebrate St. Nicolas is by sharing places you can take the kids to visit Santa Clause in Myrtle Beach. There are places and some events where there will be a Santa sighting.
Coastal Grand Mall
Visits with Santa began on Friday, Nov. 19 and will continue until Friday, Dec. 24. Guests can visit the Food Court and visit Santa for free. There is a fee to purchase professional pictures. A photographer is onsite for your convenience. One thing that Coastal Grand Mall started doing this year is allowing guests to book their visit in advance by going online. You can also purchase picture packages online. To reserve your visit or check out prices, visit their website.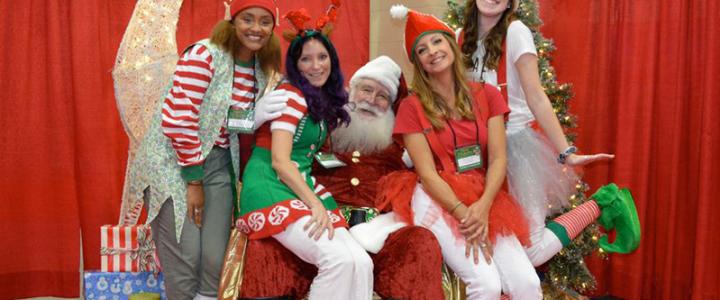 Conway 2021 Rivertown Christmas Celebration
You can visit Santa on Dec. 9 and Dec. 16 in Conway, SC at 1019 4th Avenue. Conway will be alive with holiday spirit as they continue their Rivertown Christmas Celebration. It is free to visit Santa and you have to bring your own camera. There will be other things to do as well On Dec. 9, including living window displays, carriage rides, visits with Curtis the camel, and entertainment. Entertainment will be provided by the Conway High School Chorus, Carolina Vocals, and St. Paul's Church Music Ministry. On Dec. 16th, there will be real snow at the Conway City Hall and a Christmas Cruise-In with classic cars along with more carriage rides and Santa visits. The festivities will be from 6pm-8pm.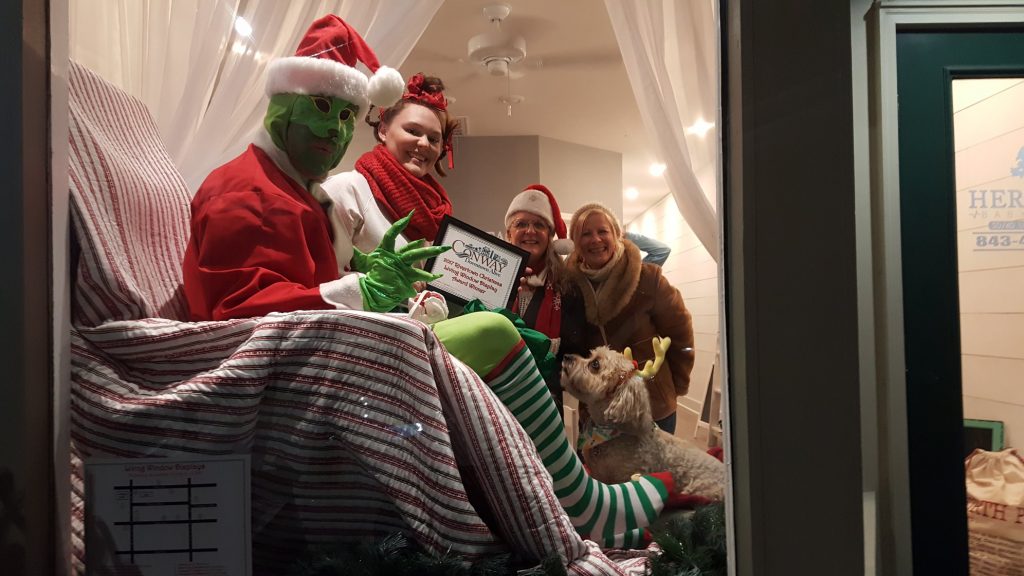 Bass Pro Shops
Visit Santa's Wonderland at Bass Pro Shops until Friday, Dec. 24. The experience is safe for everyone. There is a glare-free plexiglass barrier between your child and Santa and surfaces are cleaned between each visit. It is free to get your picture taken but reservations are required. Also, you are welcome to bring your own camera. Visitors receive a free 4×6 photo and a digital copy that can be shared on social media. The kids will also be able to mail their letters to Santa and take home holiday-themed craft kits.
Broadway at the Beach
Broadway at the Beach has "The Santa Experience," which is every Saturday and Sunday. It started on Nov. 27 and runs until Dec. 19 from 2-6pm. Santa will be at Holiday House located in Heroes Harbor area of Broadway at the Beach. Admission is free. There will be photo packages available for purchases or you can bring your own camera and take a photo for free.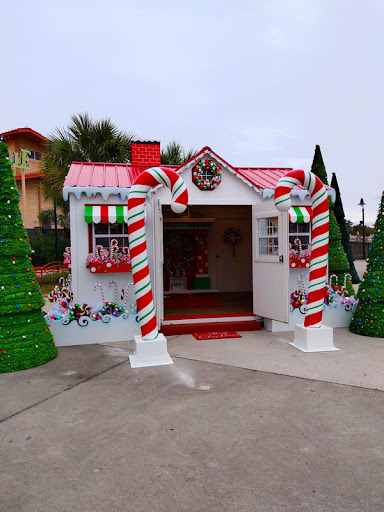 Happy Holidays from Elliott Realty! Treat yourself to a beach vacation. We have condos and beach homes for every group, from golf retreats to family reunions. We also have amenities to keep everyone feeling right at home. Call our reservations or visit us online!