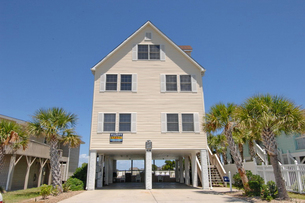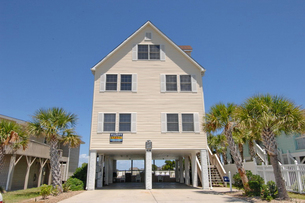 EAGLE'S NEST
This three-story beach house is located on a gorgeous channel which overlooks the salt marsh in Cherry Grove.
Top 5 Reason to Stay at Eagles Nest:
5.  Accommodate 26 People!
4.  8 Bedrooms & 5 Baths!
3.  Beautiful Fully Equipped Kitchen!
2.  Waterfall, Tables, & Stools in the Private Swimming Pool!
1.  Breathtaking Views from 3 Decks!
Call today for more information on Eagles Nest or visit NorthMyrtleBeachTravel.com to view the entire home!