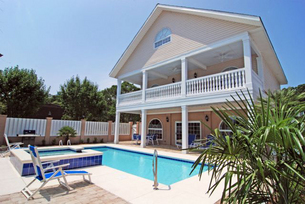 We've been really busy here at Elliott Beach Rentals adding new properties for you to enjoy on your next beach vacation! Come experience the beautiful beaches of North Myrtle Beach and stay in a fabulous vacation rental such as Well Dunn, a gorgeous six bedroom luxury home in the Crescent Beach section of North Myrtle Beach.
In Cherry Grove Beach, Sea Breeze is a charming four bedroom home featuring beautiful views of the channel. In the Ocean Drive section you can now book your reservations to Ashworth 406 and Ocean Keyes Beach Villas.
This is just a sample of some of newest properties on our rental program. Check out the links to their photos and video tours above and reserve your beach getaway today!