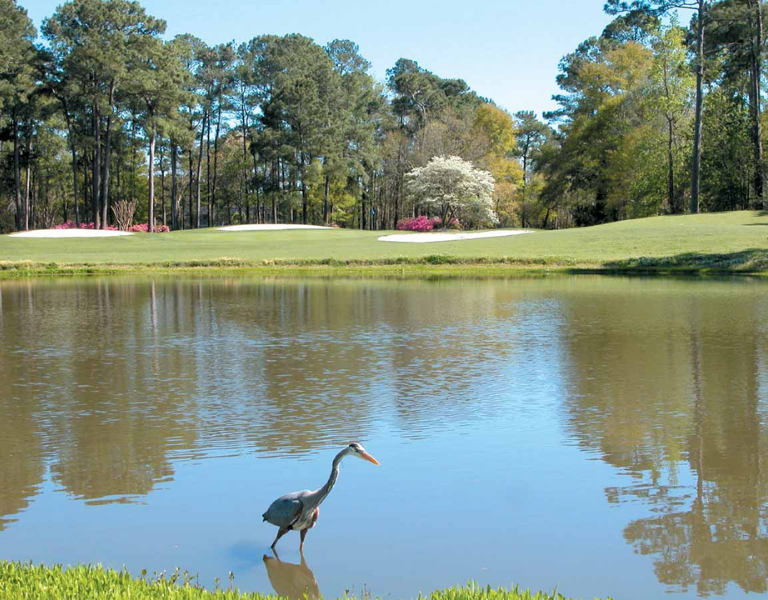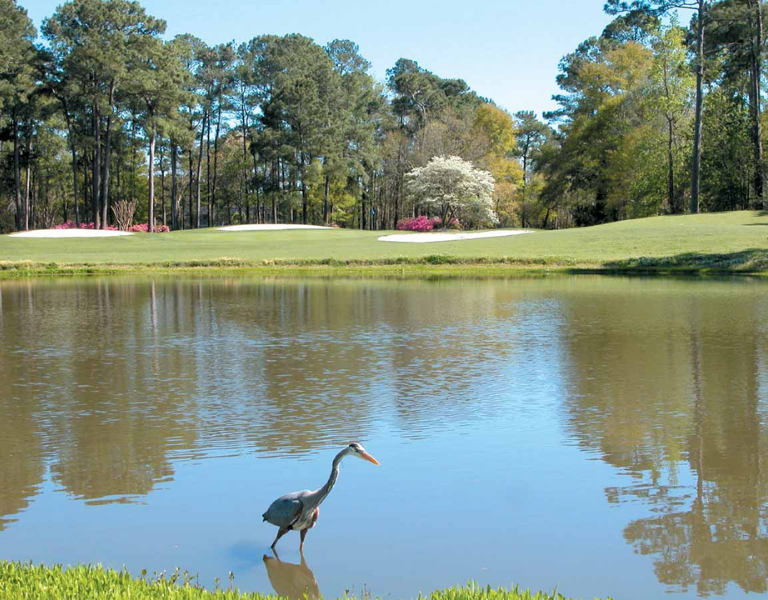 Let's be honest, the Grand Strand has A LOT to offer: a mild year-round climate, 60 uninterrupted miles of sun-kissed beach bliss, an endless litany of shops, restaurants, theaters, and attractions, the list goes on! However, one area in which the Grand Strand truly stands unequaled is its impressive assortment of world-class championship golf courses.
With more than 100 championship golf courses, each engineered by some of the most respected names in the sport and tailored towards every conceivable playing level, the Grand Strand is Heaven on Earth for golfers. However, with so many courses to choose from, it may be challenging to decide where you and your friends want to play first. No worries, though! We've got the inside track into some of the Grand Strand's finest courses.
If you're interested in hitting the links during your next North Myrtle Beach vacation, then check out these three local favorites!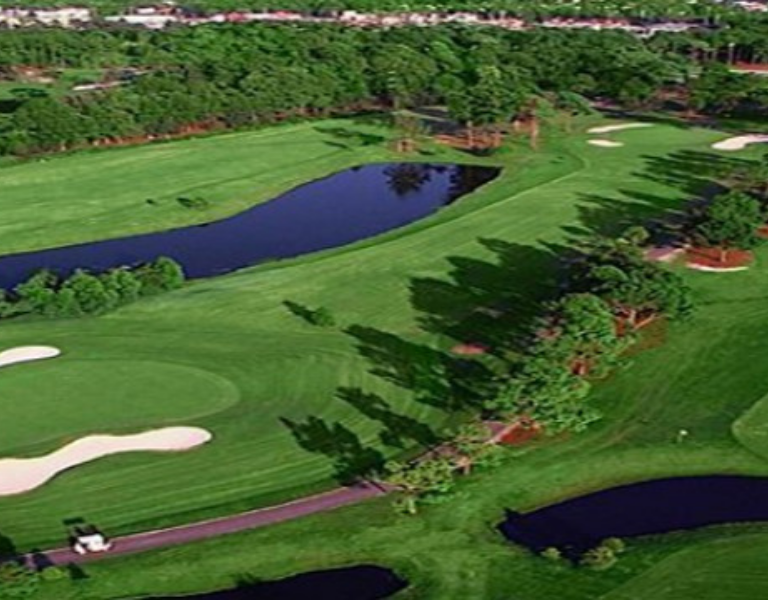 Designed in 1972 by the legendary architect Gene Hamm, Azalea Sands was designed as a traditional "beach course" that is playable for golfers of all skill levels. The 6,902-yard course features long narrow fairways among towering pine trees and treacherous bunkering. With a course rating of 72.5 and a slope of 123, Azalea Sands is the perfect combination of challenge and enjoyability.
For nearly fifty years, Azalea Sands has been a favorite among visitors and locals alike. Truly, no Grand Strand golf trip would be complete without a visit to this gorgeous golf course.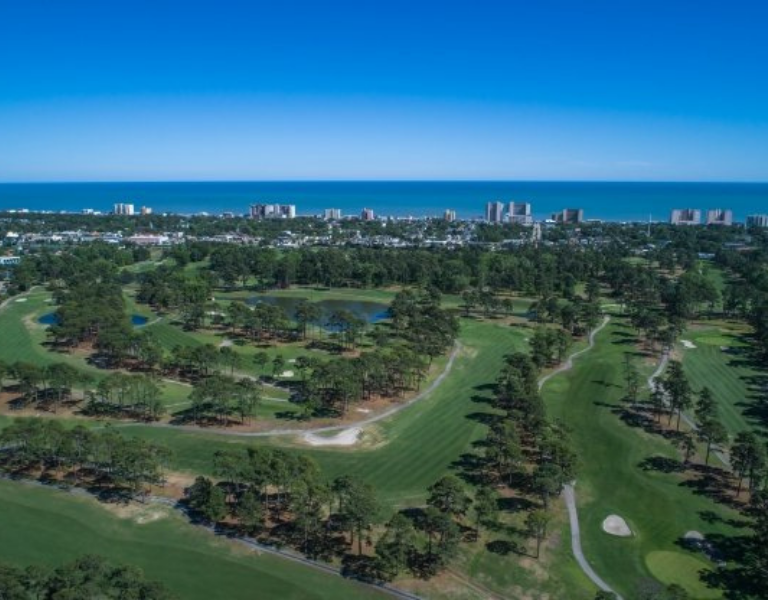 Right down the road from Azalea Sands, you will find the breathtaking Beachwood Golf Club.
Designed by Gene Hamm in 1968, this stunning course has earned the reputation of being the "the Most Player Friendly Golf Course in Myrtle Beach." For more than 50 years, this stunning course has offered countless generations of players, one of the most challenging and enjoyable golf experiences on the Grand Strand.
With its expansive stretches of towering Carolina Pines, shimmering lakes, and gorgeous wildflowers, Beachwood Golf Club perfectly captures the natural beauty of South Carolina. With wide, generous fairways, immaculately manicured putting greens, and immense practice facilities make it an ideal choice for both pros looking to get in a little practice before their next tournament and beginners looking to hone their skills and deepen their love for the game.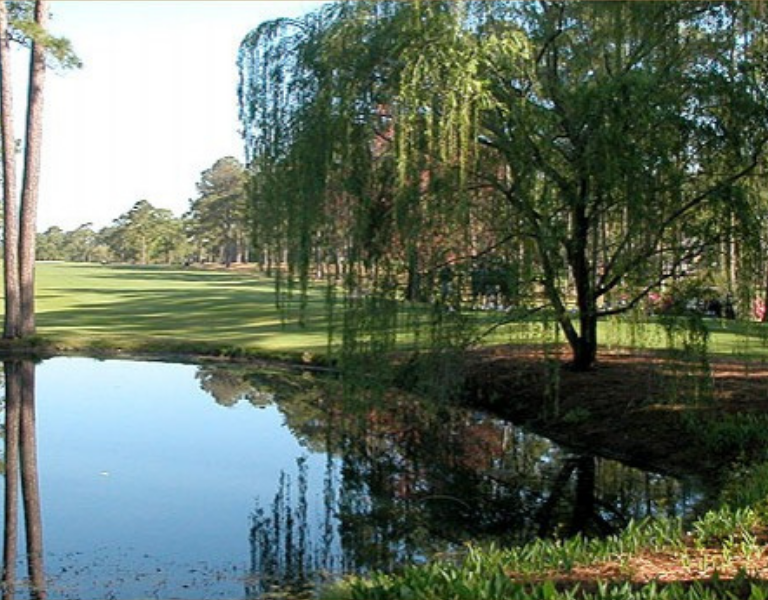 Last but certainly not least on our countdown of must play North Myrtle Beach courses is Eagle Nest Golf Club.
Situated in Little River's quiet fishing village, SC—just a short drive from North Myrtle Beach—this beautiful 250-acre course is the longest golf course in South Carolina. Opened in 1971, Eagle Nest is equal parts wildlife preserve and golf course. The stunning 18-hole layout was designed by renowned architect Gene Hamm, a Carolina native with a reputation for carving masterpieces out of diverse terrain.
Dense maritime forest frame placid lakes and ponds sprinkled around the course. A veritable bird aviary blankets the skies and treetops with natural beauty and vibrant color. With a course rating of 78.1 and a slope rating of 143, this par-72 gem offers an unbeatable experience at an equally unbeatable price.
Hit the Links During Your Next Grand Strand Getaway
Interested in playing any of these three North Myrtle Beach golf courses during your next Grand Strand adventure? Then book your tee times with our sister company, Myrtle Beach Tee Times.com.
Interested in playing on ALL these courses? Then get the most bang for your buck by booking your rounds as part of the Myrtle Beach Golf Authority's North Myrtle Beach Golf Package! Starting at $215 per person, your golf foursome will stay two nights in a two-bedroom oceanfront condo and get playing time on each of the three golf courses listed above!
Give us a call at (888) 272-7263 or visit our website today to start planning your next Grand Strand golf adventure today!
We'll sea you soon!