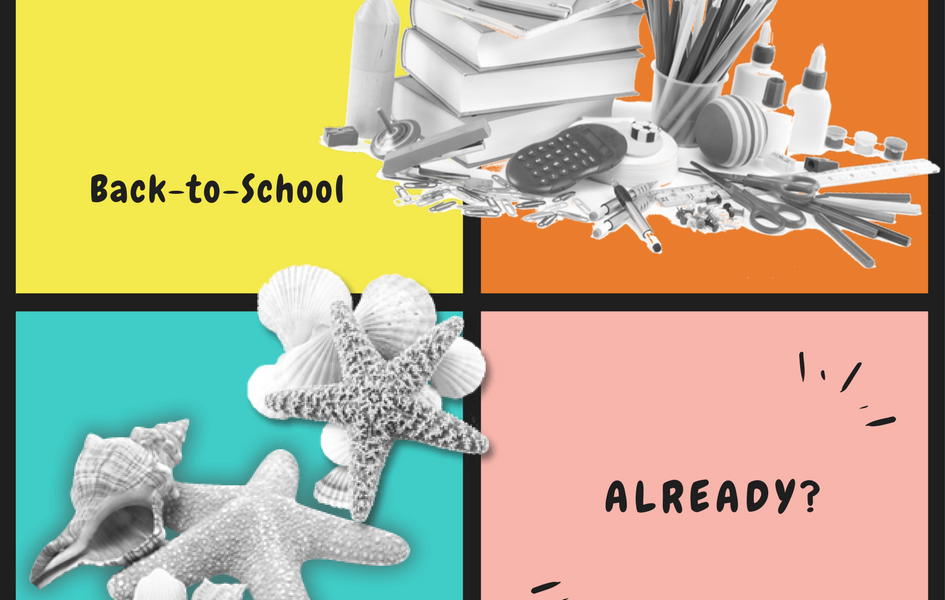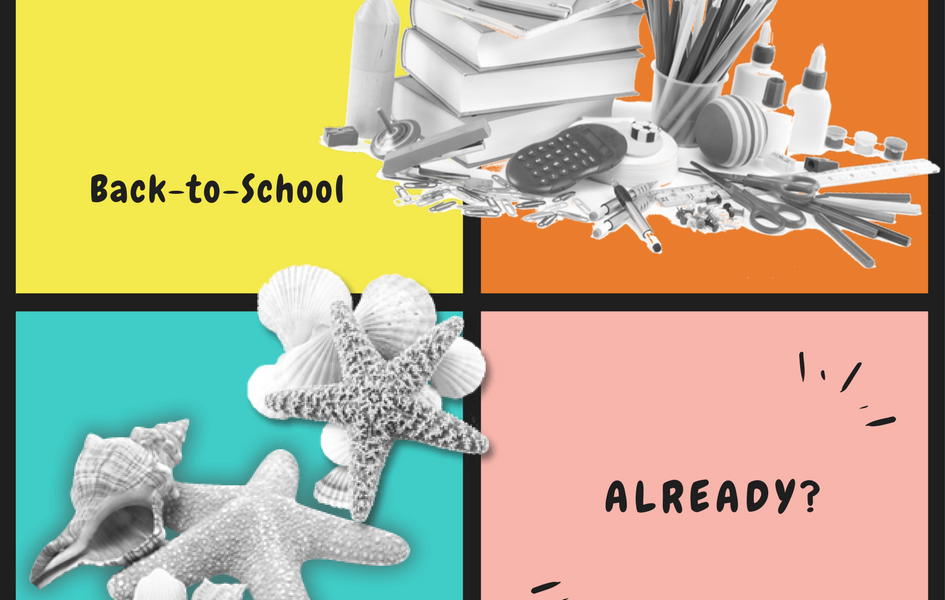 The first day of fall isn't until September 22nd, but it is already time to head to school. If you are anything like us you are still in a summer state of mind and we want to bring those summer vibes into the school year! Bring a little Beach Life to your back-to-school preparations. We have some sweet ideas to make summertime last into fall. Whether your little ones are staying home, heading into elementary school, or "too cool" middle and high-schoolers we have you covered. Be sure to visit our Back-To-School Pinterest Board for more ideas. Who says summer has to end?
#1 Add beachy books to your kids reading list.
Beach themed books are perfect to keep around all year long. Send your kids to school with a book they want to read and foster a love for the ocean that will last a lifetime. We gathered some reads you might like for yourself as well!
#2 Save your vacation souvenirs for show & tell.
Not all beach souvenirs are tacky, but the best kind usually are. Let your little ones show off their prized possessions… you know that $10 piece of plastic "junk" they begged for at the beachwear store that you just knew would end up buried in the bottom of the toy box. Let that toy renew their vacation memories!
#3 Try some beach crafts to get back into the "classroom" routine.
By the end of the school year your kids have gotten into their classroom routine. They know when it is time to play, time for lunch, and time to work even if they don't want to sit still to do it! When the new school year comes around they have to start all over again. Help them along by having them complete a few beach crafts before school starts.
#4 Beach babies lunch box fun!
If you have time to pack lunch before they head to school, then break out the cookie cutters for fun shaped sandwiches to brighten their lunch box! Maybe you don't have this kind of time on your hands… just throw in a sticker or paper umbrella and, voilà, you have a beach themed lunch!
#5 Beachy backpacks for toddlers and teens.
Whether you go the DIY option for your younger children or purchase a trendy bag for your teen these beachy book-bags are great! A place for everything and everything in its place.
#6 Be on your beach behavior.
Getting back into the routine of school and homework can be a difficult adjustment. Try some beach-themed positive reinforcement to keep them on their best behavior. Catch them doing something good and put a token, coin, or bill in the jar. Maybe they get a pizza night, new toy, or stay up later as a reward… or maybe they can put their good behavior savings towards another beach vacation!
If you want to squeeze in another trip to the beach we have great rates for August and September getaways. Book your weekly stay online or give us a call at 800-525-0225 for daily rental options.