Today is November 1st so that means it is officially Holiday Season! I know half of you might be saying, "but Halloween just ended",  but the other half are thinking…
YAY! Hooray for the Holidays!
Why take a trip to a cold city or snowy mountains this year when you can visit the coast and experience the best of both worlds, warm days and chilly nights by the beach. Tree lightings by the sea, hot chocolate or spiced cider in hand, nostalgic holiday shows, festivals, comfort food, and great weather are the things I look forward to this time of year. I've gathered together some of my favorite events that happen along the Grand Strand during my favorite time of year. If something piques your interest go ahead and book a place to stay or share this blog with someone who will pay for your trip!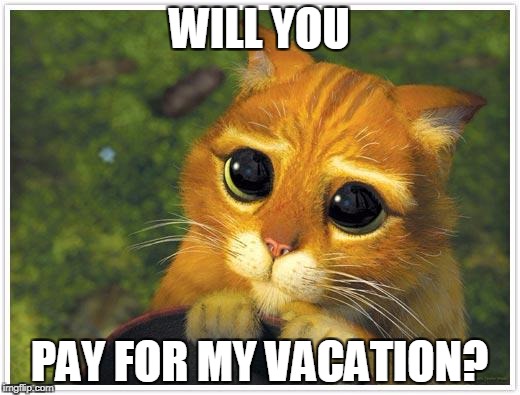 Myrtle Beach Holiday Events
Holidays on the Boardwalk
Starting Nov 28th enjoy free holiday entertainment on the Myrtle Beach Boardwalk every Saturday until the New Year. Musical entertainment will be featured along the Boardwalk, shopping and dining specials, and for the kids there will be cookie decorating, Polar Express train rides, face painting, and crafts.
A Very Broadway Christmas
On December 2nd Broadway will host the Ripley's Holiday Parade at 11AM. There will be musical performances and kids activities throughout the day with the 23rd Annual Tree Lighting celebration that evening followed by Broadway's Fireworks extravaganza.
Adams Bluegrass Festival
Mr. Norman Adams, a veteran of the Bluegrass bussiness, returns with a full line-up of talented musicians for the Adams Bluegrass Festival. Held at the Myrtle Beach Convention Center, the festival spans three days and features over a dozen bluegrass groups.
The Christmas Show of the South
Voted #1 Holiday Show on the Grand Strand for 32 years! The Carolina Opry Christmas Special features nostalgic music, comedy, dance, a horse drawn sleigh, and a magic show with the The Wagsters. This year several veteran cast members are back by popular demand. Book a Dinner and Show package two combine your weekend accommodations, two tickets to the show, and dinner for two for just $250!
Dickens Christmas Show
A locals annual must-do, I have attended the Dickens Show every year since I was a little girl. It is the perfect way to get yourself into the holiday spirit. The Dickens Show features dozens of craft and food vendors in a one of a kind Victorian Marketplace. Browse the booths of the Victorian period clad vendors to find the perfect gift. This year there will also be Victorian musicians, tea leaf readers, Punch & Judy shows, shadow box displays, and plenty of off-site things to do like mystery dinners and holiday tea luncheons. Dickens is a must do for anyone visiting the Grand Strand.
Ripley's Aquarium Festival of Trees
Over 100+ uniquely decorated themed trees all throughout the Aquarium! Start a new family tradition with oceans of Holiday Fun! Festival of Trees is a free, daily event included with admission November through December! Book a Family Fun Package and get admission for 2 adults and 2 children plus two nights in a 2 bedroom oceanfront condo for just $250!
Holiday Celebrations in Conway, SC
Our sister city, Conway, always has holiday events that are family friendly with a unique small town feel! This year Conway will host their first annual Celebration of Lights starting November 24th. Enjoy Christmas Lights and Caroling from the comfort of your car!
The Holiday Show at Legends in Concert
Legends has always been one of the best shows on the beach. This year the Holiday Show at Legends is the Ultimate Christmas Spectacular with many of your favorite stars including Dolly Parton, Rod Stewart, The Blues Brothers, Nat King Cole, & Elvis!
Christmas Tree Lightings
Each of our area cities have ceremonial Christmas Tree Lightings that are free to the public. Pick the city closest to you or visit them all! Christmas Tree Lightings will take place at Broadway at the Beach, Barefoot Landing, Conway, Market Common, North Myrtle Beach, and Surfside Beach.
Night of a Thousand Candles
This one-of-a-kind event at Brookgreen Gardens is THE MOST romantic event of the holiday season in Myrtle Beach. The beautiful gardens will be lit with the soft glow of 5,500 hand lit candles. Walk the garden paths with a cup of mulled cider. Each evening at 5:45 the over 100,000 lights will be lit throughout the gardens.

The Great Christmas Light Show
The Great Christmas Light Show is back this year at the North Myrtle Beach Park & Sports complex. The drive through light show features over million lights festively displayed along a 1.5 mile drive with enchanting animated figures and holiday scenes where the lights come to life. The Great Christmas Light Show begins on Nov 24th. Get your tickets to the light show through an accommodations package.
A getaway to Myrtle Beach is more affordable than ever before. Take advantage of discount prices on accommodations so that you can enjoy all of the ever-changing wonders that the Grand Strand has to offer. Looking for dining or shopping tips? Head on over to our home page!