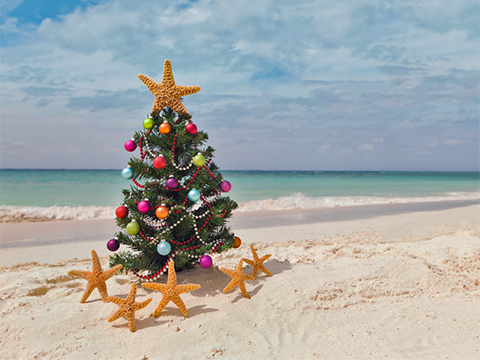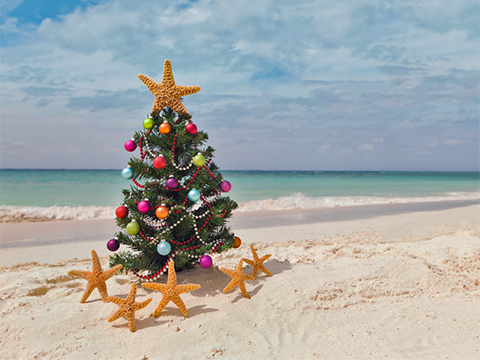 Celebrating anything is better when you celebrate at the beach and Christmas is no exception. There will be traditional Christmas shows that we have known to come and love over the years. There is also a new event taking place in Myrtle Beach this year is that is sure to bring the holiday cheer. If you plan on visiting the Grand Strand during the holidays, be sure to check out one of the shows or visit one of the holiday light displays this year!
Winter Wonderland at the Beach
The Burroughs and Chapin Pavilion Park is transforming into a winter wonderland from Friday Nov. 26th– Sunday Jan. 2nd. This is a new attraction that is sure to bring smiles to faces and new memories to cherish for years to come. This attraction will be open 7 days a week apart from Christmas Day. There are two main parts to the attraction, a walk-through holiday light display and an ice skating rink. Explore Toyland and Peppermint Valley when you walk through twinkling lights. There will be other traditional holiday-themed lights and beach-themed ones as well. Other downtown businesses are decorating their storefronts and more to join in on the fun. The whole downtown area will be lit up and magical! Experience ice skating at the beach. The price to skate with ice skate rentals is $20 and $15 if you bring your own skates. For more information, visit www.winterwonderlandatthebeach.com.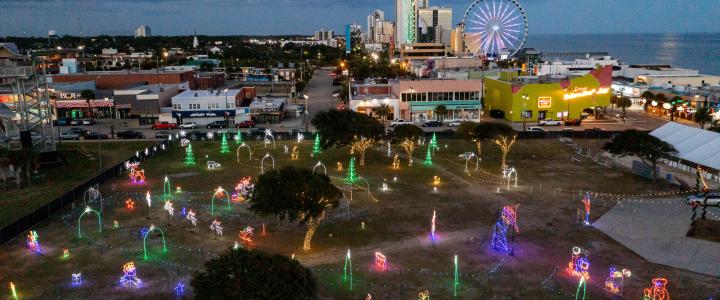 Christmas at Pirates Voyage
Embark on a nautical adventure with Captain Scrooge to discover the meaning of Christmas. Along the way, you will meet other characters including giant toys that come to life, high-flying acrobats, and a castaway with a sea lion companion. There will also be a live Nativity. Take part in a battle between the Crimson and Emerald pirates and bring out your competitive side. As you watch the show feast on a four-course dinner. The whole family will enjoy setting sail for the holidays with Pirates Voyage!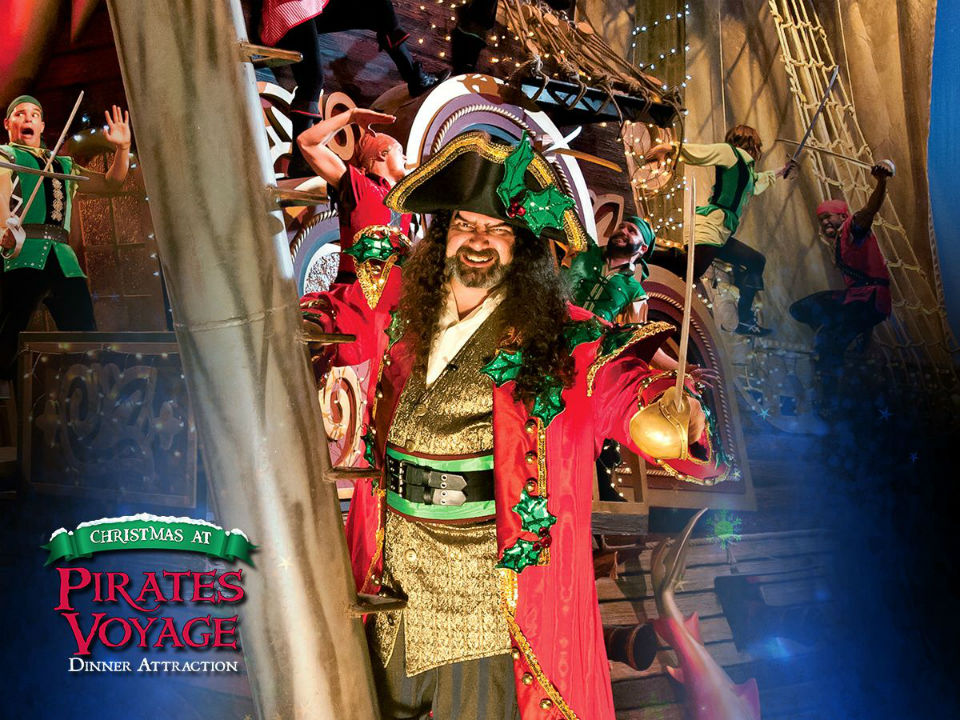 The Carolina Opry Christmas Special
The Carolina Opry Christmas Special, also known as the Christmas Show of the South, is in its 36th season. There is an award-winning cast this year, including Moses Braxton, Delvin Choice from The Voice, the All That! clogging group seen on America's Got Talent, Tangena Church, Christie Templeton, Chas Croft Sorrells, and Nashville recording artist Brad Long. There will be a bonus seasonal brass section and 35 top vocalists and musicians. Take in the sounds of the Calvin Gilmore orchestra and see the Margaret Rice dancers. Kids of all ages will love seeing a real horse-drawn sleigh and snow. If The Carolina Opry Christmas Special is not a part of your holiday traditions perhaps it is time to start a new one!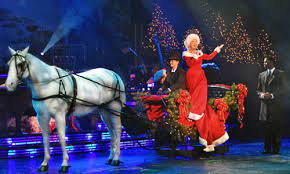 The South's Grandest Christmas Show
Alabama Theatre is bringing its popular Christmas production back to the Grand Strand. This show is a holiday music experience sure to help you get into the holiday spirit. The whole family will enjoy listening to traditional and contemporary favorites. This year, comedic juggler Slim Chance is joining the lineup. The show is chock-full of song, dance, and laughter. The theatre is beautifully decorated for the season as well. Attend a show and make memories to last long after Christmas is over.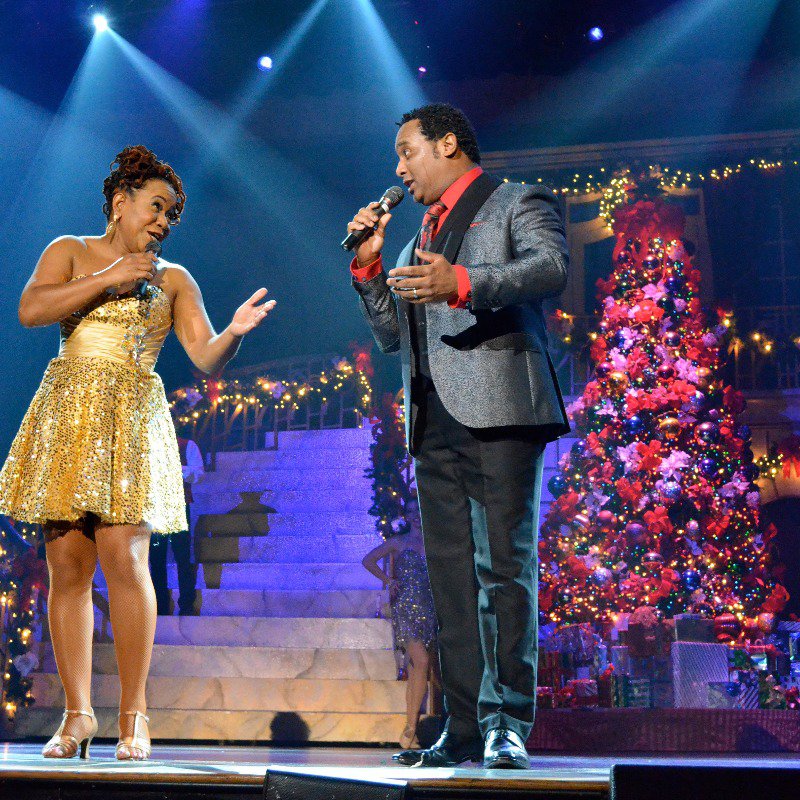 GTS Theatre
There are two holiday shows taking place at the GTS Theatre in Myrtle Beach, the Magical Christmas Magic & Comedy Show and the Original Motown Christmas Show. The magic show is considered "a standup act on steroids" and features music, magic, comedy, and audience participation. Michael Bairefoot is the star of the show and America's most award-winning magician. His show gives the audience a new perspective on what it means to be a magician. The Original Motown Christmas show takes attendants through the history of Motown music. Motown "crushed barricades, changed lives, and had all of America moving to the same beats. " You will also hear Christmas favorites such as Diana Ross's Happy Xmas War is Over, Joy To The World, Give Love on Christmas Day, and more! The show celebrates other musicians including Gladys Knight, Stevie Wonder, The Temptations, Marvin Gaye, and the Jackson 5. Both shows are an excellent way to experience Christmas in a new way. Tickets can also be purchased online.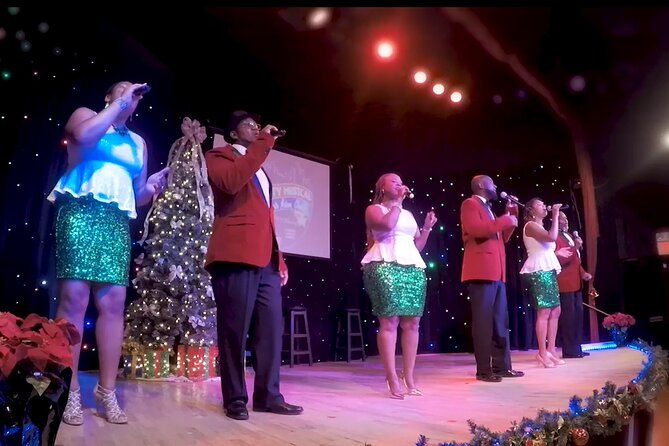 Stay and Celebrate Christmas on the Coast
Book a stay with Elliott Realty today if you are looking to celebrate Christmas on the South Carolina coast. Sand and sea make Christmas even more magical! Choose from a comfy beach home or opulent oceanfront condo. We have properties in North Myrtle Beach and Myrtle Beach. Elliott Realty has been serving visitors to the Grand Strand for over 50 years. We will have a property to fit any group and taste with accommodations to fit all needs. Give us a call or visit our website today!