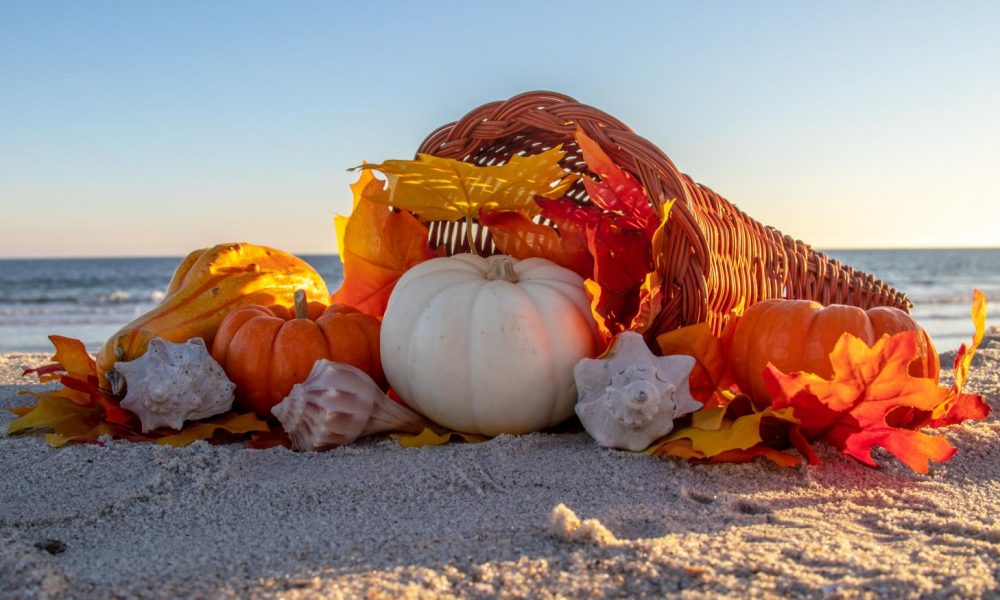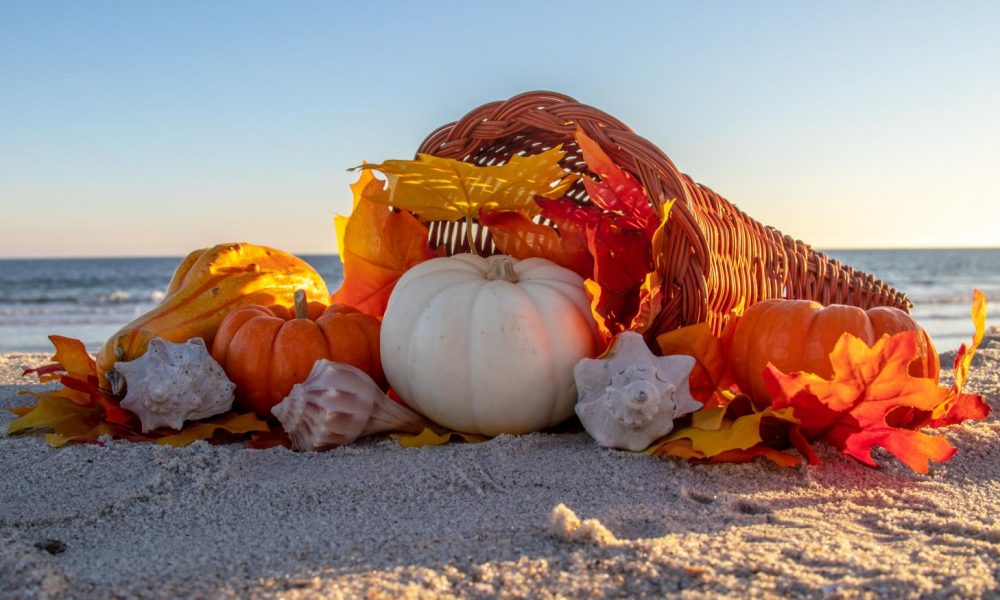 Many of us eat to our heart's content on Thanksgiving and there are those that like to incorporate some exercise into their day. Some towns have made walks or "turkey trots" a part of their Thanksgiving traditions. This year there are three such events taking place in Horry County. Below is a list of 5K events taking place and then a list of restaurants serving up Thanksgiving meals along the strand. Participate in one of these walks or simply go for a walk on the beach with the family and then get your gobble on!
15th Annual Myrtle Beach Turkey Trot
Thursday Nov. 25th, 2021 8:00am
Location: Grand Park Lake in Market Common (1150 Farrow Parkway, Myrtle Beach, SC 29577)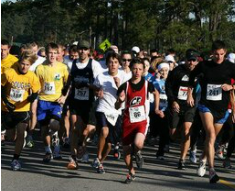 3rd Annual North Myrtle Beach Turkey Trot
Thursday Nov. 25th, 2021 8:30am
Location: Barefoot Landing, North Myrtle Beach, SC (4898 Hwy 17 S)
Surfside Beach Turkey Trot
Thursday Nov. 25th, 2021 8:00am
Location: Surfside Beach Pier (11 Ocean Blvd. South Surfside Beach, SC)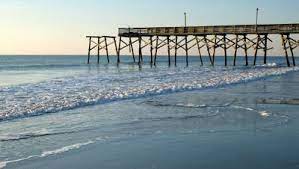 The whole family is welcome to participate in one of these 5K events because runners, walkers, and strollers are all welcome! Participants receive a commemorative t-shirt, a finisher medal, and post-race refreshments. Categories are as follows: Overall male and female: 1st, 2nd, and 3rd place, Age groups: 0-10, 11-14, 15-19, 20-24, 25-29, 30-34, 35-39, 40-44, 45-49, 50-54, 55-59, 60-64, 65-69, 70-74, 75-79, 80-up.
Myrtle Beach Area Restaurants Serving Up Thanksgiving Specials
Chestnut Hill Restaurant 9922
N. Kings Highway, Myrtle Beach
Chestnut Hill is hosting a Thanksgiving Day buffet from 11 am to 7 pm. They will serve traditional favorites along with seafood delights. Call for reservations, 843-449-3984.
Thoroughbreds Chophouse & Seafood Grille
9706 N. Kings Hwy. Myrtle Beach
Thoroughbreds is hosting its annual Thanksgiving Day buffet from 11 am to 7 pm. Call for reservations, (843) 497-2636.
Captain George's Seafood Restaurant
1401 29th Ave. North, Myrtle Beach
Captain George's is having a Thanksgiving Day buffet from 11:30 am to 9 pm. There will be traditional foods turkey, ham, gravy, stuffing, cranberry sauce, and mac and cheese. Seafood offerings include crab legs, shrimp, salmon, and Oysters Rockefeller. Call for reservations, (843) 916-2278.
The Brentwood Restaurant and Wine Bistro
4269 Luck Avenue, Little River
The Brentwood Restaurant is service Thanksgiving dinner family-style this year. All the turkey day favorites are included. Call for reservations, (843) 249-2601.
Paula Deen's Family Kitchen
1202 Celebrity Circle, Myrtle Beach
Thanksgiving dinner is also served family-style at Paula Deen's. Traditional offerings include roasted turkey, baked ham, and oven-roasted pork loin. Sides include dressing, green beans, creamed potatoes, squash casserole, candied yams, and cranberry-orange relish. Reservations are not required but you can call if you need more information at (843) 945-1072.
Gulfstream Café
1536 Waccamaw Drive, Garden City
Enjoy dining with an oceanfront view when you dine at Gulfstream Café. They are serving up its annual Thanksgiving Dinner buffet this year from 11 am to 8 pm. Call for reservations, (843) 651-8808.
Wahoo's Fish House
3993 U.S. 17 Business, Murrells Inlet
Wahoo's will be open from 11 am to 4pm. There will be a Thanksgiving Day buffet including traditional Thanksgiving favorites as well as seafood. Call for reservations, (843) 651-5800.
New York Prime
405 28th Avenue N., Myrtle Beach
Try something different this year and have USDA Prime beef as your main course! New York Prime is open from 5 pm to 10 pm on Thanksgiving. Call for reservations, (843) 448-8081.
Hungry Howie's Pizza
1601 S. Kings Hwy., Myrtle Beach
Maybe you don't want a traditional Thanksgiving feast this year or want to eat something different hours after the big meal. Try some pizza! Hungry Howie's will be open and serving up hot pies and sides such as chicken wings and salad. Both pickup and delivery will be available. You can reach them at (843) 444-2000.
Happy Thanksgiving from Elliott Beach Rentals!