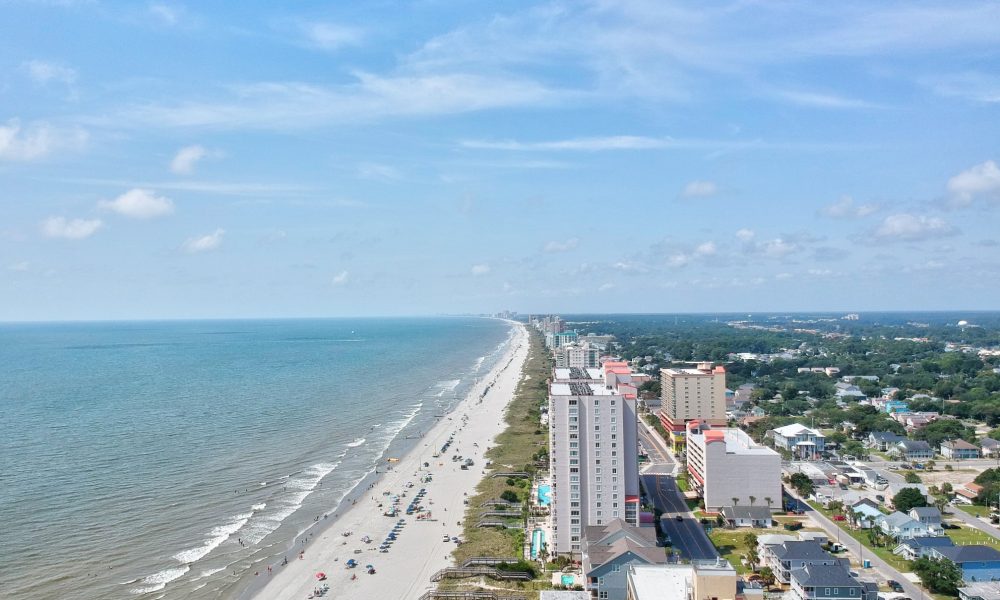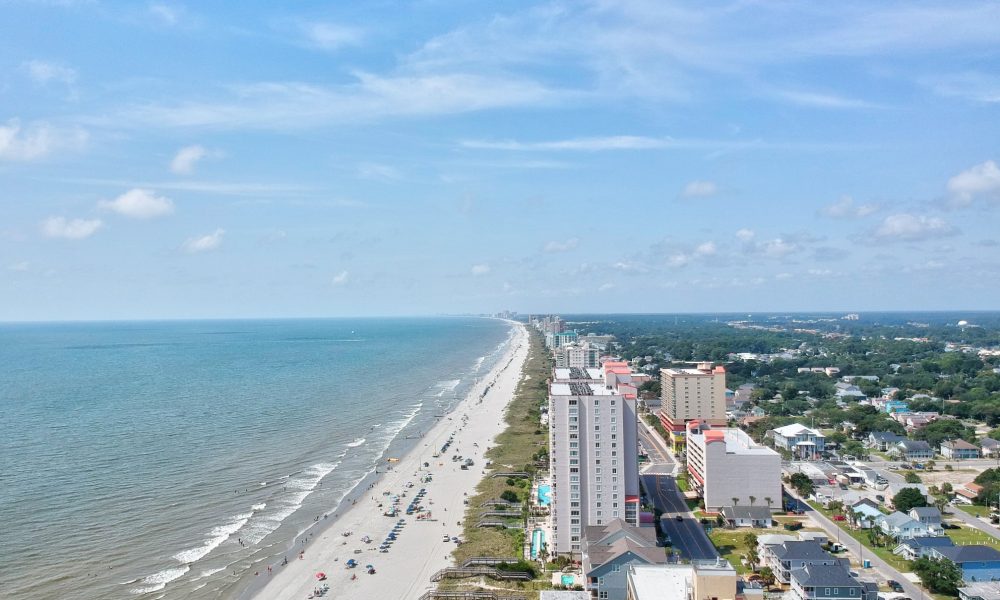 The holidays are over and 2022 is here! Now is the time that we focus on New Year's Resolutions. Spending more time with family and friends is a resolution that many people make each year. Why not start 2022 off by planning your next vacation? Trying to be more productive this year? Make sure you're getting proper rest and relaxation in order to stay happy and healthy. A winter beach getaway is one way to reach the goal of spending more time with loved ones or making sure you're getting the rest you need to reach your goals. The beach has something to offer no matter the time of year. Below are some winter-friendly activities for you and everyone in the family!
Take a Walk
One of the best parts about South Carolina is the mild winter. This gives visitors plenty of opportunities to enjoy the outdoors. There are 60 miles of shore along the Grand Strand. Walking, running, or jogging along the beach is a free activity that is good for your mind, body, and wallet. Listening to the waves crashing upon the shore is one way to help clear the mind. While visiting the beach is a favorite activity year-round, there are other places to explore around the Grand Strand including Brookgreen Gardens, Vereen Memorial Historical Gardens, and the North Myrtle Beach Sports Complex. Brookgreen Gardens and Vereen Memorial Historical Gardens both offer trails and boardwalks made to get up close and personal with native wildlife and marshlands. At Brookgreen, you will be able to see sculpture and art, including art galleries. The North Myrtle Beach Sports Complex has parks for the kids and the fur babies. There are two dog parks, one for smaller and one for larger dogs. Spend time outdoors and enjoy having these places almost to yourself! Crowds are much smaller during the winter months.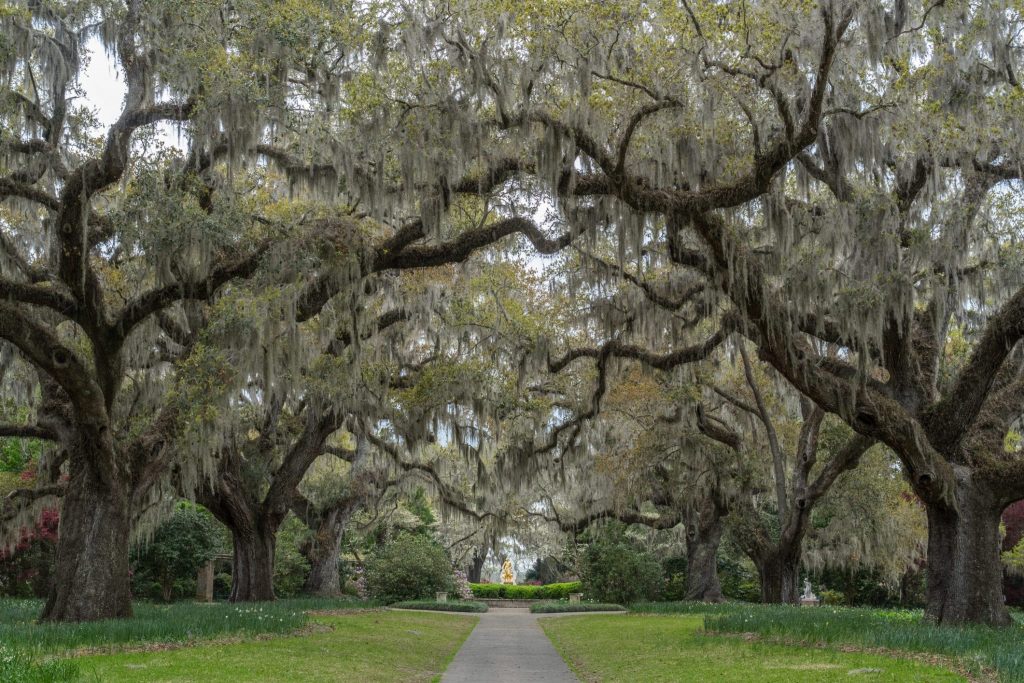 Catch A Show
There are several live entertainment venues in the Myrle Beach area. Whether you are looking for something all-inclusive or want to attend an afternoon show, there is something for everyone. Take in both dinner and a show at Medieval Times Dinner & Show or Pirates Voyage Dinner and Show. Go back and time and experience chivalry at its best at Medieval Times, where you will see horseback riding, sword fights, and more. At Pirates Voyage, you will see swashbuckling characters and acrobatics as pirates battle it out on two full-sized pirate ships. There are a few live animals as well, including a seal and tropical birds. You may even spot a mermaid. There is also the Alabama Theatre, Carolina Opry, Legends in Concert, and the House of Blues. The Alabama Theatre is hosting an Eddie Miles Salute to Music Legends. This show is on January 8, 2022 and pays tribute to singers such as Elvis, Hank Williams, Johnny Cash, Conway Twitty, and George Jones. No matter where you end up, you are guaranteed award-winning entertainment and a good time!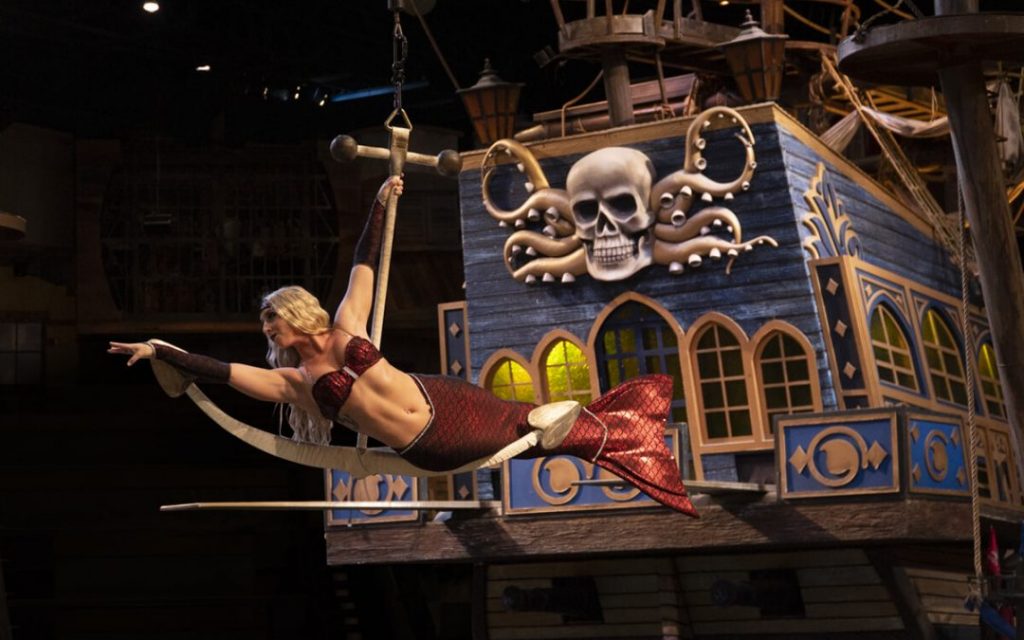 Wine & Dine
There are a couple of food-related events happening at the beach in January, including South Carolina Restaurant Week and the Conway Chocolate Walk. During Restaurant Week, you will be able to try popular restaurants at a discounted price. Participating restaurants include Croissants Bistro and Bakery, Ducatis Pizzeria & Italian Trattoria, Hook & Barrel, and the Wicked Tuna. For pricing, visit the restaurant week website. Conway, SC hosting two separate food-related events. The first is the Rivertown Wine- Around, which is on Jan. 8th from 1pm-4pm. Participants will receive a map of local businesses hosting wine tastings. Discover a new favorite wine and store! The second event is the Conway Chocolate Walk. This will take place on Jan. 29th from 11am-2pm. Participants will be able to walk through the streets of Conway, discovering boutique shops and sampling chocolate prepared by local chocolatiers.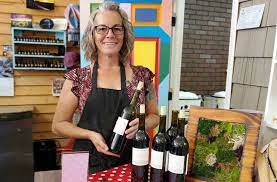 Dancing
There are several nightclubs in the area where you can dance the night away! North Myrtle Beach is the home of the Shag Dance, South Carolina's official dance. The SOS (Society of Stranders) mid-winter break and winter workshop is taking place January 13th-16th. Participating SOS lounges are Duck's Beach Club, Fat Harold's Beach Club, The OD Arcade, The OD Beach & Golf Resort, and Deckerz. Learn to shag dance and get a jump start on your resolution to lose weight this year. Shag dancing will help you lose calories and put a smile on your face! Also, visit Broadway at the Beach, where you will discover several clubs with live music and DJs alike. Grab a drink and hit the dance floor!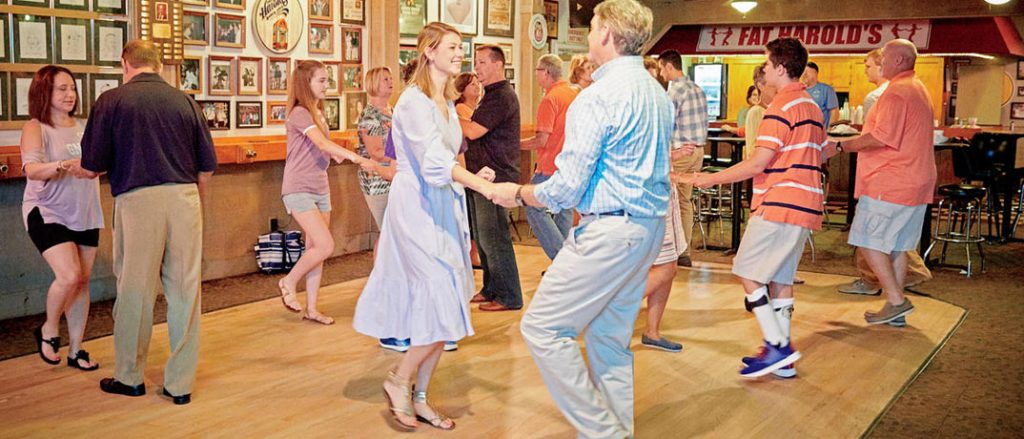 Stay
Elliott Realty has been providing accommodations for visitors for over 50 years! We offer a vast selection of condos and beach houses. We have an array of amenities, from private pools to private balconies. Find the perfect rental for your family or group. Call us today or visit the website to check availability and let us help you plan your next beach getaway! Whether you're staying for a month-long winter retreat or a weekend, we can help you.