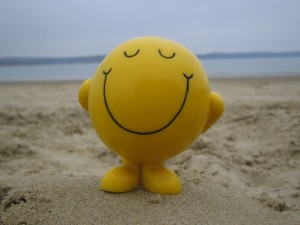 Our guests are talking…and they're saying the nicest things about us. Keep those good comments coming and if for some reason you have a problem with your vacation rental please speak with a member of management while you are here and we will do everything in our power to resolve the issue ASAP. We can't always promise that a problem won't arise but we can promise that we will do everything we possibly can to make you happy. We're proud to say that much of our business is based on repeat and referral customers. Elliott Beach Rentals has been in business for over 50 years for one simple reason: We take care of our guests. Let us exceed your expectations.
If you are thinking about reserving a vacation rental from Elliott Beach Rentals , you may like to hear what some of our previous guests have said about us:
From Marie: Elliott Beach Rentals has the best selection and prices of any business in Myrtle Beach. My family has used them for years and would never use anyone else. Every time that we've had any problem, they have always been quick to fix and very professional. Our last visit was at Island Time and we had the best time. I highly recommend this house and Elliott Realty!
From David: Always have the best rentals, best prices and best service. We like the Cherry Grove area and they always have the best selection. We've even waited until the last minute and called and they were able to help us. We always recommend to friends and family.
From Daniel: Excellent Vacation! We rented a 5 bedroom home with Elliott Beach Rentals and it was a perfect vacation. We loved the Cherry Grove location. The house was exactly as described. The staff was very friendly and accommodating. We will definitely book with them again. You must try Sea Captain House and Sea Blue Restaurant. They were both excellent. Overall great Myrtle Beach Vacation!
From Kevin T: Our Vacation was really nice thanks to Elliott Realty. They did a good job of matching a rental to the amenities and beach location we were looking for. Couldn't be happier with our renting experience and would recommend Elliott to anyone vacationing in the area.
From Patty: To sum up my experience with Elliott, I'll just say awesome rental, friendly employees, and stress free booking of rentals. I never had an easier time getting a rental in Myrtle Beach. A++
Sarah S. We felt like we were in paradise on our Myrtle Beach vacation. We had a clean and elegant rental right on the beach. Elliott Realty is a great company that offers many rentals, which is why we rent from them. We recommend them to anyone coming to Myrtle Beach or area.