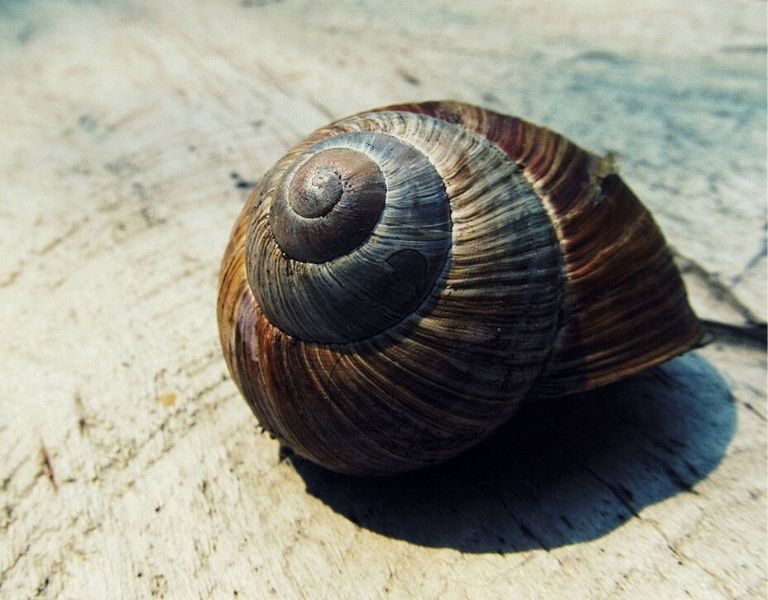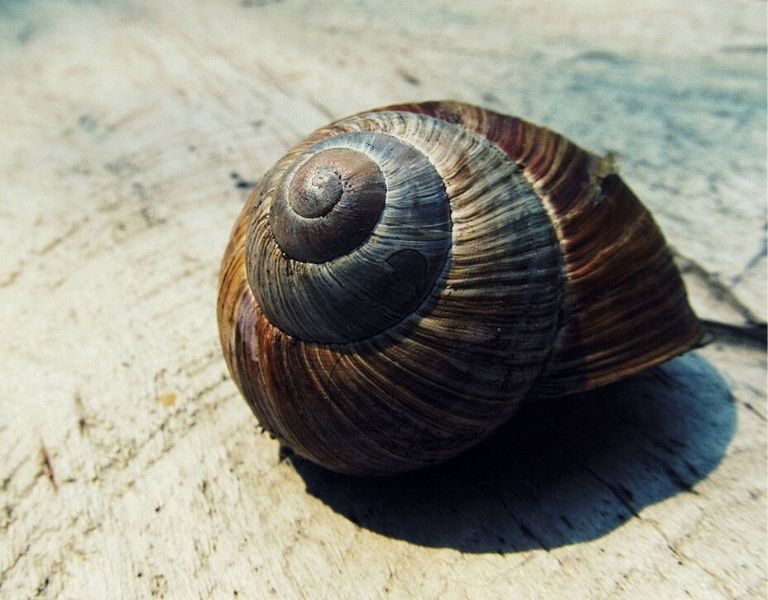 Break out the shovels and sand sifters—tomorrow is National Seashell Day.
On this cherished holiday, we celebrate one of our beach's most cherished treasures by taking to the sand in pursuit of these buried gems. While the Grand Strand is home to a variety of mollusks, these six species are among the most common, as well as our most favorites.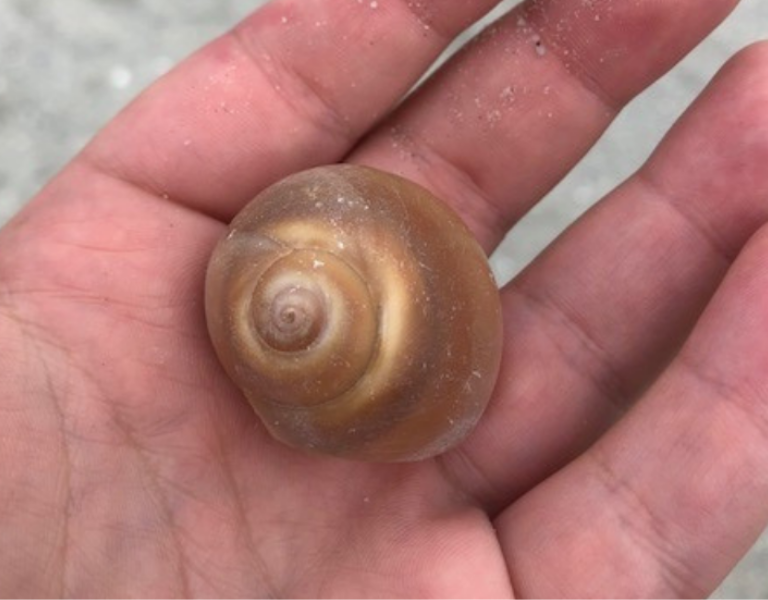 Atlantic Moon Snail Shell
Better known as a "Shark Eye," Atlantic Moon Snail Shells are among the most common types of seashells you will find anywhere on the Grand Strand.
Atlantic Moon shells are spherical, appearing remarkably similar to your garden variety snail shells—pun intended. They vary in color; however, more often than not, appear as greyish brown with a dark blue central apex. Most shells range in size from 3.5 to 4 inches with a maximum depth of up to 2.3 inches.
While Atlantic Moon Snails are very common and can easily be found any time of day, the best time to find them is around low tide.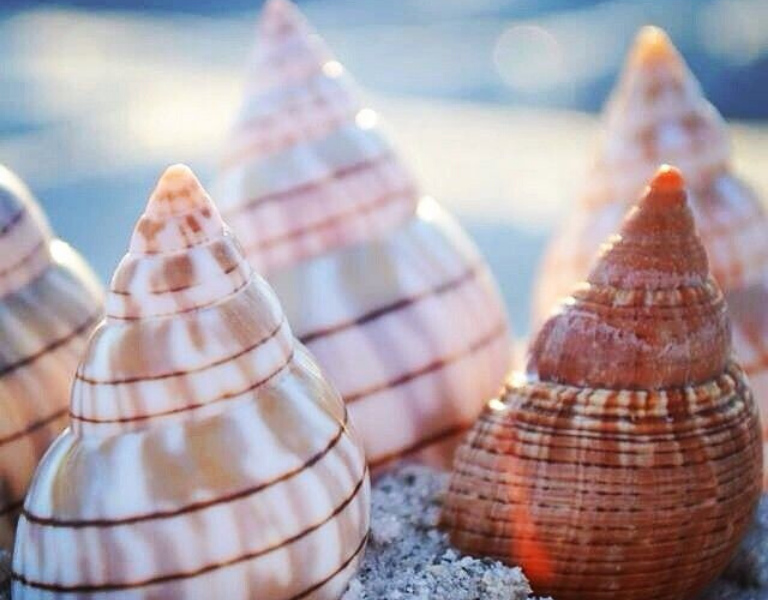 Banded Tulip Shells
Another common shell that can be found on the shores of Myrtle Beach is the Banded Tulip.
Banded Tulips are small in size, growing only to between 2.25- 4 inches in length. Colors vary from shell to shell; however, Banded Tulips are typically cream-colored with streaks of pink and tale-tell stripes running the length of its body.
Like the Atlantic Moon Shells, the best time to find Banded Tulips is around low tide near-natural inlets.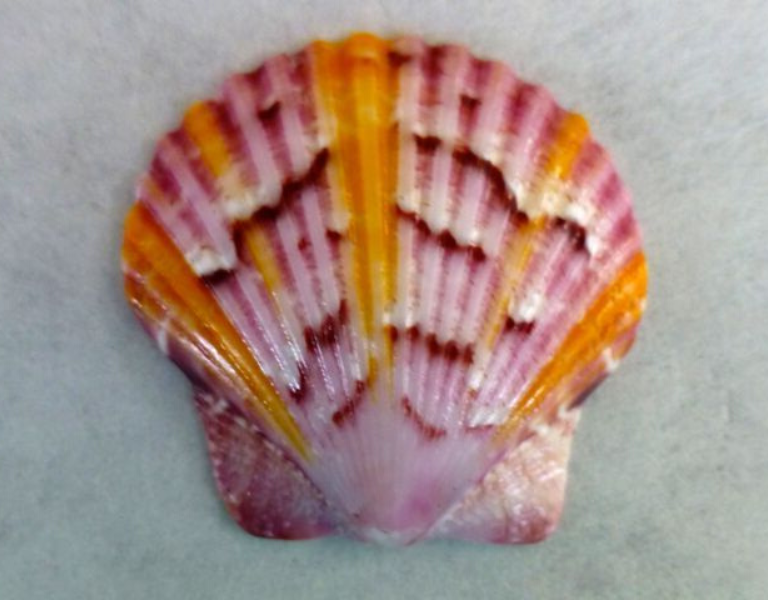 Calico Scallop Shells
Valued for its vibrant color pattern and trademark shape, Calico Scallop Shells are favorites among seashell collectors.
Calico Scallops can grow up to 3 inches in width and are similar in shape and sculpturing to the Atlantic Bay Scallop. Unique to the calico scallop, however, is its mottled pattern of purple on a cream. The eye-catching color of the shell of this species gave rise to the name calico.
Early morning is the best time to find calico scallops, particularly as high tide begins to recede.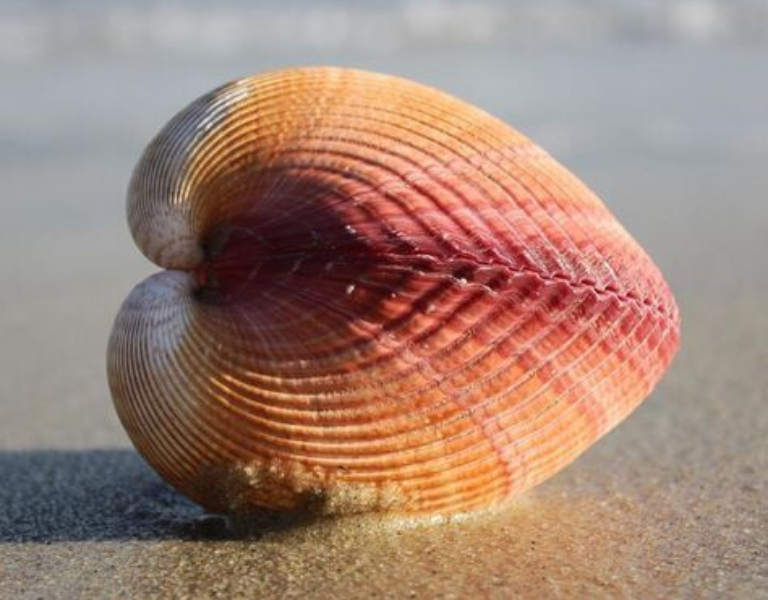 Heart Cockle Shells
Another collector's favorite is the gorgeous heart cockle shell.
Heart Cockles grow between 3 to 5 inches in width and feature a white or yellow exterior with a rosy pink interior. Heart Cockles are common along the beaches of Myrtle Beach but most separate when they wash ashore within the surf. As most are separated–finding a whole heart cockle is rare.

Like the Calico Scallop, low tide in the morning is the best time to search for heart cockles.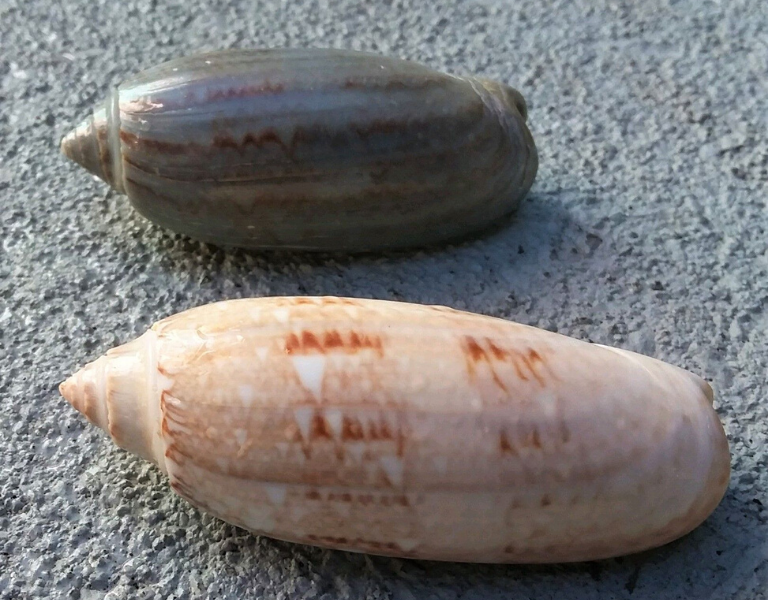 Lettered Olive Shells
Named the South Carolina state shell in 1984, lettered olive shells are among the Grand Strand's most treasured seashells.
Lettered olives are cylindrical and grow to around 2.25-3.6 inches in length. Most are either cream or greyish with reddish-brown zigzag markings and boast a shiny, smooth exterior.
Lettered Olives can be found in nearshore waters, and wash ashore at high tide near shallow sand flats near inlets.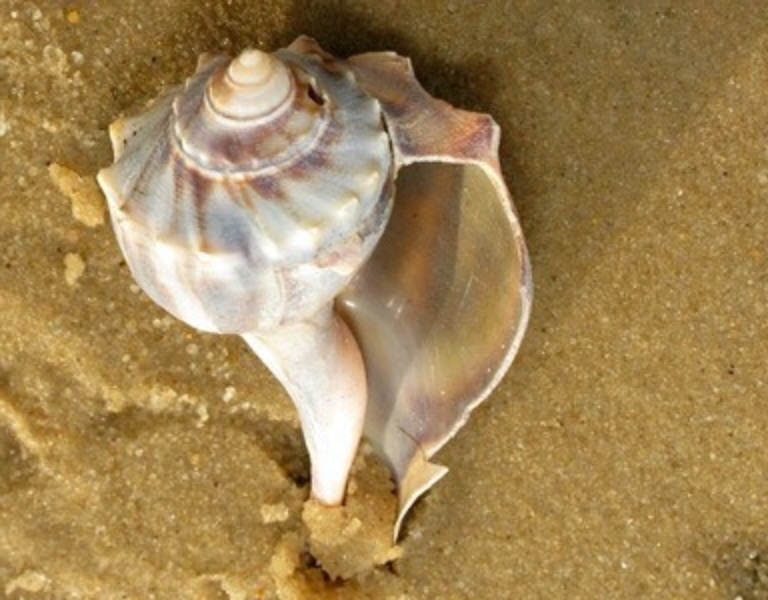 Whelk Shells
Not to be confused with conch shells, whelks are a common species of sea snails that live along the South Carolina shore.
Whelks are similar in shape to their cousins—the conch—however, whelks are typically much smaller in size and will turn red with age. Many people in the ancient world ground certain species of whelk shells into dust to make a vibrant red dye.
Finding a whole whelk is rare. The best time to search for these stunning seashells is at high tide near shallow inlets.
Calling All Seashell Hunters!
Are you ready to go seashell hunting? Then book your stay in a luxurious beach home or an opulent oceanfront condo from Elliott Realty. For over 50 years, Elliott Realty has been proudly providing impeccable accommodations for countless visitors to the Grand Strand. With hundreds of rental properties–each boasting an endless array of comfortable accommodations and amenities to meet all needs—we guarantee that we have the perfect rental for you and your family. Give us a call or visit our website today!
We'll Sea You Soon!