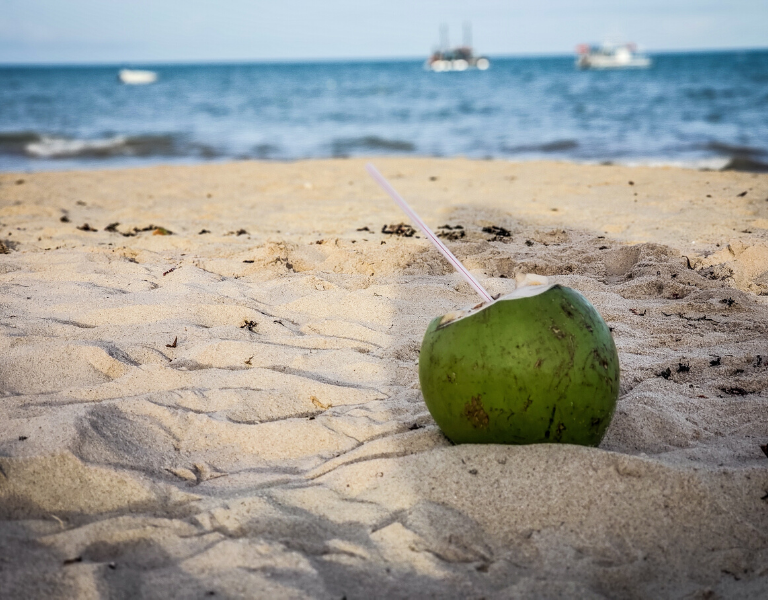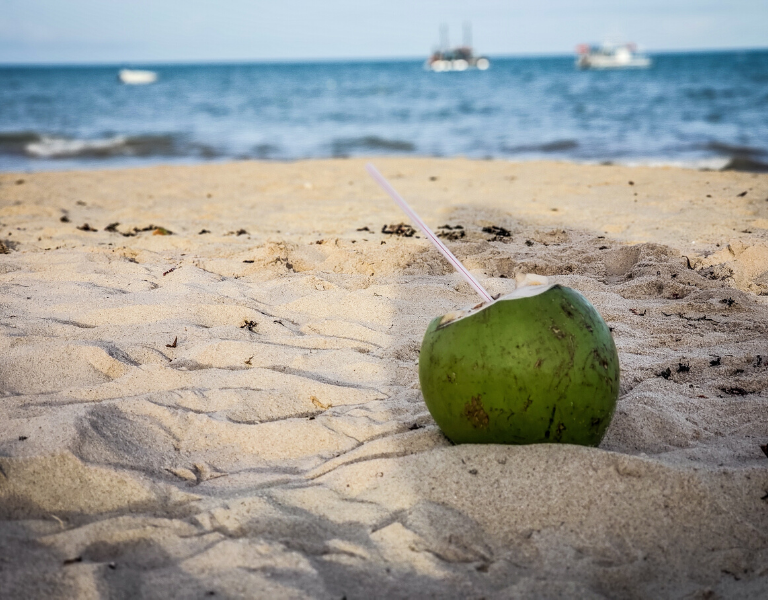 Nothing says summer like a warm sandy beach, a calm azure ocean, and a taste of something coconutty.
In addition to being a delicious summertime treat and a versatile cooking ingredient, this hearty little superfood is rich in fiber, Vitamin B6, iron, and minerals like magnesium, manganese, phosphorus, selenium, and zinc.
That is why today, in honor of National Coconut Day, we've paid tribute to this sturdy fruit by scouring the internet and our family cookbook to cobble together a list of our favorite coconut recipes. We've got a few sweet treats, some savory delights, and even a tasty little shot to wet your whistle after a day on the beach.
So, without further ado, let's get started!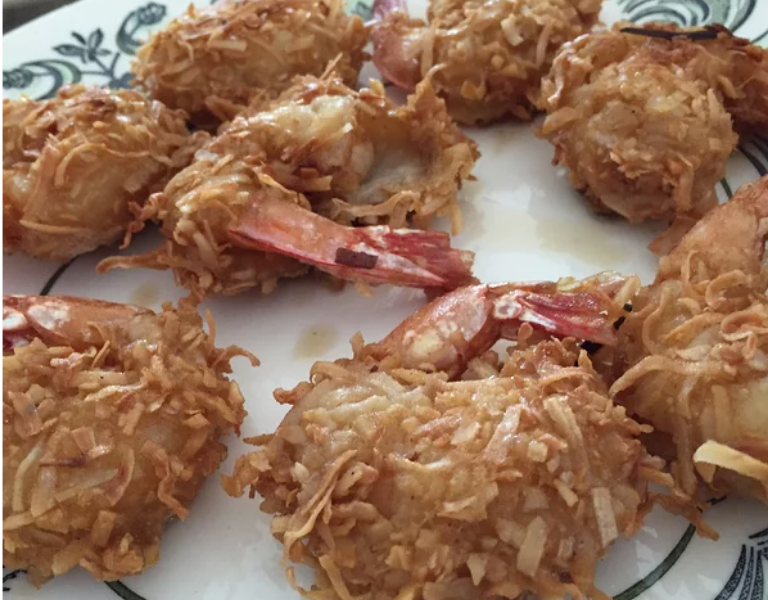 Beer Battered Coconut Shrimp with Homemade Piña Colada Sauce
Ingredients:
(For Shrimp)
1 egg
½ cup all-purpose flour
⅔ cup beer
1 ½ teaspoons baking powder
¼ cup all-purpose flour
2 cups unsweetened flaked coconut
Optional-Cayenne Pepper to Taste
24 shrimp—peeled and deveined
3 cups canola oil for frying
(For Sauce)
½ cup mayonnaise
¼ cup piña colada mix
2 tablespoons pineapple preserves
First, combine your egg, 1/2 cup of flour, beer, cayenne pepper, and baking powder in a medium bowl. Place 1/4 cup flour and coconut in two separate bowls.
Next, dredge your shrimp in the flour. After shaking off any excess flour, dip your shrimp in the egg/beer batter. Allow excess to drip off. Roll the battered shrimp in coconut, and place on a baking sheet lined with wax paper. Refrigerate for 30 minutes. As the shrimp cools, heat your oil to 350°F in a deep fryer or a deep cast-iron frying pan.
Fry your shrimp in batches: cook, turning once, for 2 to 3 minutes, or until golden brown. Carefully remove the shrimp from the hot oil and move to paper towels to drain—be sure to salt the shrimp while still hot.
As the shrimp drains, combine ½ cup of mayonnaise, ¼ cup of piña colada mix, and 2 tablespoons of pineapple preserves in a small mixing bowl. Serve your shrimp hot with piña colada sauce on the side.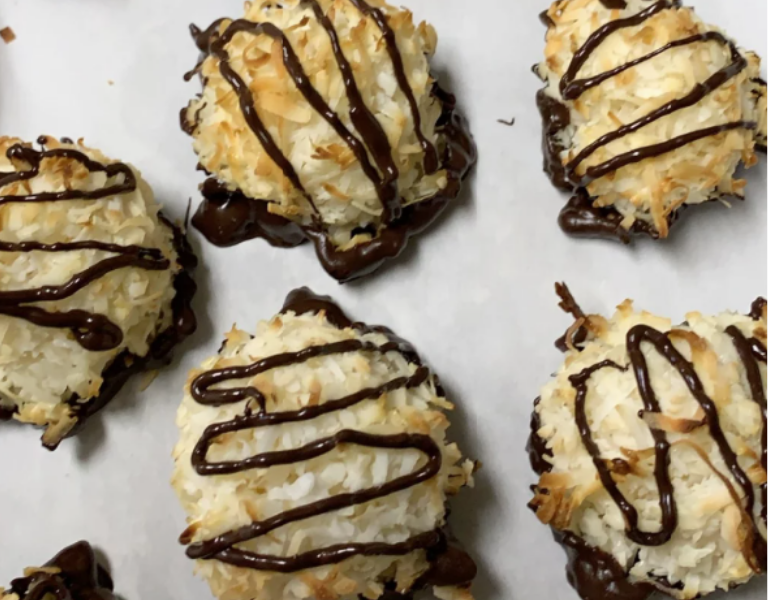 Coconut Macaroons
Ingredients:
¾ cup sweetened condensed milk
¼ teaspoon almond extract
½ teaspoon coconut flavoring
1 ½ teaspoons vanilla extract
¼ teaspoon fine salt
1 large egg white
3 cups shredded unsweetened coconut
1 (4 ounce) bar semisweet chocolate, chopped, or to taste
First, preheat your oven to 350°F. Next, combine your sweetened condensed milk, almond extract, vanilla extract, salt, and egg white in a large mixing bowl. Whisk the mixture thoroughly until well combined. Add about 2 1/3 cups shredded coconut and mix with a firm rubber spatula until the mixture becomes sticky and holds together.
Using a large melon-baller or ice cream scoop, form round balls out of the coconut mixture. Roll the balls in the remaining coconut. Space macaroons evenly onto a silicone-lined baking sheet. Bake your macaroons until golden brown—about 20 minutes—then cool to room temperature.
As the macaroons cool, melt your semisweet chocolate in the microwave or on top of a double boiler over simmering water. Stir the chocolate frequently—scraping the sides with a clean rubber spatula—until melted: about 5 minutes.
Dip the base of each of your now cooled macaroons into the chocolate, then place the cookies chocolate-side down on parchment paper. Let the cookies sit until the chocolate has hardened completely.
Granny's Homemade Coconut Pie
Ingredients:
2 eggs
1 cup sugar
½ stick margarine
1 teaspoon vanilla extract
1 teaspoon coconut flavoring
½ cup coconut milk
1 cup flaked coconut
1 (9-inch) pie shell, unbaked
First, preheat your oven to 325°F. Then, in a large mixing bowl, combine eggs, sugar, and margarine. Stir in coconut milk, vanilla, coconut flavoring, and coconut. Pour the mixture into your pie shell and bake until golden brown—25 to 35 minutes.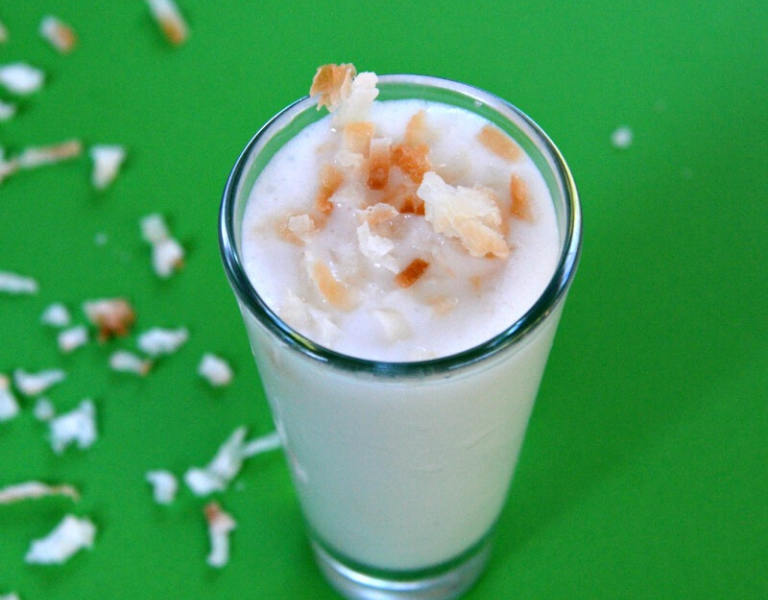 *ADULTS ONLY BONUS-Toasted Coconut Shooters
Ingredients
2 ounces coconut milk
2 ounces coconut-flavored rum
1 tablespoon cream of coconut
Toasted Coconut for Garnish-Optional
Pour your ingredients over ice in a cocktail shaker. Shake until well combined. Pour the mixture into two pre-chilled shot glasses. Garnish with toasted coconut, then enjoy!
START COOKING IN AN ELLIOTT REALTY PROPERTY TODAY
Are you interested in trying any of these tantalizing coconut recipes for yourself? Then you are going to need a full-size kitchen, complete with appliances, and ample pantry space. Find the perfect rental to meet all your culinary needs with Elliott Realty.
For over 50 years, Elliott Realty has been proudly providing impeccable accommodations for countless visitors to the Grand Strand. With hundreds of rental properties–each boasting an endless array of comfortable accommodations and amenities to meet all needs—we feel confident that we have the perfect unit for you. Give us a call or visit our website today!

For other great recipes, visit our beach-worthy recipes Pinterest board or check out a few of our other recipe blogs. 
Bon Appétit and We'll Sea you Soon!