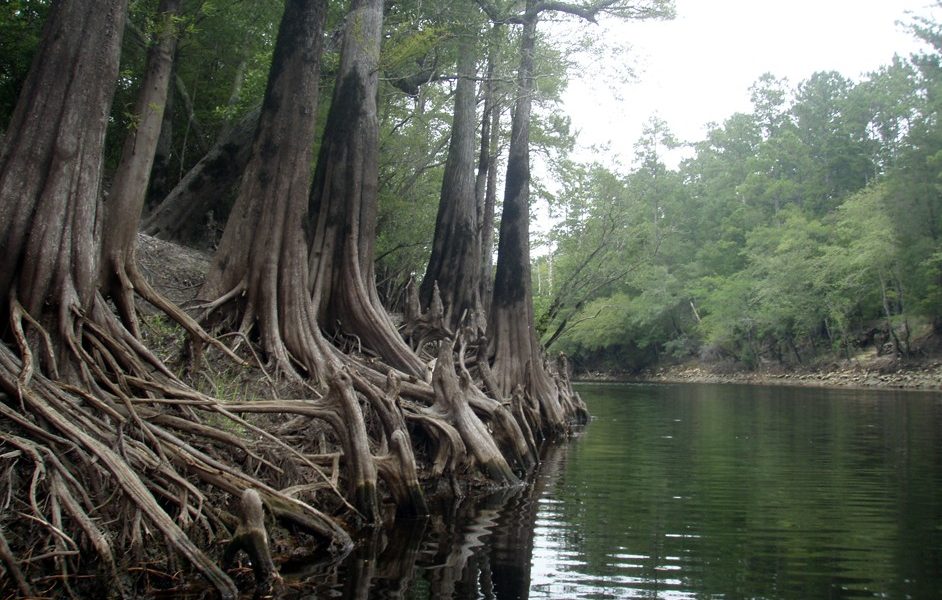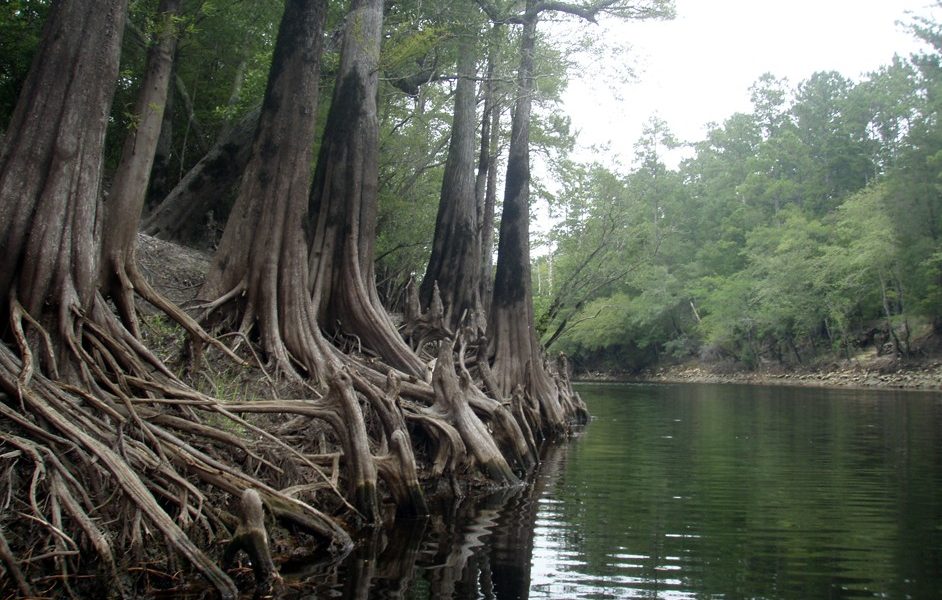 I was lucky enough to grow up between two bodies of water. The lazy Waccamaw River and the gorgeous Atlantic Ocean of Myrtle Beach. The beach always gets the publicity; but this river, my Waccamaw, is my favorite place to be. Many beach-goers never notice the Waccamaw. They may see it as the pass over a bridge and not give its dark, tea-colored waters a second thought. The Waccamaw flows from Lake Waccamaw in North Carolina and fills a huge basin of wetlands that spread out over 1600 sq miles in North and South Carolina.
To put that into perspective that is over 1 million acres; two times as big as the island of Maui, three and a half times as big as Los Angeles, and four and a half times as big as Dallas. As the Waccamaw makes its way it joins the Atlantic Instracoastal Waterway, the waters of Waccamaw Neck in Murrells Inlet, and the Pee Dee River before it empties into the Atlantic at Winyah Bay in Georgetown (just above Charleston, SC). Native plants, insects, birds, bears, alligators and everything in between depend on the Waccamaw as it makes is way to the ocean.
As our area population grows, and more visitors make the Grand Strand their permanent home, the Waccamaw's natural ability to purify and remove polluntants is taxed. This threatens our swamps, our forests, our animals, our homes, and our beaches.
We ask that you consider taking a moment today, on #PalmettoGivingDay, to give back to the place you love to visit each year. 
Help us keep our water clean and our plant and animal populations thriving with your donation, so that you will continue to have a wonderful place to vacation with your family. Today is #PalmettoGivingDay — 24 hours of online giving to support local non-profits. Consider making a donation to the Waccamaw RIVERKEEPER® Program of Winyah Rivers Foundation. They work tirelessly to protect and monitor the health of our local waters. If you love our beaches, rivers, and marshes give today at PalmettoGivingDay.org. Simply type in Winyah Rivers Foundation when you make your donation.