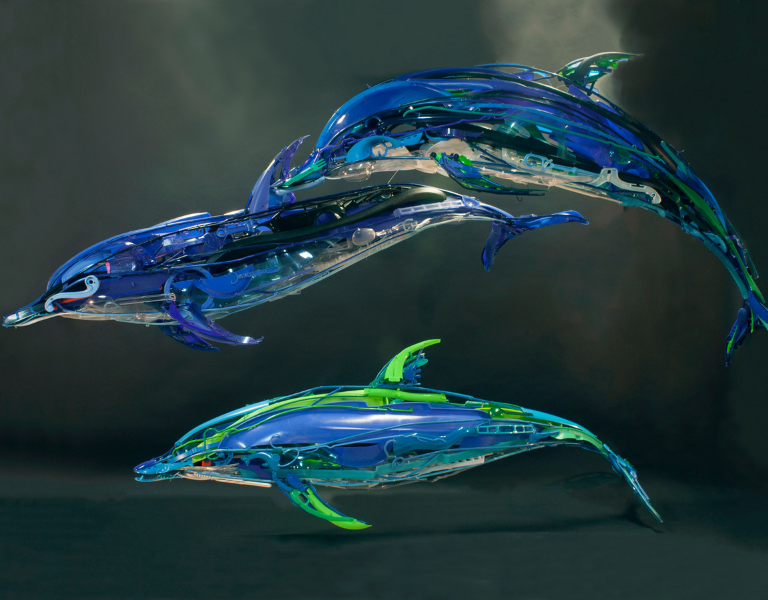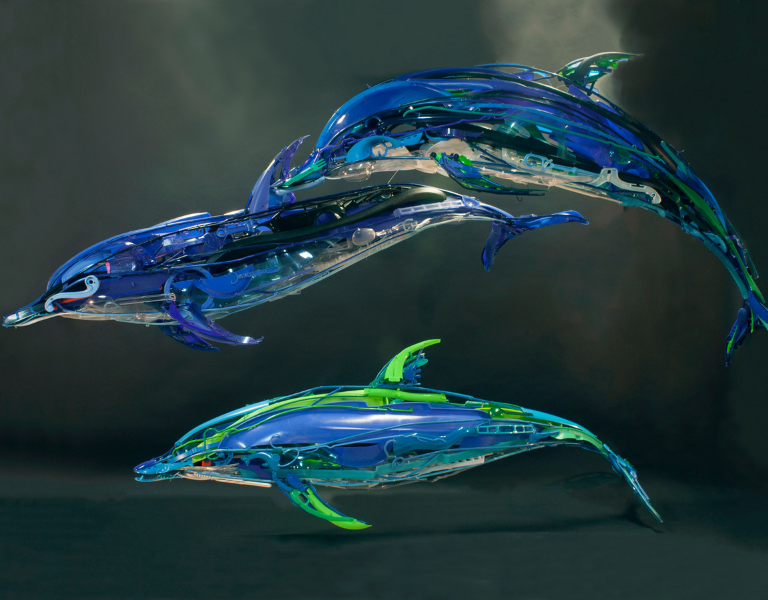 A new art exhibit has come to the Burroughs and Chapin Art Museum in Myrtle Beach.
"Can't You Sea | Ocean Plastic ARTifacts" is a powerful exhibit featuring works of art made entirely out of pollutants that have been salvaged from coastlines from around the world. Running through September, the exhibit's aim is to raise public awareness about pollution levels in the ocean.
The exhibit features work of art meticulously crafted by six artists/activists-Dianna Cohen, Alejandro Duran, Sayaka Ganz, Pam Longobardi, Aurora Robson and Kirkland Smith. The artists employ discarded plastic as both an artistic medium and as subject matter.
"I use beauty as a weapon," said artist Pam Longobardi. "I hope this (exhibit) causes a little bit of a wake-up."
Household objects such as small toys, toothbrushes, lighters and milk cartons are among the items used in the works on display. Several of the exhibits, including a giant octopus affectionately named Ringo, feature plastics collected right here in Myrtle Beach by local environmental activists.
Throughout the course of the summer, the museum will also be hosting an accompanying lecture series and summer camp to fully emphasize the exhibit's important message. Attendees will have the opportunity meet the artists who contributed to event, as well as noted authors, researchers and local environmental activists.
The exhibit will run through September 8th at the Franklin G. Burroughs-Simeon B. Chapin Art Museum at 3100 S. Ocean Blvd. in Myrtle Beach-just across the street from the ocean. It's open Tuesday through Saturday from 10 a.m. to 4 p.m. and Sundays from 1 p.m. to 4 p.m. Admission to the museum is always free, but the non-profit museum accepts any donations that the public is willing to make.