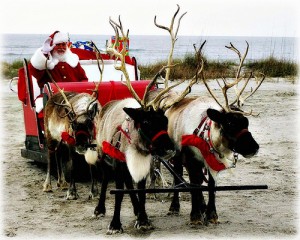 From all of us at Elliott Beach Rentals we would like to wish you a Very Merry Christmas and health and happiness in the New Year. If you are here vacationing with us you may be wondering which Myrtle Beach restaurants will be open on Christmas Day.  Myrtle Beach Restaurants.com has compiled a list of restaurants in the Myrtle Beach area that plan to be open.  If you are looking for a traditional Christmas meal you may want to call ahead to confirm menu selection and check to see if reservations are required or needed.
We hope that no matter where you spend the holidays this year that you are surrounded by those that you love and that your hearts are filled with the Spirit of Christmas.
Merry Christmas to All!