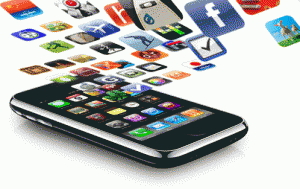 We've compiled a list of some of our favorite Smartphone apps for the Myrtle Beach area.  If you have one that is not on the list send it to us and we'll gladly add it.  Many of these apps not only give you great information but also offer coupons and special Myrtle Beach discounts so it's really worth taking a few seconds to get them before your next Myrtle Beach vacation.
Myrtle Beach Mobile-Map, dial and link to all that Myrtle Beach has to offer…from planning your vacation to navigating the Grand Strand.  Find the closest restaurant, shopping and fun things to do with this comprehensive guide to Myrtle Beach, SC.
NASCAR SpeedPark Myrtle Beach-Interactive app gives you information about NASCAR SpeedPark and all the attractions located within.  Also includes information on Myrtle Waves Water Park and Pavilion Nostalgia Park at Broadway at the Beach.
Beach TV-Myrtle Beach & the Grand Strand-A television station dedicated to Myrtle Beach and the beach lifestyle.  Restaurant reviews, special event updates, Myrtle Beach nightlife and entertainment reviews.
Myrtle Beach Marathon-If you're going to be in town for the Myrtle Beach Marathon this app has everything you need from directions to coupons.
Drink Myrtle Beach-List of the best happy hours in the Myrtle Beach area updated monthly.  Get special deals with the app. Also includes menus, directions, and information about each bar and restaurant.
WMBF Storm Team-Keep up to date on Myrtle Beach weather.  Live radar and storm tracking.
Also remember to join Elliott Beach Rental's mobile site for exclusive discounts and special offers.