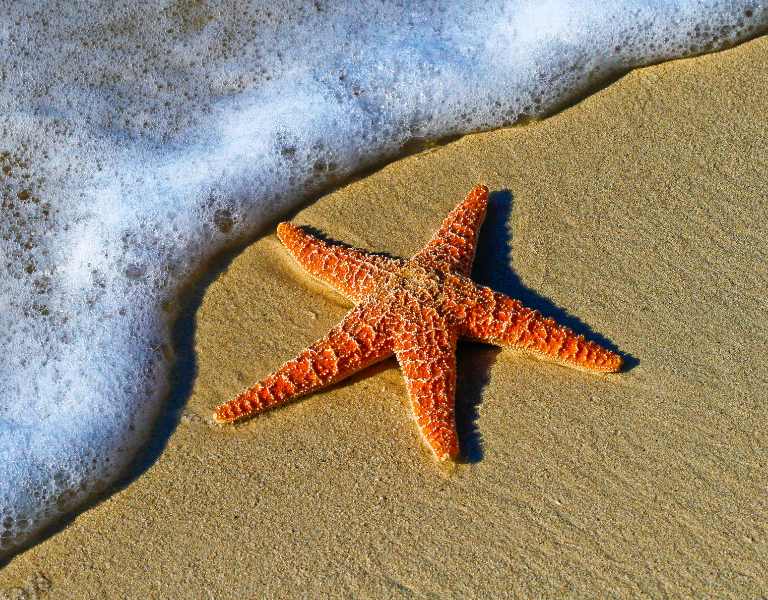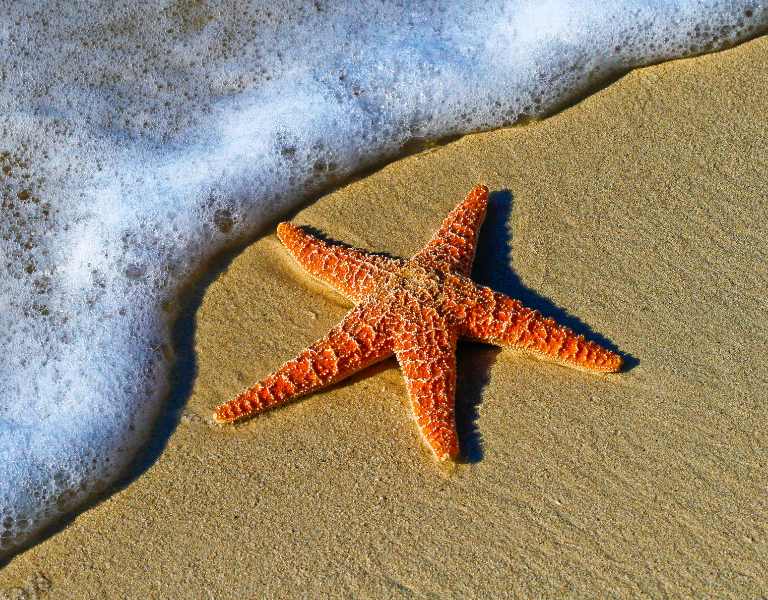 With countless species of sea turtles, fish, dolphins and more, Myrtle Beach is an ecotourist's paradise. If you're visiting the Grand Strand and you're interested in getting up close and personal with some of the local wildlife, here are four of the Grand Strand's most popular attractions for animal lovers.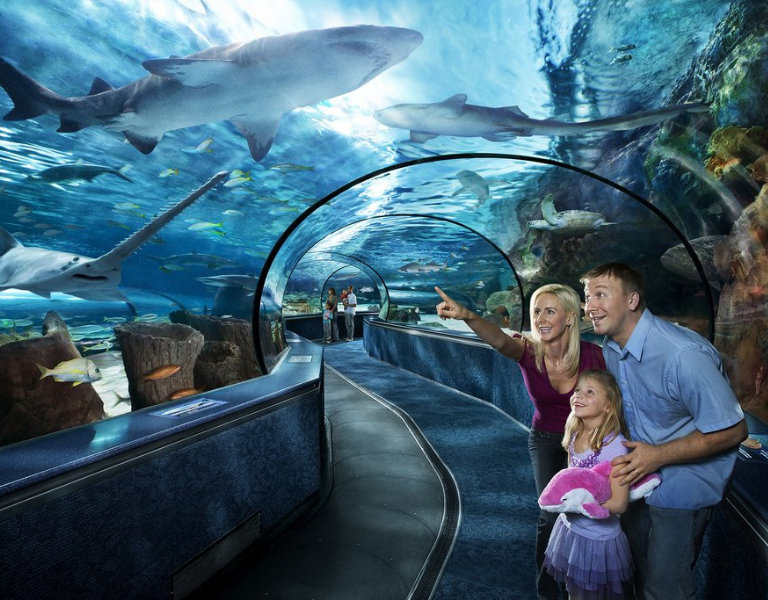 Get to know the creatures of the deep at the world-renowned Ripley's Aquarium of Myrtle Beach. Enjoy a magical ride on a 330 ft conveyor walkway through an aquatic wonderland, as you and your family come face to face with snappers, sea turtles, stingrays, and yes-sharks. Ripley's Aquarium also features a wide array of unique experiences for guests of all ages, including a glass bottom boat adventure, an interactive Pearl Harbor exhibit, and-for experienced divers- the opportunity to actually dive with the sharks! No matter when you chose to visit the Grand Strand, no trip to the Myrtle Beach area would be complete without a visit to Ripley's Aquarium.
If you love animals-particularly those in the wild-then you must visit the T.I.G.E.R.S. Preservation Station at Barefoot Landing. Watch with awe as majestic big cats interact and play. Get your picture take with adorable tiger cubs or cuddly apes. Learn about these amazing animals as you do your part to help preserve endangered species around the world.
 Please be advised: T.I.G.E.R.S / Preservation Station is subject to the elements and may close during inclement weather.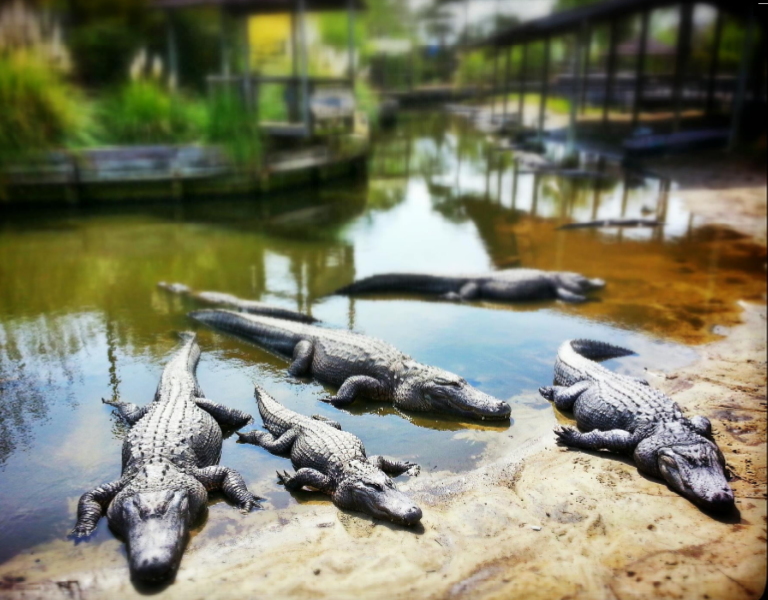 Experience family friendly fun as you come face to face with a plethora of wild animals at Alligator Adventure.  Located adjacent to Barefoot Landing in North Myrtle Beach, Alligator Adventure is one of the largest facilities for reptile life in the world! As the name suggests, Alligator Adventures offers one of the most impressive assortments of alligators and crocodiles in the world, including a rare collection of albino alligators and Utan-the World's Largest Crocodile. In addition to gigantic reptiles, Alligator Adventures is also home to a variety of other wild animals, including hyenas, kolas, gray wolves, rare snakes, kangaroos, turtles and various species of birds.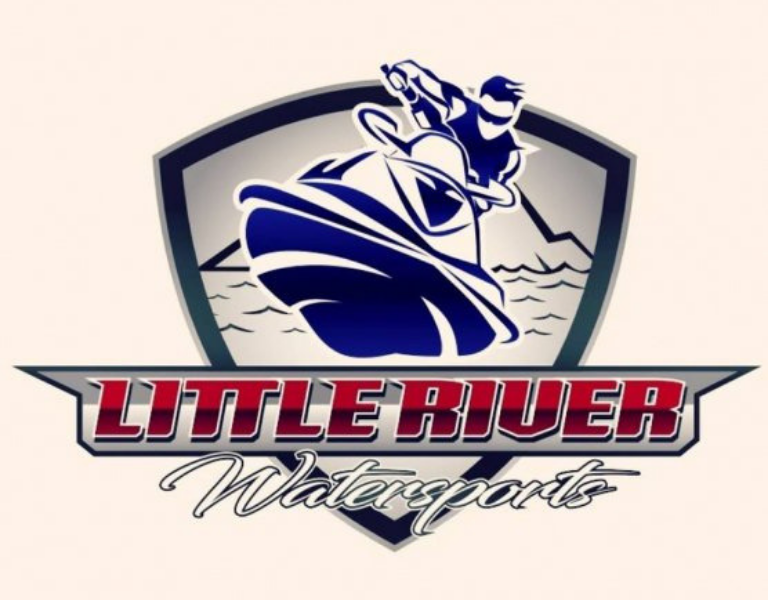 Race pods of dolphins in their natural habitat on a scenic jet-ski tour with Little River Watersports. Little River Watersports is a locally owned business that features jet ski tours of the Intracoastal Waterway and the South Carolina coastline. a half-hour, hour or two-hour guided tour. Animal lovers will adore the thrilling 2-hour dolphin sightseeing tour. You must be 18 years or older with valid driver's license to rent and or carry passengers. You must be 16 years or older with valid ID to ride alone, accompanied by an adult. All jet skis can seat 3 passengers, with a 375 lb limit.
Whether your eight or eighty, we guarantee that you will have a wild time on your Grand Strand getaway. If your ready to meet the animals of the Grand Strand for yourself, then book your stay today in a luxurious condo or beach home by Elliott Beach Rentals.
We'll "sea" you soon.