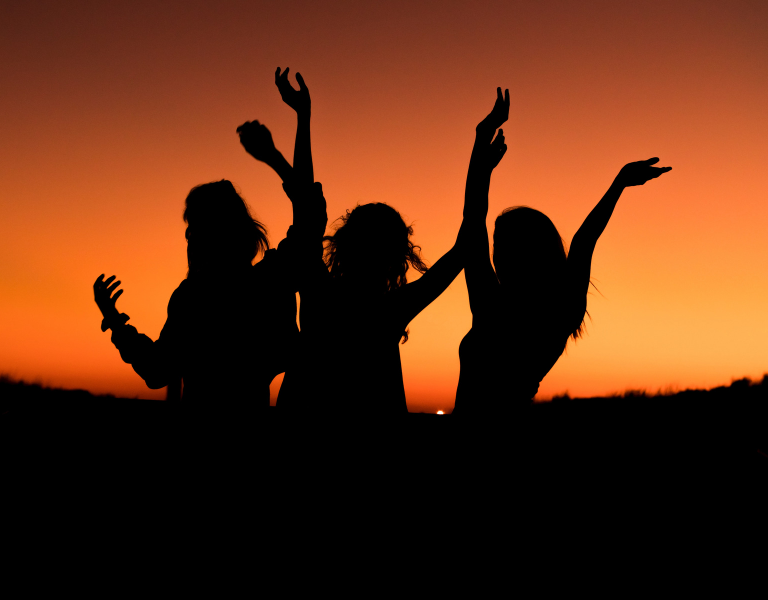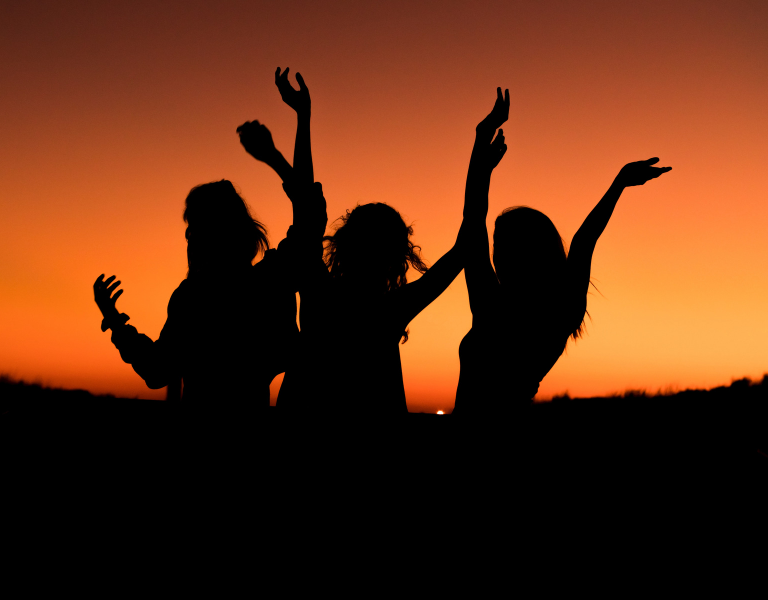 Ladies, throw on your best dresses and leave the menfolk at home: September 22nd is National Girls' Night! On this most feminine of festive evenings, women across the country come together for an evening filled with good food, good drinks, and great times with their best gal pals.
With an endless array of thrilling attractions, boutique shopping, gourmet dining, and unbeatable nightlife, the Grand Strand is the perfect setting for the ultimate Girls' Night Out! Whether you are looking to celebrate that certain bride to be, or you're just looking to reconnect after months of isolation, here are a few of our favorite activities for your next Girls' Night!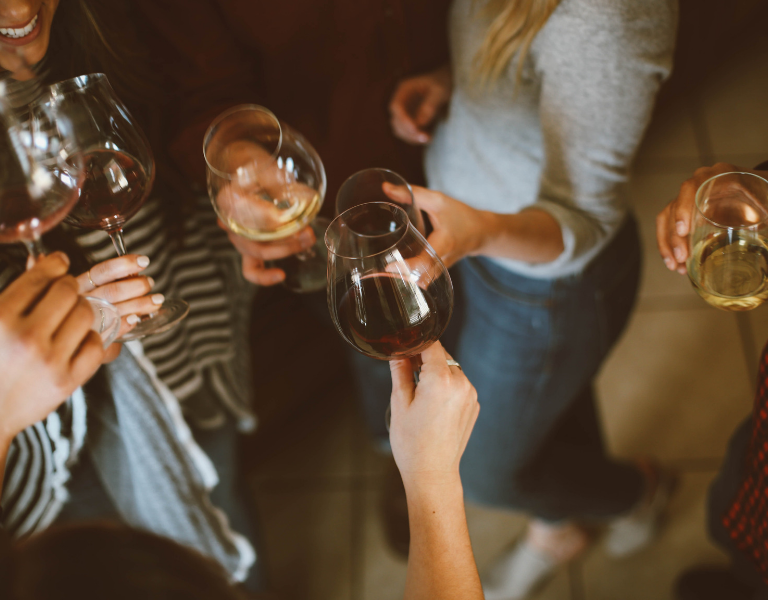 Wine
It can hardly be called an ultimate girls' night without a little wine. Whether you're crazy for cab or a champion for chardonnay, the Grand Strand is awash in restaurants, bars, and wineries that any true wine lover would adore.
Among the most popular wineries on the Grand Strand is the ever-charming Duplin Winery at Barefoot Landing. Established in North Carolina in 1976, the Duplin Winery is the oldest and largest winery in the American South. Visitors can enjoy sampling over 40 different varieties of locally sourced muscadine wine in a fun, laid back atmosphere. Whether you're taking a tour of their facility, enjoying a tasting with your gal pals, or simply sitting on the porch and listening to live music, the Duplin Winery is the perfect way to start any girls' night.
Of course, if you are looking to get in touch with your creative side during your wine session, then be sure to check out the Board and Brush Creative Studio. The Board and Brush Studios will allow you to create personalized wood signs based on over 400 different designs while enjoying a drink and socializing with friends and family in a fun, energetic atmosphere.
Wine not your drink of choice? No worries—the Grand Strand is also home to many trendy lounges and unbeatable beer joints. The Grand Strand has something for everyone!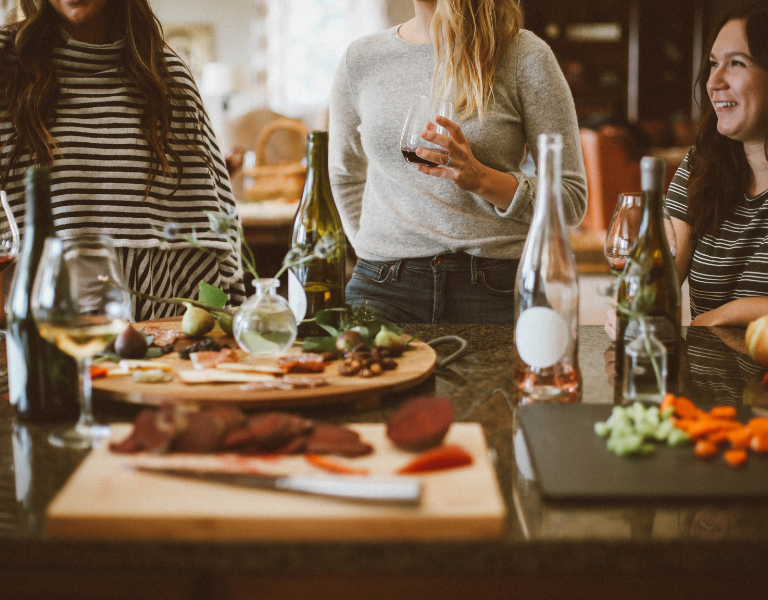 Dine
Now that you have wined, it's time to dine!
With everything from homemade Italian–we recommend Benito's Brick Oven Pizza & Pasta–to incredible ice cream parlors—you've got to try Melt on Main Street—and fresh-caught seafood—WAY too many great options for us to recommend just one—the Grand Strand has something to satisfy even the pickiest of eaters in your group.
However, if you're looking spice up your girls' night's culinary offering, then stop by Taco Mundo Cantina Y Kitchen at Barefoot Landing. Nestled along the tranquil banks of the Intracoastal waterway, Taco Mundo Cantina Y Kitchen blends classic Mexican cuisine with a little South Carolina twist. Bedecked in beautiful and authentic Mexican décor, Taco Mundo Cantina Y Kitchen is as much a treat for the eye as it is for the stomach—and that is saying a lot. With tasty tacos, fajitas, rice bowls, burritos, and craft made cocktails; we guarantee that Taco Mundo will leave your entire party satisfied.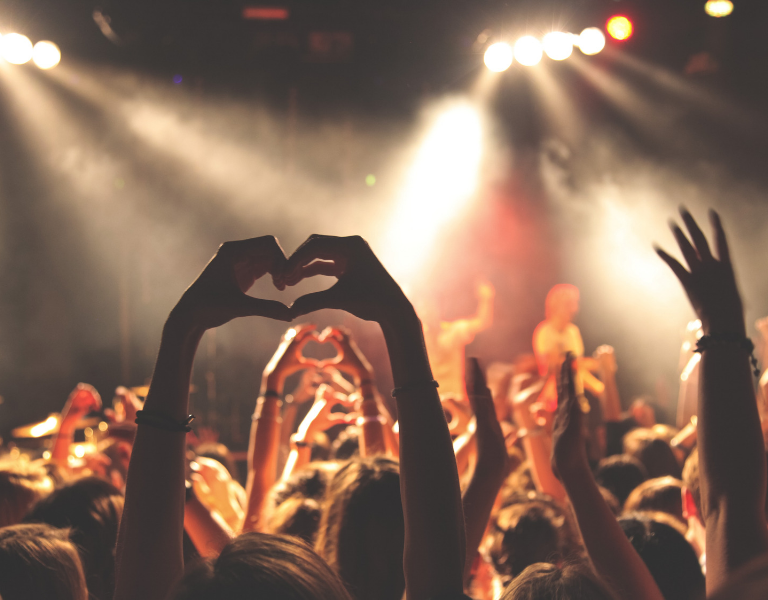 Shake Ya Grove Thang
Now that you and your girls have had a modicum of food, and more than a modicum of wine, the time has come to show off your moves. Fortunately, the Grand Strand has you covered.
Whether you are a honkey tonk girl looking to strut her stuff to some of country's greatest hits—check out The Bowery—or your just looking to dance the night away just steps from the beach—Ocean Annie's Beach Bar at Sands Ocean Club is the place for you—the Grand Strand is a dancer's paradise.
However, for those of you looking for a uniquely Grand Strand dance experience, be sure to visit one of the area's many Shag clubs. A direct descendant of the Jitterbug, the Carolina Shag is a swing style dance that originated in North Myrtle Beach during the 30s and 40s.
While there are many clubs that specialize in this iconic dance, one of the best places is the OD Arcade and Pavilion. Situated across the street from the Grand Strand's 60-mile stretch of beach, OD Arcade and Lounge has been a favorite nightlife spot for visitors and locals alike for generations. Every night, the enormous dance floor at OD Arcade and Lounge comes alive as dancers of all ages and skill levels strut their stuff and show off their best shag moves. Whether you are a novice or a life-long shagger, a good time will be had by all at the OD Arcade and Pavilion.
Want to Turn Your Girls' Night into a Girlfriends' Getaway?
Want to spend more than just a night with your gal pals? Then book your stay in an opulent oceanfront condo or a breathtaking beach home with Elliott Beach Rentals today!
For over 50 years, Elliott Beach Rentals has proudly been providing impeccable accommodations for countless visitors to the Grand Strand. With hundreds of rental properties–each boasting an endless array of comfortable accommodations and amenities to meet all needs—we guarantee that we have the perfect rental for you and your vacation crew. Give us a call at 888-669-7853 or visit our website today!
We'll Sea You Soon!