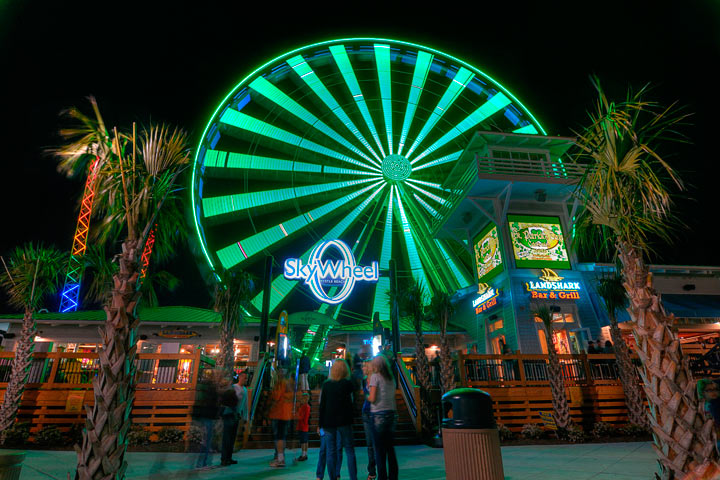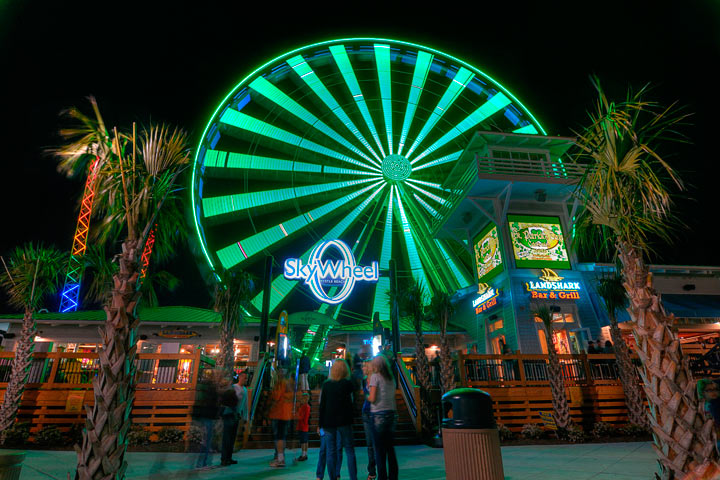 Spring is fast approaching and we are getting excited for all of the upcoming events around town. We've put together a list of some of our favorites to share with you. There is always something to do in Myrtle Beach!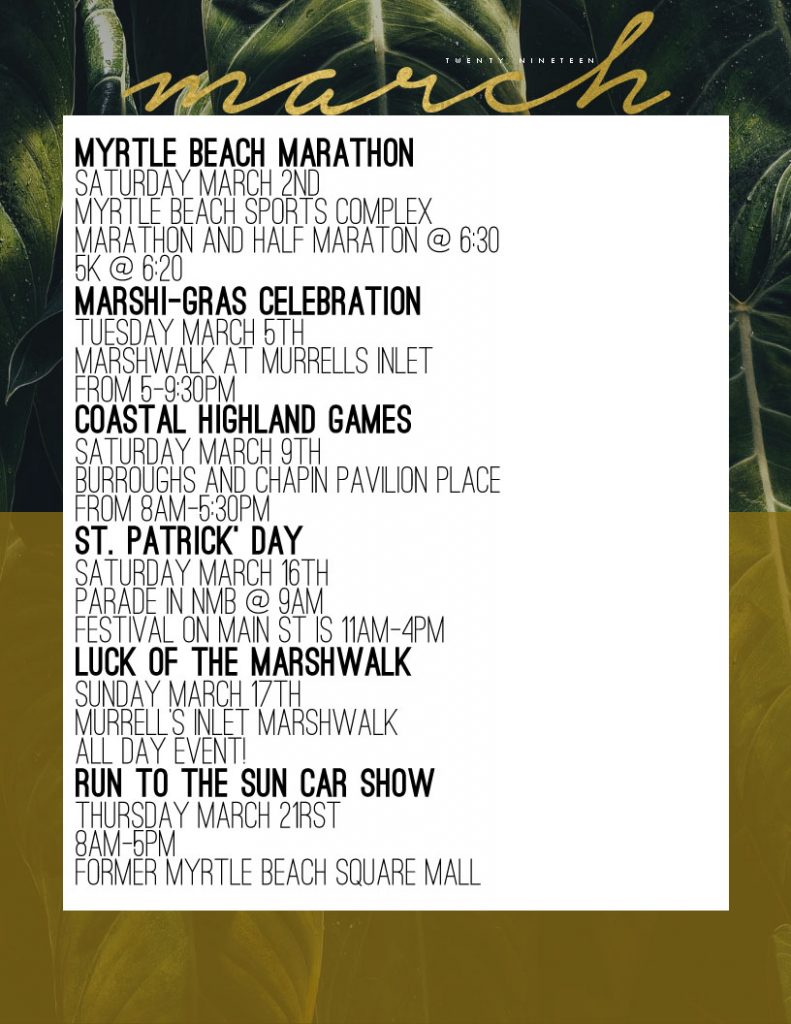 In addition to the Myrtle Beach Marathon, Marshi-Gras Celebration, Coastal Highland Games, North Myrtle Beach St. Patrick's Day Festival, Luck of the Marshwalk, and Run to the Sun Car Show held this March. We have these other great events to look forward to in April and May:
4/5-4/7 Jeep Jam
4/13 Marshwalk Masters
4/15 Monday After the Masters
4/20 Surfside Beach & North Myrtle Beach Easter Egg Hunt
4/21 Easter (Sunrise Services Around Town)
4/25-5/4 SOS Spring Safari
4/26-4/28 Food Truck Festival
5/4 Rivertown Music & Craft Beer Festival
5/10-5/19 Harley Bike Week
5/11 Mayfest on Main
5/12 Mothers' Day
5/18-5/19 Little River Blue Crab Festival
5/24 Atlantic Beach Bike Week
5/27 Memorial Day
5/31-6/1 Corvettes at the Beach Car Show
6/6-6/10 Coastal Country Music Festival
We'll have more details in the coming weeks to share with you about these events.
We also have some great lists on Dining and Shopping to help you plan your trip. What we love about our area is that no matter how often you visit there is always a new store to experience or restaurant to try.

Looking for Spring accommodations deals? Head over to our Specials page for rates from $37 per night! We have daily specials for the Spring or you can take advantage of our discounted weekly rentals. Choose from hundreds of beach houses or condos both in downtown Myrtle Beach or in North Myrtle Beach.