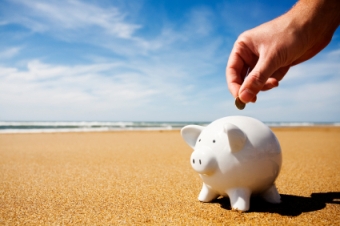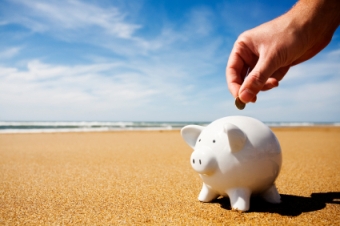 Family vacations provide a great time to bond with your kids and make some great memories. Myrtle Beach is known for our beautiful and family friendly beaches and tons of  kid friendly attractions. Myrtle Beach vacations with children, especially young children can be tricky and we know that finding accommodations that meet the requirements of the entire family can seen daunting. We've put together a list of some of the best Myrtle Beach Family Friendly Resorts that are sure to please. We promise that your kids will never get bored at these great Myrtle Beach Resorts:
North Beach Plantation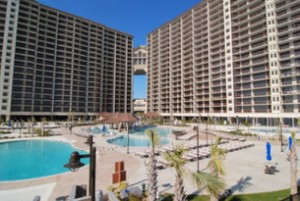 Features an ocean front water park, water fountains, numerous swimming pools, private cabanas and a lazy river. Close to Barefoot Landing but there's so much to do here that you may never leave the resort.
 Holiday Inn Myrtle Beach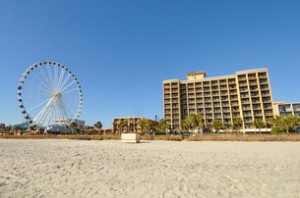 Located directly across the street from Myrtle Beach Family Kingdom and right beside Family Kingdom's oceanfront water park. Perfect location, great amenities and great rates.
 Horizon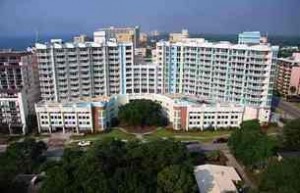 Features lazy river, hot tubs, and indoor and outdoor swimming pools as well as rooftop sun deck and fitness center.
Ocean Dunes
This resort is a second-row high-rise tower that features a number of welcoming on-site facilities. The pool deck is inviting as it features a sparkling blue swimming pool. Easy access to the beach and three towers to satisfy your needs.