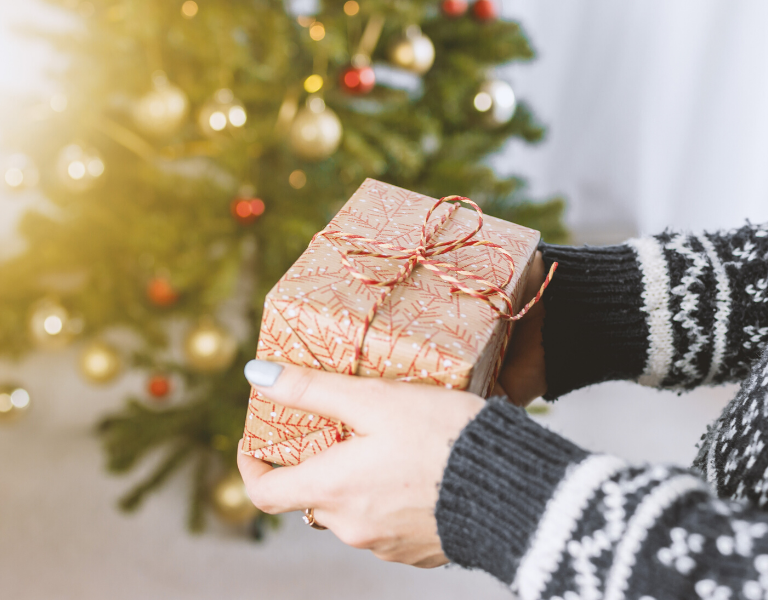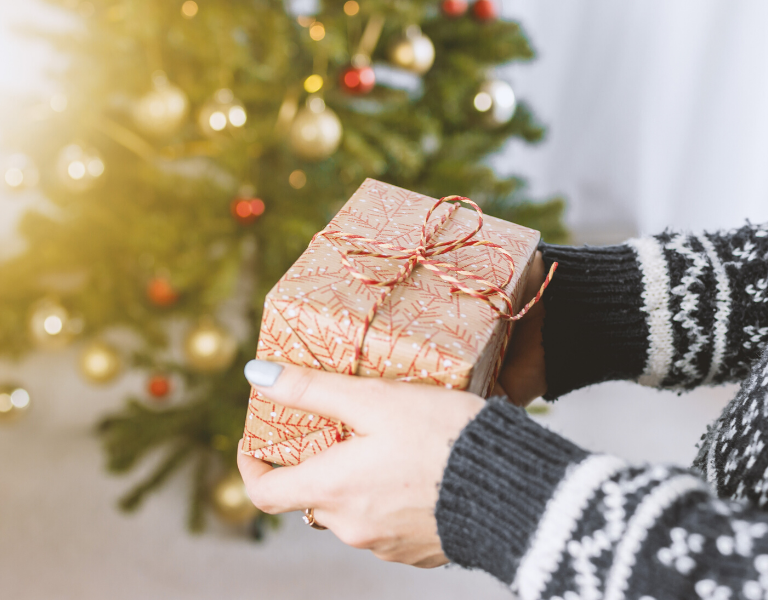 The holiday season has officially begun, and Elliott Realty is giving you your gifts early!
Whether you're shopping for that special someone in your life or simply looking to treat yourself a little, nothing will put you into the spirit faster than one of our custom vacation packages. Running from October to March, Elliott Realty offers five unique vacation packages—each including accommodations in any of our opulent rental properties and admission to many of the Grand Strand's most popular attractions. Whether you're looking for the ultimate family vacation or the romantic getaway of your dreams, our winter vacation packages are the easiest way to get the most out of your stay on the Grand Strand.
In this blog, we will be unpacking our festive Dinner and a Show Holiday Package.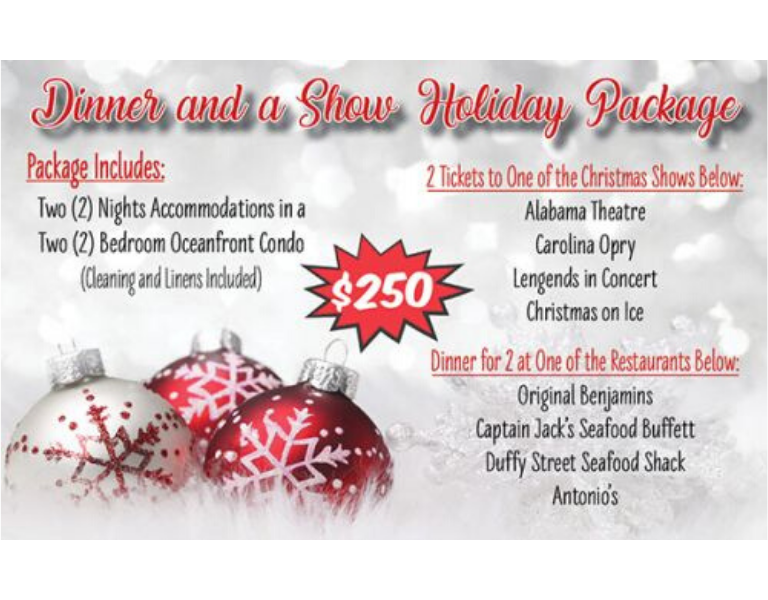 Package Details
From variety shows to country classics, and from impersonators to pirates, the Grand Strand's various theaters have a show for everyone! Starting November 1st, however, these live performances take on an extra special layer of Christmas magic. Experience this magic for yourself when you book the Dinner and a Show Holiday Package.
The Dinner and a Show Holiday Package includes a two-night stay in a two-bedroom oceanfront condo, as well as two tickets to one of the Grand Strand's various holiday shows for the low price of $250. This festive package also includes complimentary cleaning and linen service as well as a complimentary dinner for two at one of four popular Grand Strand restaurants: Original Benjamins Seafood Buffett, Captain Jack's Seafood Buffett, Duffy Street Seafood Shack, and Antonio's Restaurant and Bar!
No matter who you vacation with, the Dinner and a Show Holiday Package is guaranteed to put everyone in the holiday spirit.
Book Your Package Today
So, are you dreaming of a white-sand Christmas? Then call us today at 888-669-7853 to speak with one of our highly trained, professional vacation specialists!
We'll sea you soon!