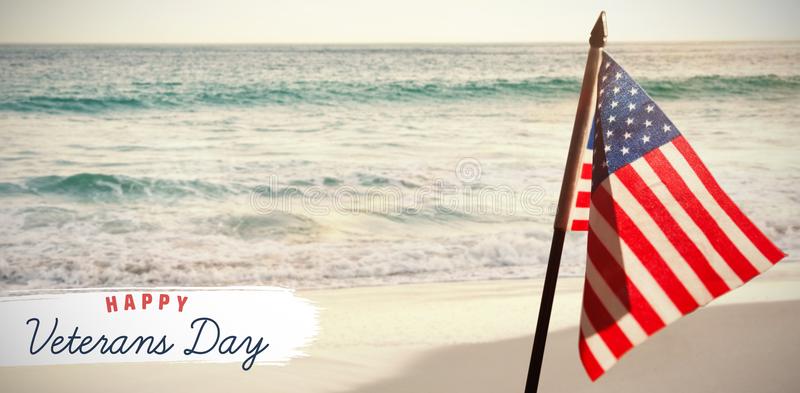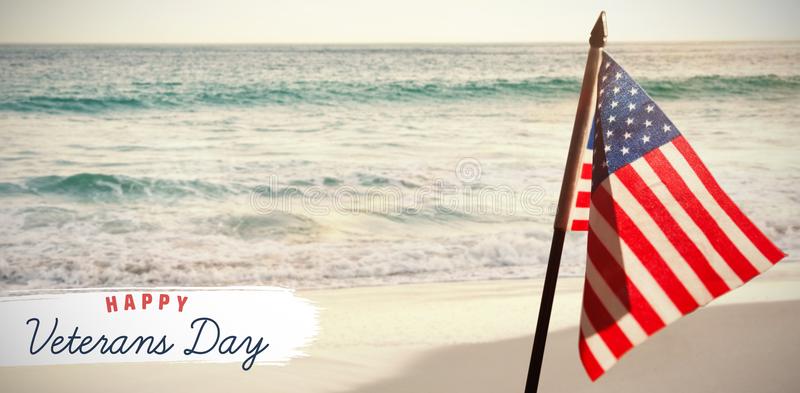 Veteran's Day is tomorrow, Thursday, Nov. 11, 2021. There are several events happening along the Grand Strand to honor those that have served in the United States Armed Forces. Elliott Beach Rentals is thankful to our veterans!
Myrtle Beach
The City of Myrtle Beach is hosting its annual Veterans Day Ceremony at 11am on Thursday, Nov. 11, 2021 at the Myrtle Beach Convention Center. The ceremony will take place in ballrooms D and E. Parking is free for the event. This year the guest speaker is Colonel Elizabeth Litvin who is retired from the US Army. The Festive Brass band will be providing patriotic music for the event. There will be a Missing Man Table set up and a wreath presentation as well. A Missing Man table is set up to remember those who lost their lives while in service as well as those who are serving and separated from their families. The event is sponsored by the City of Myrtle Beach as well as the Military Appreciation Committee.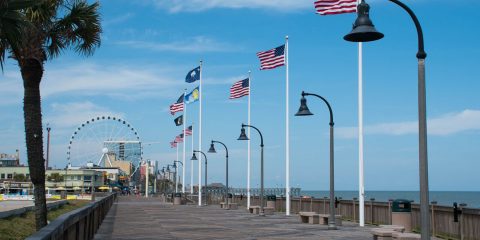 North Myrtle Beach
North Myrtle Beach is having a Veterans Day service at Veterans Plaza at the North Myrtle Beach Park & Sports Complex. The event begins at 11am. The program includes posting of the colors by the American Legion Honor Guard, the National Anthem, and an opening prayer. The guest speaker is Chief Master Sergeant Christopher N. Vandenberg. Vandenberg served in the Air Force from April 1984 to June 2011. His career took him across every state and over a dozen countries. Vandenberg was in charge of policy and legislative initiatives and a non-commissioned officer in charge of war planning during Operations Desert Shield and Desert Storm. The program will close with a flag ceremony, 21-gun salute, a closing prayer, and Taps. VFW 10804 and The American Legion Post 186 are hosting and VFW 10804 will be posting service flags for each branch of the military.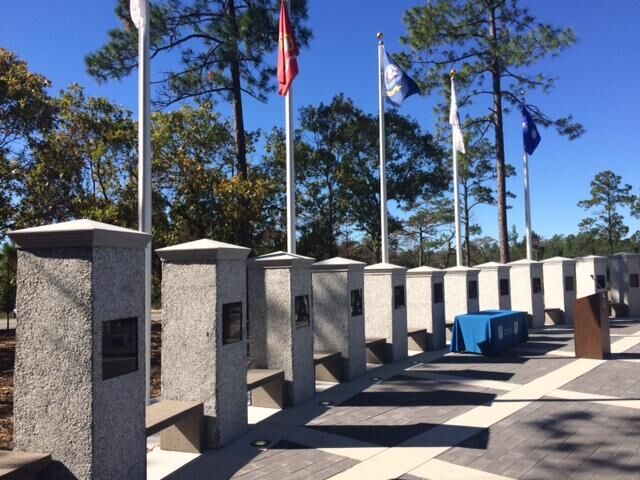 Military Memorials in Myrtle Beach
Warbird Park, Farrow Parkway in The Market Common, Myrtle Beach
Park features authentic military aircraft and historic markers with details about the former Myrtle Beach Air Force Base along with a Wall of Service honoring those who served at the base.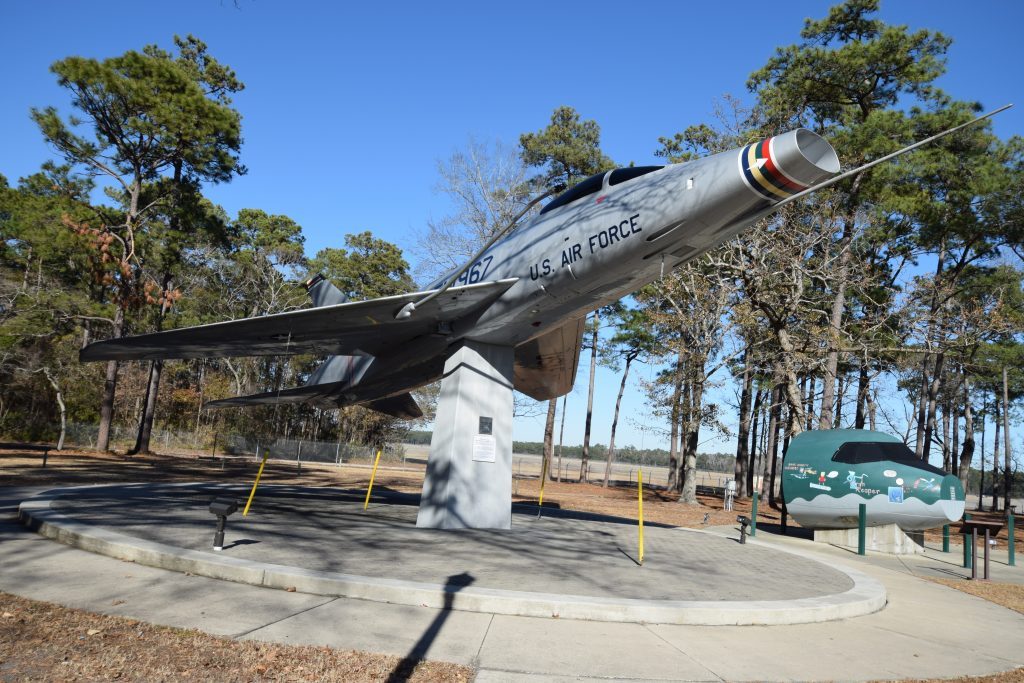 Hall of Heroes, Sands Ocean Club, 9550 Shore Drive, Myrtle Beach
Sands Resorts' Hall of Heroes is a patriotic display that honors veterans of conflicts from the American Revolution to modern wars. It features a replica of the Vietnam Veterans Memorial Wall in Washington, SC, along with other memorabilia.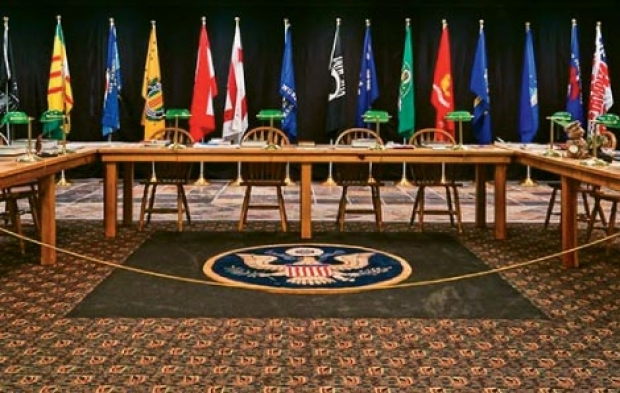 Veterans Day Deals
Area and national businesses are offering discounts and specials for veterans and those in active military duty. Below is a list of businesses in the Myrtle Beach area with such offerings. You are encouraged to call before going to the business to make sure there have been no changes. Also, check out the veteran-owned businesses in Myrtle Beach, SC and the surrounding area.
Restaurants:
Applebee's: A free meal from a select menu
Bob Evans: Choose from a special menu and receive a free meal.
Bonefish Grill: 10% off meal
Buffalo Wild Wings: Free order of 10 boneless wings and frieds
California Dreaming and Carolina Roadhouse: 50% off any entree from the regular menu
Chili's: Free entrée from a select menu
Dunkin' Doughnuts: free doughnut of choice
Golden Corral: A free meal (After 5pm and includes National Guard and Reserves)
Logan's Roadhouse: Free dine-in meal from the American Roadhouse menu (3pm-6pm)
Outback Steakhouse: Free Bloomin' Onion and Coke product
Red Lobster: Dine-in guests can order a free appetizer or dessert
Starbucks: A free 12 oz. coffee (also includes military spouses)
Texas Roadhouse: Complimentary dinner voucher
Wendy's: Free small breakfast combo (6:30am-10:30am)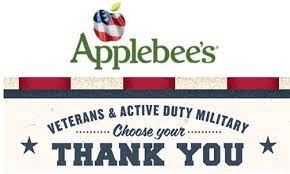 Businesses:
AutoworX Hand Car Wash & Detail Center: Clean WorX Package at no cost
Great Clips: Free haircuts
National Parks: Free admission. Myrtle Beach State Park is participating.
Office Depot & Office Max: 25% off qualifying purchases Nov. 11th-13th
Target: 10% Discount