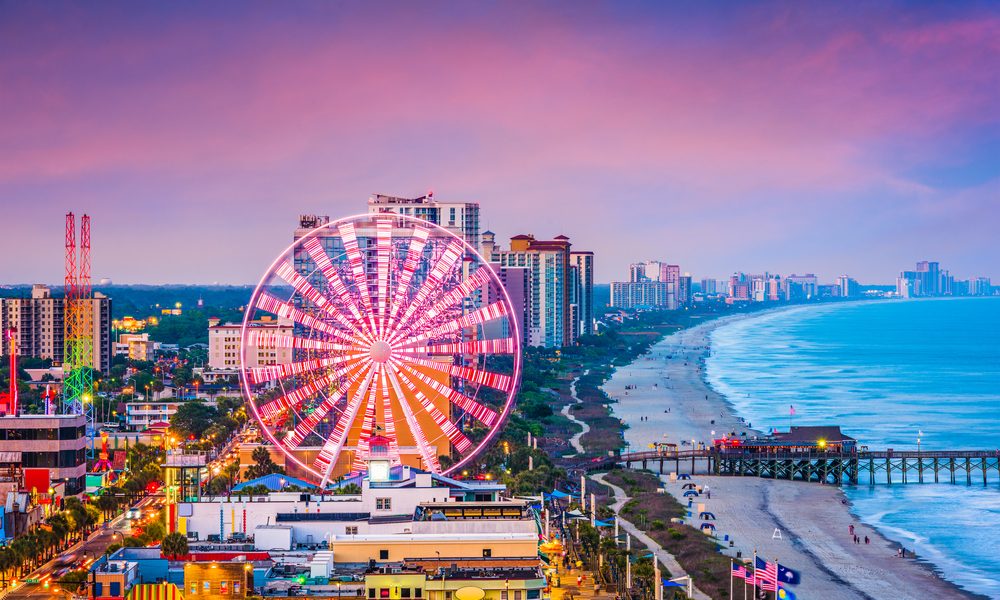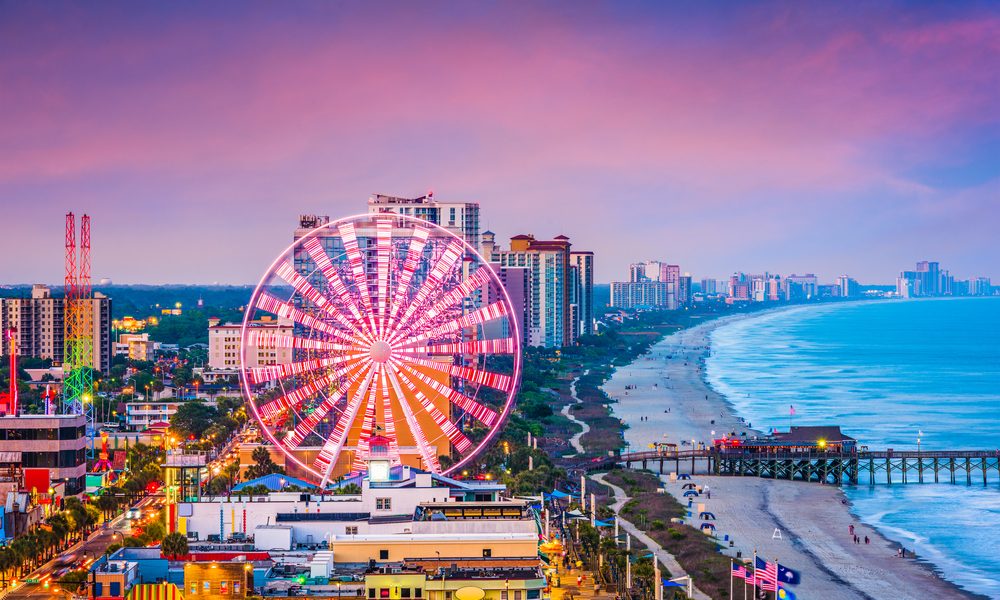 Last week I wrote about how to spend a day in North Myrtle Beach. Elliott Realty has properties in Myrtle Beach too! We took some time to explore Myrtle Beach and want to share with you some places to eat, places to shop, and things to do. The list includes places for families and also activities for smaller groups. You may even discover some things you want to do by yourself and get that much-needed alone time that people crave on vacation. As always, we hope this helps you plan your Myrtle Beach vacation, hassle-free!
Croissants Bistro & Bakery
Croissants Bistro & Bakery is a popular eatery in Myrtle Beach and is perfect for the whole family! This restaurant was established in 1995. They serve breakfast, lunch, and brunch. The coffee beans are roasted in-house. Order a classic cup of coffee or try one of their seasonal flavors. There are three fall flavors that will warm you right up-the pumpkin pie latte, hot cocoa cappuccino, and the sweater weather latte. There is breakfast food for every palate. Order anything from omelets to pancakes. Lunch includes a variety of soups, sandwiches, and salads. The desserts will bring out the child in anyone. Indulge in red velvet cake or a classic chocolate chip cookie. Kids will love the pastel colors of the macarons. Check out their menu on the website, where you can even make an order to go. Plan to visit Croissants Bistro & Bakery!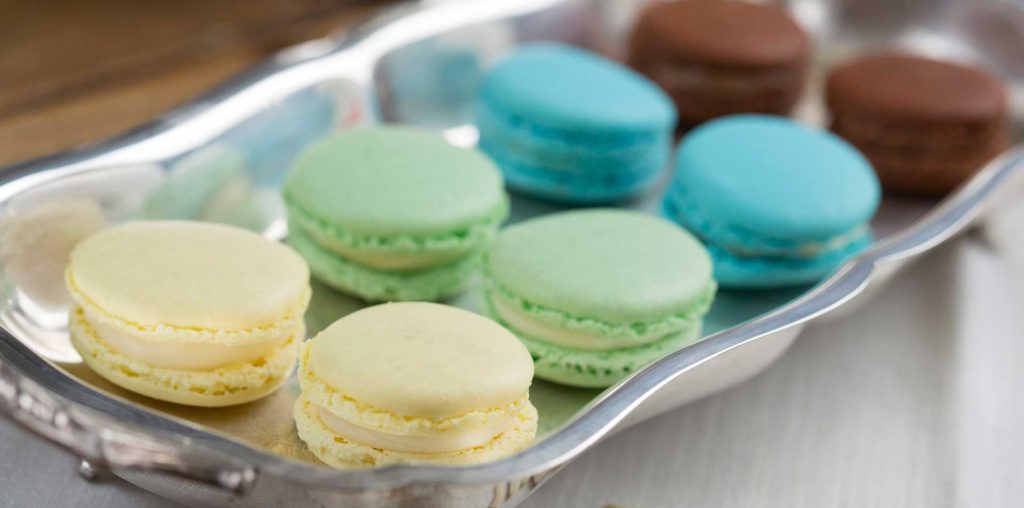 Myrtle Beach Boardwalk
The Myrtle Beach Boardwalk is the best oceanfront, one-stop destination for shopping, dining, and playing. Visit the Gay Dolphin Gift Cove, which has been around since 1946. Find the perfect souvenirs for all the loved ones that couldn't come on vacation with you. The kids will love visiting the Gay Dolphin Arcade. Play a game of skeeball and bring out your inner competitor.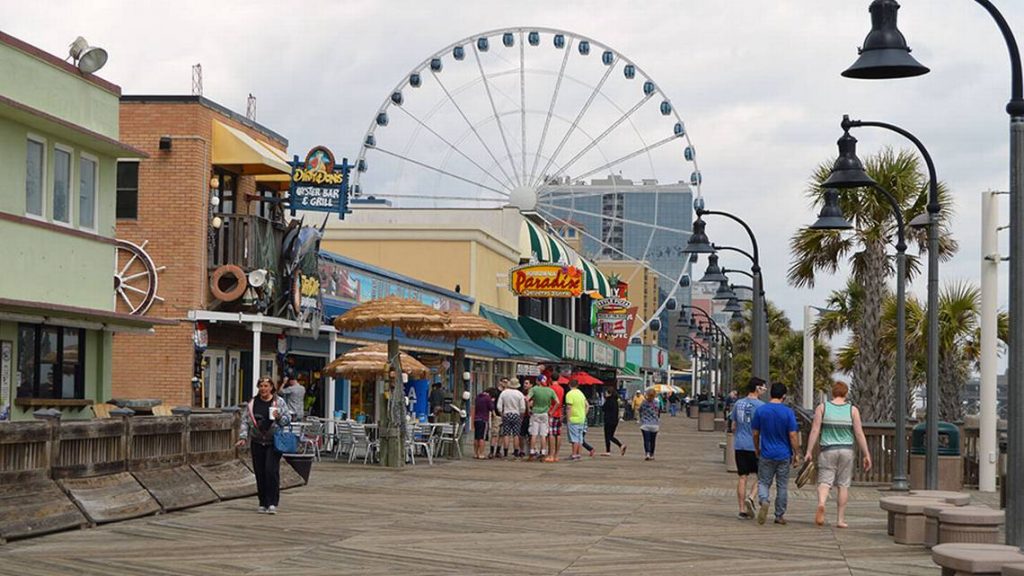 Take a romantic ride on the Skywheel, which sits 200 feet above sea level. What is better than taking in the majesty of the Atlantic Ocean together? Each gondola is fully enclosed and climate-controlled. Enjoy this colorful attraction no matter what time of year! Adrenaline junkies may want to visit Zipline Adventure. Soar over Myrtle Beach at 600 feet in the air. There is a ride for everyone at the Myrtle Beach Boardwalk.
Time to Eat
If you're hungry for lunch, try a classic like Peaches Corner. Peaches Corner has been serving up burgers, hot dogs, and other favorite treats since 1937. Try a southern appetizer such as fried pickles or hushpuppies. Sit and enjoy the ocean view at Peaches Corner. They even serve ice-cold beer if you feel like having a day drink. There are so many other choices. Visit the list of restaurants at the Myrtle Beach Boardwalk and discover a new favorite place to eat!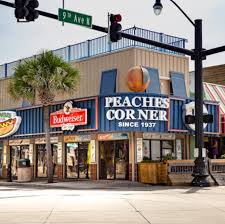 Broadway at the Beach
Broadway at the Beach is a great place to spend an afternoon. You may find yourself still there into the night. Nightlife comes alive at Broadway at the Beach. There is something for everyone at this one-stop destination. Explore a variety of shops and find familiar brands as well as specialty shops. Flip Flop Shops is where you need to go for a new pair of flip flops for walking on the beach. Find a new piece of jewelry to remind you of your Myrtle Beach vacation at "A Silver Shack." There really are too many shops to mention. Visit the website for a full list of shops to help plan your day at Broadway at the Beach.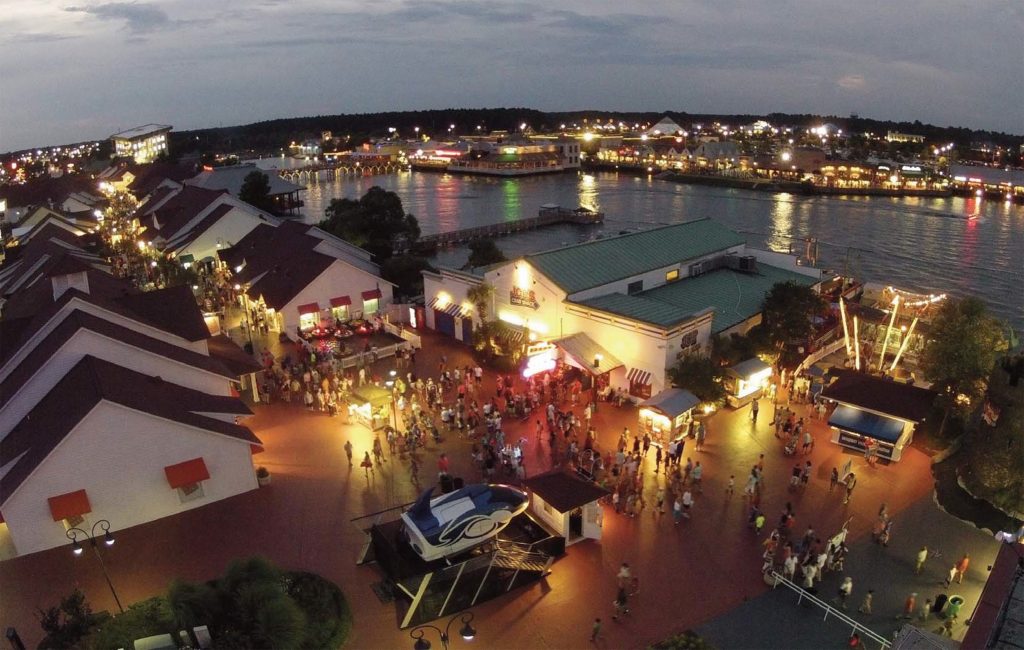 Play Time
The Ripley's Aquarium is a great place to go with the family or even on a date. Get up close and personal with sea life. You will get to pet stingrays and horseshoe crabs. Maybe go on the glass bottom boat experience. You get to experience the shark tank in a way like no other. You'll see sea turtles and different kinds of sharks, including tiger sharks and nurse sharks. Truly learn what life is like under the sea when you visit Ripley's Aquarium!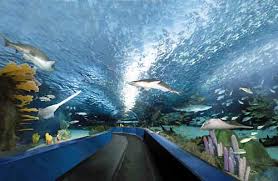 Night Life
Broadway at the Beach is the place to go for nightlife. Feel like kicking back and watching the game? Visit Wet Willie's and watch the game on the 2,000 square foot outdoor patio. They will blend up the daiquiri of your choice. With 20 flavors to choose from, you will find the flavor to satisfy your taste buds.

Senor Frogs is the place to go if you feel like dancing the night away. There is always music whether it's a live band on the outdoor patio or a DJ inside the restaurant. You might find yourself part of a conga line. Dance and dine at this location. Whether you just want to sit and relax or dance there is a place for you at Broadway at the Beach.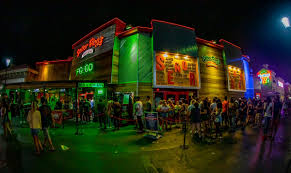 Stay with Elliott
Myrtle Beach Vacation Rentals is a division of Elliott Realty, which has been providing accommodations for visitors of the Grand Strand for over 50 years. We are confident you will find the perfect property for your next Myrtle Beach getaway. Visit our website today or give us a call! Our vacation specialists are ready to help you plan your perfect beach vacation!