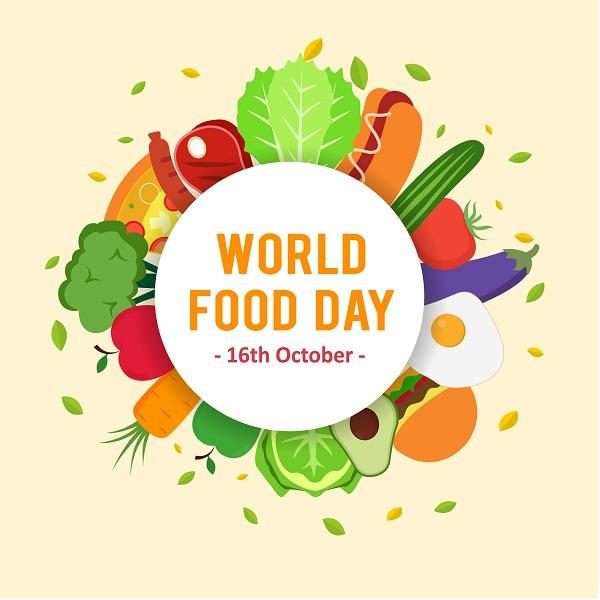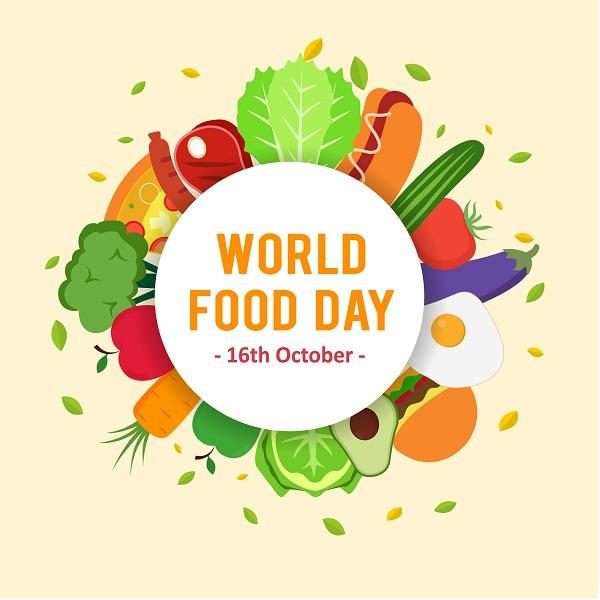 Tomorrow (Oct.16th) is World Food Day and let me tell you, the Myrtle Beach area is a perfect place to celebrate! When you go out to eat in Myrtle Beach, SC you can guarantee you will be served with a smile and hospitality. With over 1500 restaurants along the Grand Strand, you will be able to find whatever food you are craving. From Japanese and Mexican, to seafood and desserts, there is plenty of variety. Myrtle Beach is a melting pot of culinary goodness and flavors from many parts of the world can be found right here. There are multiple opportunities this weekend to celebrate food, which is something everybody loves. Food makes us all feel good and comforts us in a way that nothing else can. There are festivals taking place celebrating flavors from Greece and Germany. There is also a festival centered around a traditional southern favorite here in South Carolina, chicken bog. Check out one of these festivals while you're vacationing. You may just discover a new favorite food.
Oktoberfest
Oktoberfest is in full swing in Myrtle Beach. Traditionally celebrated in Germany, the celebration has migrated to the States. It is usually celebrated from September through early October. Oktoberfest is celebrated a little bit longer in the U.S. This weekend, celebrate Oktoberfest at Barefoot Landing on Friday, Oct. 15th and Saturday, Oct. 16th. Several restaurants are participating in the event and will have German-inspired menus. Not only will there be plenty of German food and drink but also live music. The Steubenville Tootlers Oompah band will be playing on Saturday from 2-6 pm. The festival will end with a bang with a fireworks show at 8 pm. You must purchase a wristband to participate in the festival. A portion of the proceeds from wristband sales will benefit our furry friends at the Humane Society of North Myrtle Beach.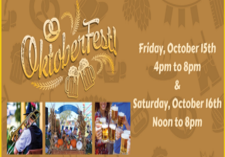 Myrtle Beach Greek Festival
This Greek festival is all about the food. One unique thing about the festival is that it has become a drive-thru festival. COVID-19 is a  primary concern so they made it a drive-thru event to make sure everyone stays healthy and safe. The festival is hosted by Saint John The Baptist Greek Church and is taking place from Oct.14th-Oct .16th (11am-7pm). There will be a variety of Greek food, from savory dishes to sweet treats. Indulge in moussaka, an eggplant casserole layered with ground beef and potatoes or choose from a lamb, beef, or chicken gyro. This Greek festival is known for its pastries, including baklava. Their website has a full menu and any other info you need to attend the event. You also have the option of ordering ahead and picking up. No need to spend time waiting in line. Come on out because they are looking forward to "welcoming all ya'll to their "Little Piece of Greece" right here in Myrtle Beach." Opa!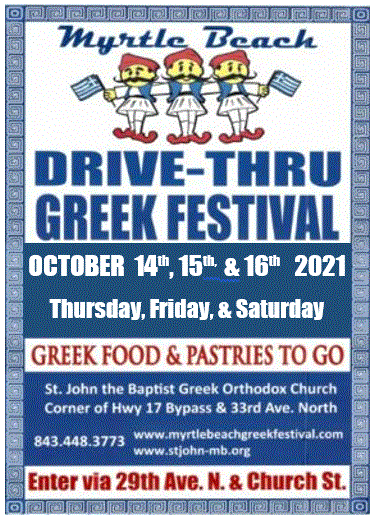 Loris Bog Off
Loris is a little town close to Myrtle Beach but they host this big event every year to show true southern hospitality. The Loris Bog Off is all about the chicken bog. This southern dish traditionally consists of chicken, rice, sausage, and spices. Many people tend to prepare the dish in their own way. One fun way to see how versatile this dish can be is to watch the chicken bog cooking contest. The contest started in 1980 and has become a tradition that can't be missed. There is so much to see other than the contest, including two stages of entertainment, a car show, and several arts and crafts vendors. There will be plenty of different food vendors too so you can indulge in a funnel cake or other festival foods. Chicken bog is definitely not the only food served at this festival. There is a free concert and fireworks show to wrap up the night. Visit the Loris Chamber of Commerce website for a full lineup of entertainment and events.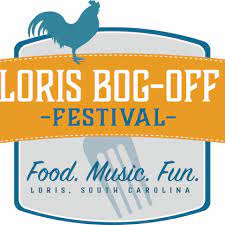 Be a Top Chef
One way to celebrate World Food Day is to cook up your own delicious dish. It is easy to prepare your favorite meals in a fully equipped kitchen at the beach. Elliott Beach Rentals has several condos and beach houses with beautiful kitchens that will make you feel like a top chef. Not to mention the amazing views of the Atlantic Ocean. Check out Elliott Beach Rentals today and find your perfect rental home for an unforgettable beach vacation!