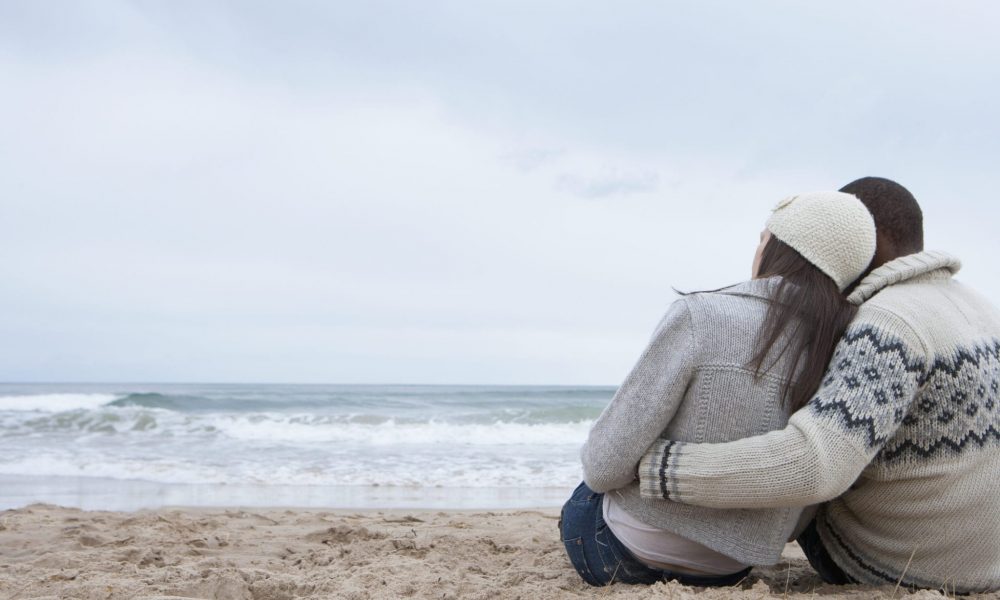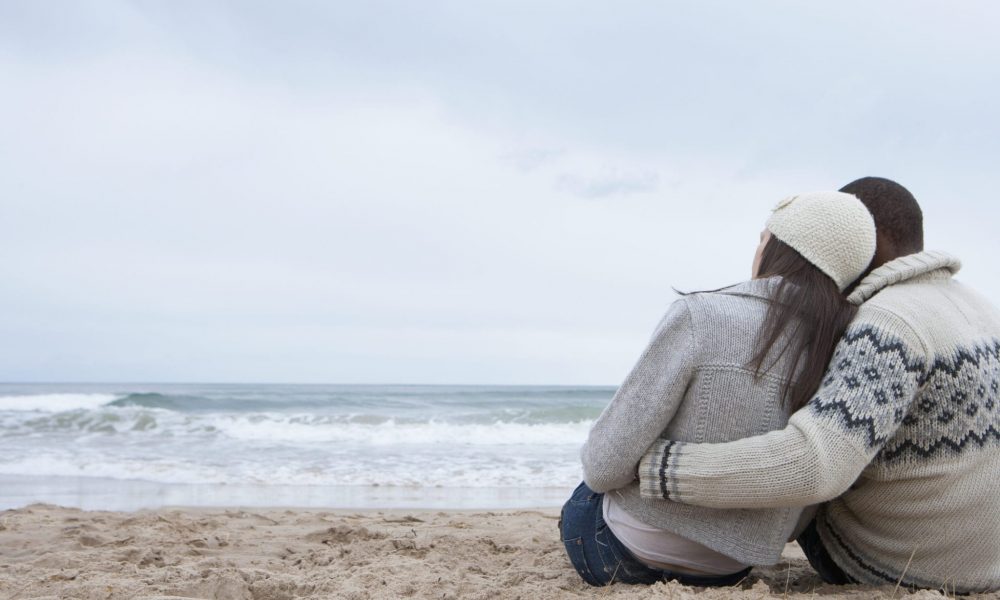 Wintertime in Myrtle Beach is a time to take advantage of smaller crowds and cheaper prices. Elliott Realty has rentals that are perfect for anything from family reunions to couple getaways and everything in between. We also offer amenities that will enhance your winter getaway, from indoor pools and hot tubs to fitness centers and restaurants. Below is a list of properties that provide indoor amenities that guarantee you will have a good time whether or not it's cold outside. They are also oceanfront and provide breathtaking views. Take a look and discover the perfect rental for your winter beach retreat!
North Myrtle Beach
Bahama Sands Luxury Condos Bahama Sands offers luxurious accommodations for larger groups and includes three-bedroom and multiple-bathroom condos. Amenities include an indoor and outdoor swimming pool, a lazy river, a kiddie pool, and complimentary WIFI. The pool is heated and ready for use! South Carolina has beautiful sunshine year-round and at Bahama Sands, you will find several sundecks set up for optimal sunbathing.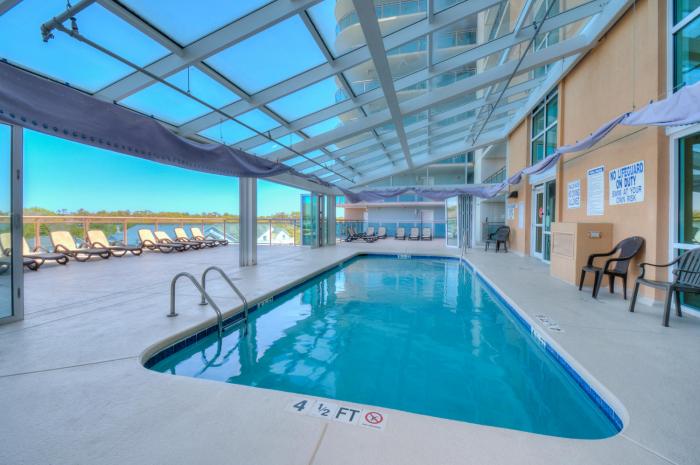 Mar Vista Grande The Mar Vista Grande has plenty to offer families, friends, and golf groups. Accommodations include three and four-bedroom condos with fully equipped kitchens. This oceanfront resort has an amazing view of the mighty Atlantic Ocean while palm trees sway in the ocean breeze. There are multiple indoor pools and hot tubs to enjoy during cooler weather and rainy days. There is also an onsite fitness center complete with flatscreen TVs to keep everyone entertained while they get their sweat on.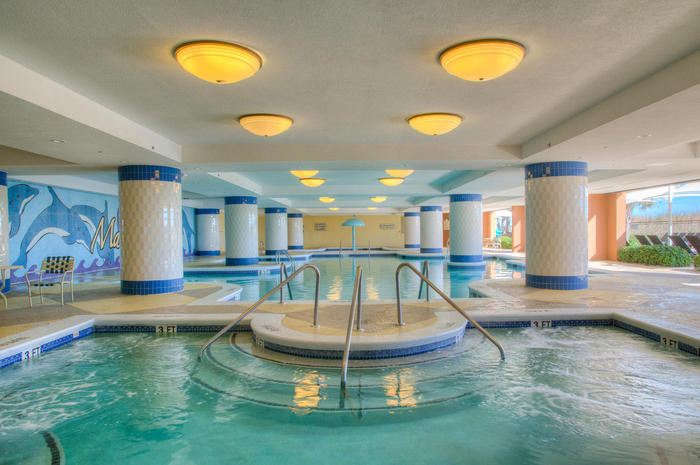 Bay Watch Resort Bay Watch Resort has three towers featuring condos that will accommodate a variety of vacations, from family getaways to business retreats. The condos feature full kitchens, private balconies, and WIFI. The indoor amenities are numerous including two indoor pools and an indoor lazy river. There is also a fitness center, sports bar, onsite restaurant, and convenience store. Winter does not slow down the fun at Bay Watch Resort!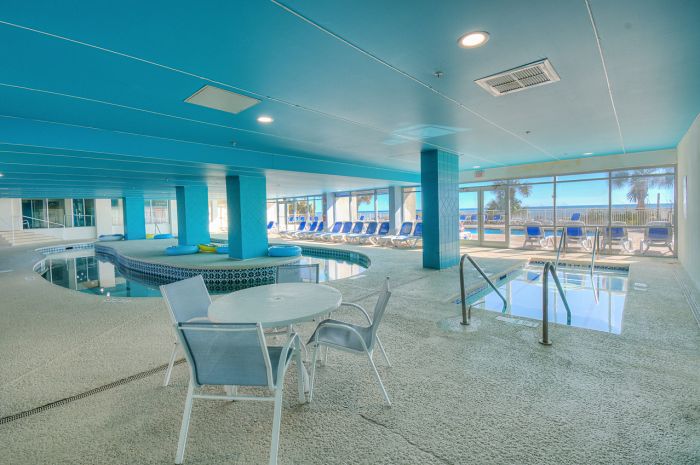 Myrtle Beach
Landmark Resort Families with small children will want to consider Landmark Resort while looking for Myrtle Beach accommodations. Several of the condos feature a fully equipped kitchen, sleeper sofas, and WIFI. The indoor pool area features a large, heated swimming pool and five indoor hot tubs. The kids will love playing at the indoor kiddie area complete with mushroom waterfalls while parents relax in one of the bubbly hot tubs. If the children tire of the pool (highly unlikely), there is also an onsite video arcade.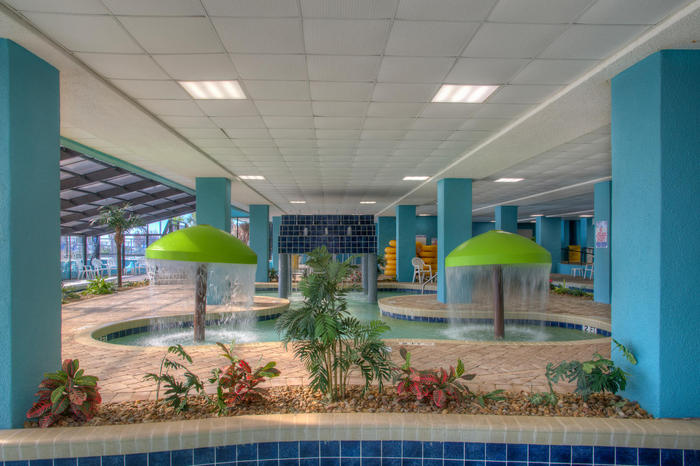 Dunes Village Dunes Village is a safe bet for families! The condos feature amenities such as private, oceanfront balconies and kitchens set up to prepare any kind of meal or snack. There are also several onsite amenities including an indoor waterpark complete with slides. Grab an inner tube and float on the indoor lazy river while the winter sunshine streams in through the glass ceiling. On sunny days, children will love playing at the oceanfront playground. Treat your family today to a stay at Dunes Village!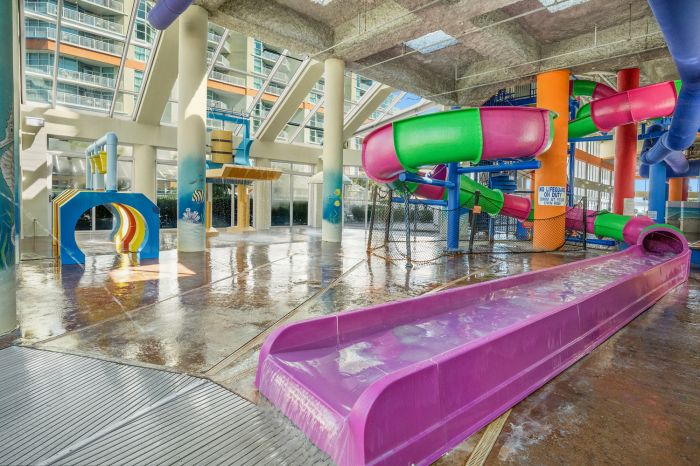 Paradise Resort At Paradise Resort, you will find everything you need to enjoy a beach vacation during cooler weather. There are one-bedroom and three-bedroom accommodations to choose from and each is complete with a fully equipped kitchen and WIFI. Indoor amenities include an indoor pool, hot tubs, and a lazy river. The onsite Sandals restaurant is open for breakfast, lunch, and dinner. Always call ahead to make sure they are open as the restaurant hours are subject to change.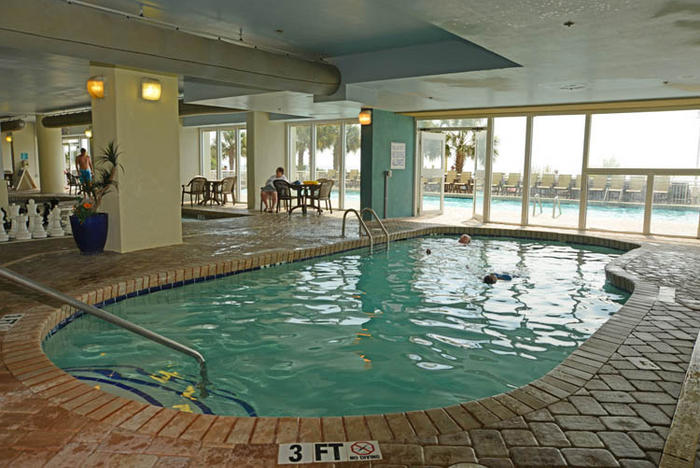 Call us or visit our website today to book your winter beach retreat!