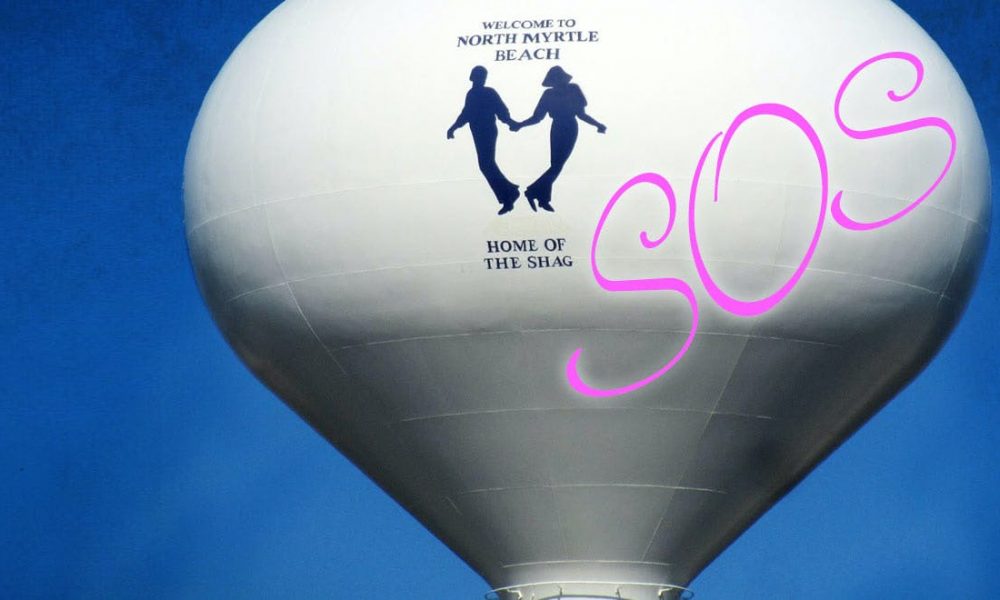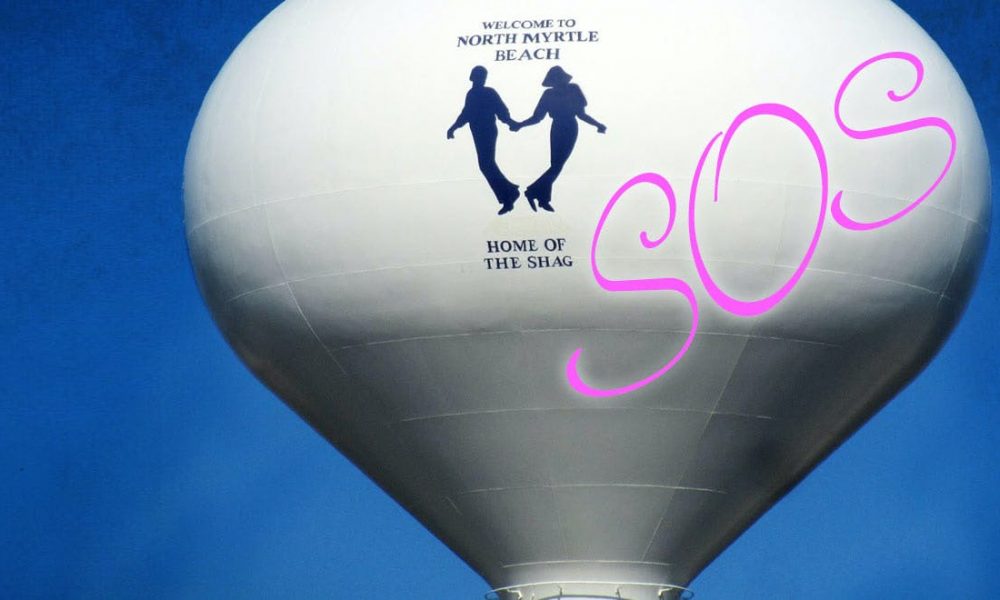 North Myrtle Beach is known not only known for its beautiful weather and beaches but also for being the home of the Shag Dance. Also known as the Carolina Shag, this dance is called "the swing dance of the South" and is a good dance for people of all ages. Every spring, North Myrtle Beach hosts the Society of Stranders (SOS) Spring Safari. This year, SOS Spring Safari is taking place from April 21st-May 1st. SOS Spring Safari is a way for people to welcome spring, celebrate, and have fun. Shag dancing, beach music, and more are all a part of SOS Spring Safari. Come celebrate spring in North Myrtle Beach in a way like no other!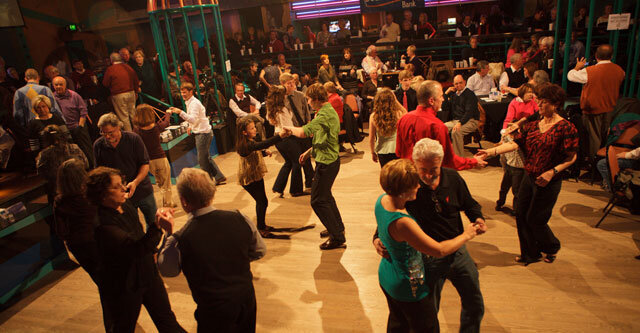 There are a number of local beach clubs that participate in SOS Spring Safari. Participating clubs are Duck's, Fat Harold's, Pirate's Cove, and the OD Lounge. Main Street of North Myrtle Beach will be alive with stranders. There will be shag dancing, tea parties, dance lessons, live music, and mingling. Spend time with old friends, make new ones, and learn some new dance moves. You may even get to see Shag dance veterans in action. Many people come back year after year to take part in this coveted tradition. Even if you have never shag danced before, you will be welcomed with open arms. The Carolina Shag dance came about in the 1930s, became popular in the 1940s, and will hopefully continue to be a beloved dance for years to come.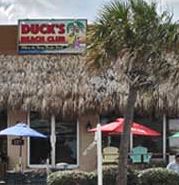 Duck's Beach Club in North Myrtle Beach will host live music throughout SOS Spring Safari. There is also a café located next door, Duck's Café, where you can grab dinner before dancing all night long. The club is typically open from 8pm-2am although hours are subject to change. There is an online calendar of events and it is filling up fast with entertainment for the big event. Feel free to visit the online calendar for updates and event changes.  
April 21st: CAT 5 Band April 24th: Holiday Band April 25th: Carolina Coast April 27th: Smokin Hot May 1st: Too Much Sylvia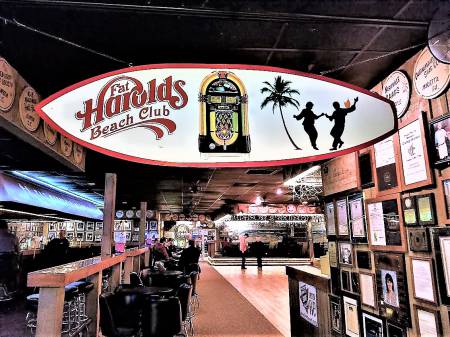 Fat Harold's is a place to eat, drink, and be merry. Grab a burger and cold drink at the grill and enjoy DJs and live music during the Spring Safari. The club will open every day at 11am except for Sunday, May 1st, when the open time is at 4pm. At Fat Harold's, there will be opportunities to attend shag dancing classes as well. Below is a listing of the different classes that will be offered during the spring celebration. You are not required to have a partner to attend class. Visit Fat Harold's website for more updates.
April 25th: Shag Lessons with Charlie and Jackie– Charlie and Jackie are 10 time Overall National Shag Champions. For $10, learn how to shag from the professionals. The Basic class is at 7pm and Intermediate at 8pm.
April 26th: Learn to Shag With Mandy– Mandy is hosting a beginner's class at 7pm. Come as you are and prepare to learn something new. Attendance is free.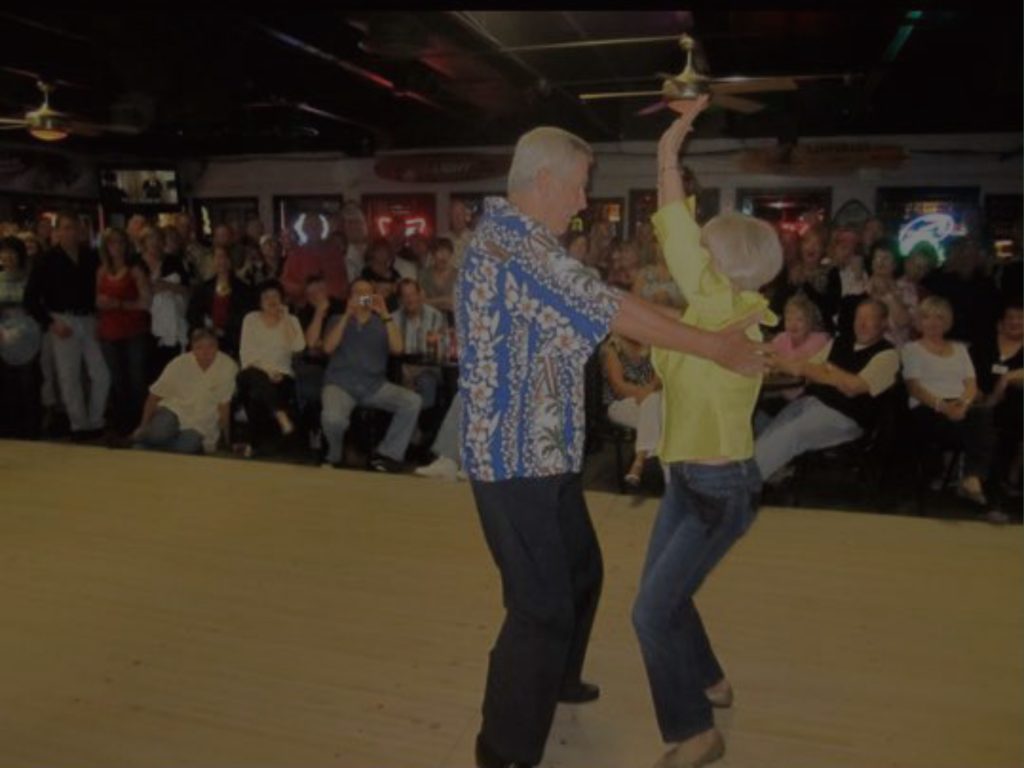 OD Lounge will have live entertainment and tea parties. Tea Parties are an opportunity for you to meet fellow shag dancers. There will also be a trivia night and karaoke events. Visit the website for an updated list of events. They will continue to add more events to the calendar as SOS Spring Safari draws near.
April 21st and 24th: Mad Karaoke April 25th: Mind Games Trivia
Association of Carolina Shag Clubs (ACSC) Annual Parade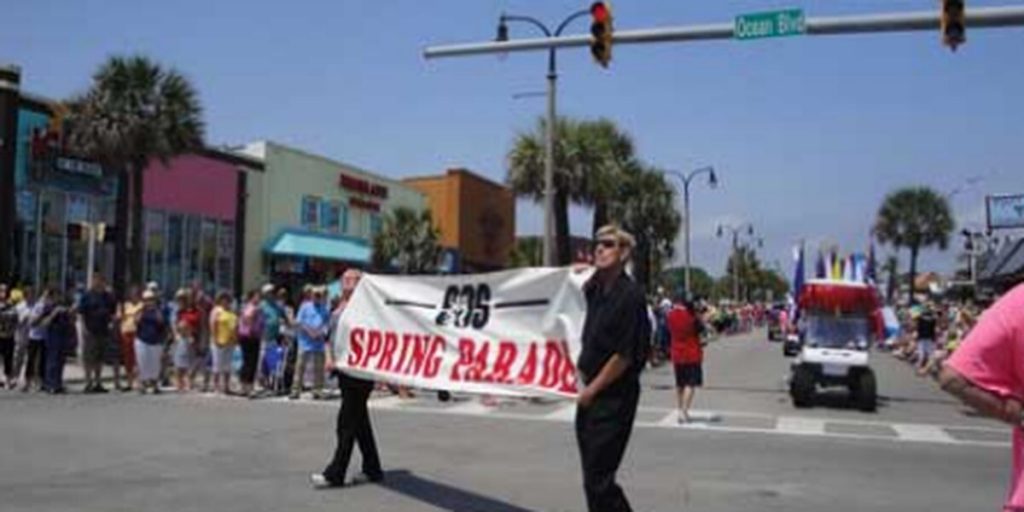 Every year, ACSC hosts a parade that is free for all to attend. It will take place on the last Saturday of SOS Spring Safari, April 30, 2022. This year's parade theme is "Let the Good Times Roll!" The parade takes place right on Main Street in NMB. ACSC members design and build floats, hoping to win an award. Award categories are best shag theme, most original, shagging troops, and best club vehicle. There is no entry fee and still time to fill out the form. Be sure to attend a parade you will never forget!
Elliott Beach Rentals has several condos and houses in North Myrtle Beach and is close to Main Street, where all the action happens during SOS Spring Safari. Stay in a condo with a breathtaking oceanfront view or even a house with privacy to spare. Call us or visit our website today to book your accommodations for SOS Spring Safari.