We would like to welcome the following new properties to the Elliott Beach Rentals program.   Come enjoy the beautiful beaches of the Grand Strand and stay in one of these fabulous vacation rentals.  Call Elliott Beach Rentals today to hear our latest specials or to book your vacation rental home or condo.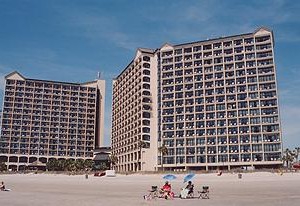 Beach Cove Resort
Beach Cove Resort 615
is a beautiful one bedroom, one bath oceanfront unit located in the Windy Hill section of North Myrtle Beach.
At the Buena Vista we've picked up units 802 & 1104.  These beautifully decorated 2 bedroom, 2 bath oceanfront units are located in theCherry Grove section on North Myrtle Beach.
Our new Myrtle Beach vacation rental office has added Charleston Court A to their rental lineup.  Charleston Court A is a luxurious eight-bedroom, eight-bath Myrtle Beach rental that can sleep up to 16 people.  This Myrtle Beach vacation rental is east of Highway 17 and at 76th Avenue North in a very popular area just couple miles from the exciting and bustling downtown Ocean Boulevard section of town.
Click here if you would you like to receive our latest rental brochure or opt in to receive discounts and special offers via email.