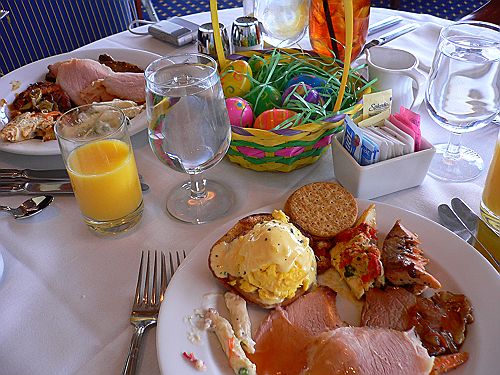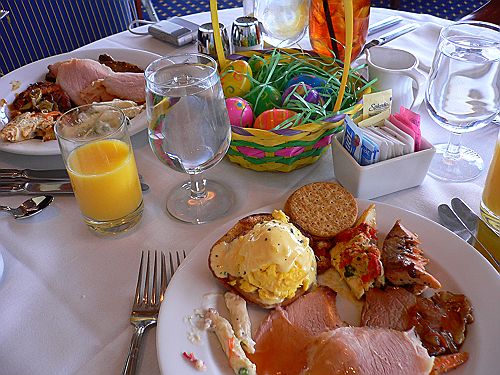 Looking for the perfect condo for a last-minute Easter trip to the beach? These resorts are serving up delectable meals on Easter Sunday. Maybe you are already enjoying your Spring Break in North Myrtle Beach at one of these resorts. We hope you will spend your Easter Sunday making Myrtle Beach memories at these local eateries.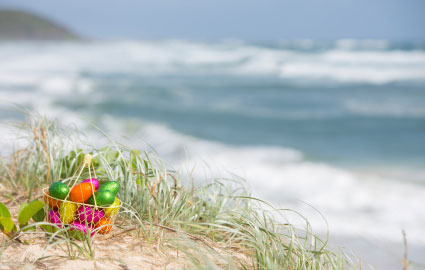 Cherry Grove
The Prince Resort
The Prince Resort is hosting Easter events all weekend, with a jelly bean counting contest on Friday, poolside bingo and an Easter party for children on Saturday, and Easter lunch on Sunday. The Easter buffet will be served from 11:30-2:30 and includes carved meats, chicken, vegetables, and more. Check out the properties we manage at The Prince Resort at Cherry Grove Fishing Pier and the ones we manage across the street at the Prince Resort Tower II.
Ocean Drive
Avista Resort
Avista Resort's Just Off Main is preparing an Easter brunch of pasta, vegetables, seafood and a carving station. Check out all of the oceanfront condominiums we manage at Avista.
Windy Hill
Beach Cove Resort
Easter Brunch will be served from 11:30-3 on Easter Sunday at Tradewinds Cafe. Elliott Beach Rentals manages a number of gorgeous properties at Beach Cove Resort.
North Beach Plantation
Enjoy a delicious buffet in the Grand Ballroom from 1-4. Eat seafood, pastas and freshly carved meats until you're stuffed. Check out our properties at the Indigo Tower and Jasmine Tower.
Ocean Creek Resort
The Four Seasons Restaurant will serve an Easter buffet from 12-4. Elliott Beach Rentals manages condominiums at Ocean Creek Lodges and the North and South towers.
Shore Drive
Kingston Plantation
Cafe Amalfi and Vintage 12 at Kingston Plantation are offering Easter brunch with an oceanfront view. If you are staying in any of our Shore Drive properties, you should make plans to dine at Kingston Plantation.
Sea Watch Resort
Brunch at the Sea Watch Resort will include turkey pot pie, chicken Cordon Bleu, lobster bisque and more. Brunch is served from 11:30-2, and will include a special appearance by the Easter Bunny. We manage two adorable condos at Sea Watch Resort.
Myrtle Beach
Grande Shores Resort
Grande Shores is hosting breakfast with the Easter Bunny on Sunday from 8:30-11 am. An Easter Egg Hunt will follow. We have four wonderful condominiums at Grande Shores Resort.
Landmark Resort
Easter dinner will be served from 12-6 pm in the Gazebo. The menu includes lamb, ham, seafood and more. Click here to view our available properties at Landmark Resort.
If you haven't reserved a vacation rental for Easter weekend yet, it's not too late! Give us a call today at 1-800-525-0225 or visit us online to learn more about our wonderful specials on arrivals through June!