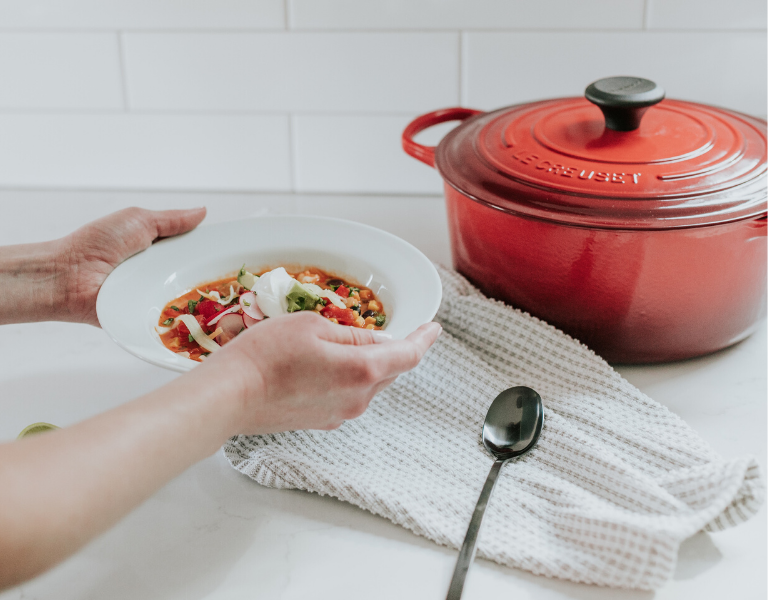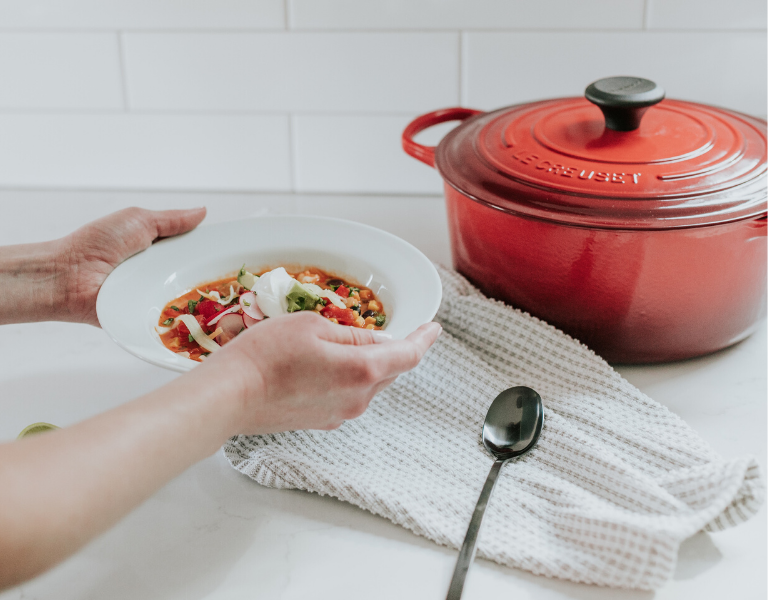 Does anything capture the essence of the beach quite as well as homemade soup?
Think about it: it's comforting, it leaves you feeling warm and satisfied, people think of it as a seasonal favorite even though it's awesome year-round, and it requires minimal effort but offers maximum enjoyment.
Yes, nothing beats a day at the beach or a nice bowl of homemade soup. That's why this National Homemade Soup Day, we wanted to give a salute this magical comfort food with three of our favorite recipes.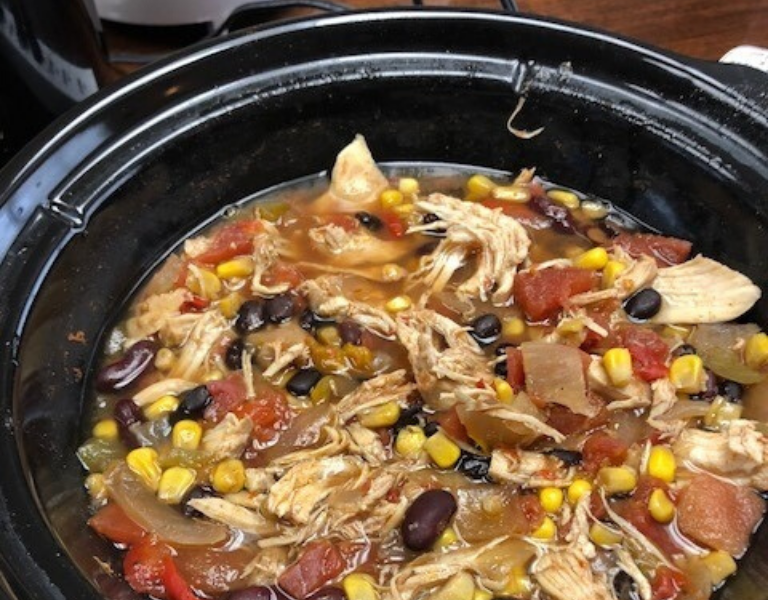 Courtney's Taco Soup
Ingredients
2 10 oz cans Mild Ro-tel Tomatoes
1 Can Diced Tomatoes
A bag of frozen corn or 1 can of corn
A bag of frozen peppers & onions
1 can of black beans
1 can pinto beans
2 tsp cumin
1 tbsp chili flakes
2 tsp garlic powder
1 tsp paprika
1 tbsp chili powder
3 chicken breasts
Salt and Pepper to Taste
Season your chicken breasts with pepper, paprika, garlic, cumin, and red chili powder. Pour your various vegetables into a slow cooker and mix. Place chicken breast on top of your vegetable mixture and cook for 8-10 hours on low.
Salt and pepper to taste, then serve hot.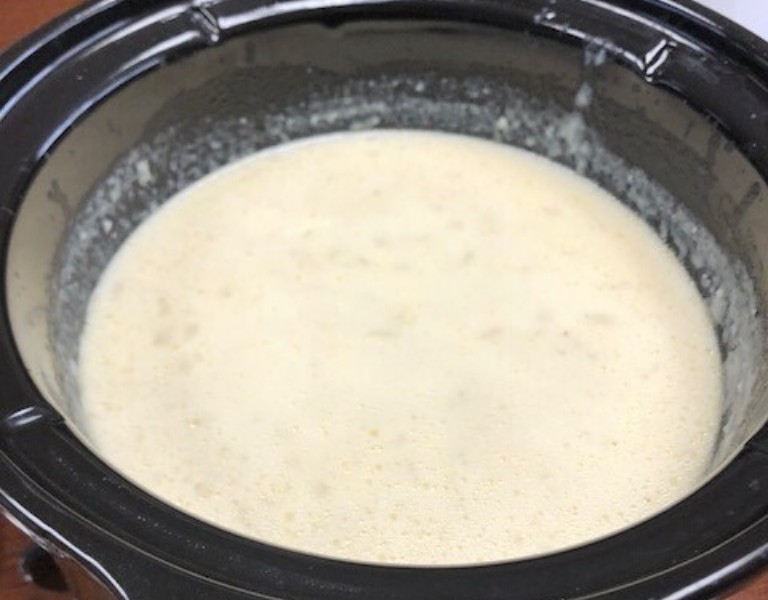 Kyle's Potato Soup
Ingredients
8-9 medium potatoes
1/2 large onion diced small
12 Oz can of Carnation Evaporated Milk
1 cup milk
4 Tablespoons butter
Salt and Pepper to taste
Dash of cayenne pepper
Wash, peel, and cube your potatoes. Mix your potatoes and diced onions together in your soup pot, then cover the mixture with water. Add butter, salt, and pepper. Boil your mixture until potatoes are soft. Do not drain the water. With a potato masher, mash your potatoes, being careful to leave some chunks. Add a can of carnation milk and one cup of milk. Stir and add cayenne pepper. Reduce your stove to low and let cook for 15-20 mins. Stir frequently while cooking.
Serve hot with fresh cornbread.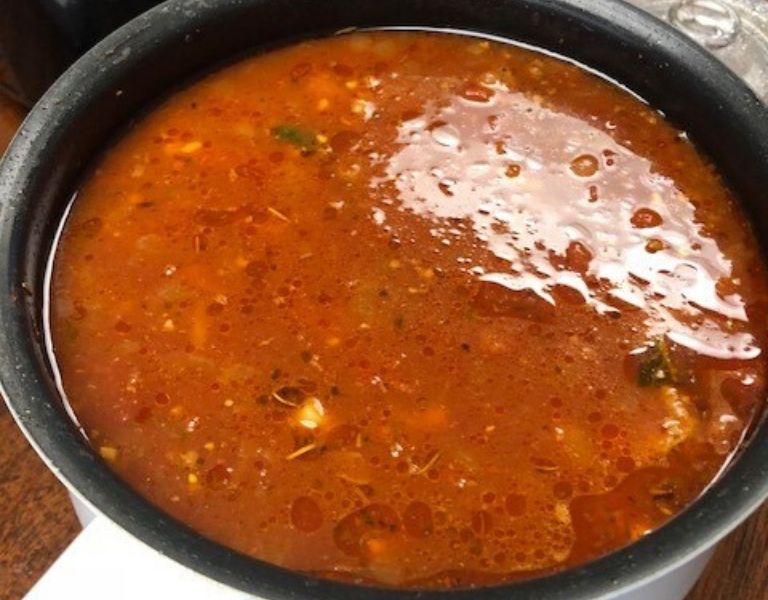 Corrine's Lasagna Soup
Ingredients
1 Tbsp of Olive Oil
1 Onion, chopped
3 Cloves of Garlic, minced
1 lb of Ground Beef – lean
14 oz can of Diced Tomatoes
14 oz can of Tomato Sauce
6 cups of Beef Stock
1 Tbsp of Italian Seasoning
1/2 cup of Freshly Grated Parmigiana
8 oz of Lasagna noodles, broken up into small pieces or any pasta you prefer
1/2 cup of Ricotta
Fresh Basil
Shredded Mozzarella, optional
Salt and Pepper, to taste
In a large pot, add your olive oil and preheat over medium-high. When the oil is warm, add your onions and ground beef and sauté until the beef is cooked all the way through (around six to eight minutes). If the ground beef you're using is fatty, discard any fat from the bottom of the pan. Add your garlic and cook for 30 seconds.

Pour beef stock, both kinds of tomatoes and Italian seasoning into your pot. Bring the mixture to a boil, then reduce the heat to medium. Let your soup simmer for 20 minutes.

Add the broken pieces of lasagna noodles to your pot and let cook for 10 minutes. Season to taste. Stir in fresh basil and parmigiana. Ladle your soup into bowls, and then top with a dollop of ricotta and a sprinkling of mozzarella cheese. Serve hot.
START COOKING IN AN ELLIOTT REALTY PROPERTY TODAY
Looking to make your next beach vacation souper? Then you're going to need a full-size kitchen, complete with appliances and ample pantry space. To find the perfect rental to fulfill all your culinary needs, explore the endless array of luxurious condos and opulent beach homes offered by your friends at Elliott Realty.
For over 50 years, Elliott Realty has been proudly providing impeccable accommodations for countless visitors to the Grand Strand. With hundreds of rental properties–each boasting an endless array of comfortable accommodations and amenities to meet all needs—we feel confident that we have the perfect unit for you. Give us a call or visit our website today!
For other great recipes, visit our beach-worthy recipes Pinterest board or check out a few of our other recipe blogs.
Bon Appetit and Sea you Soon!