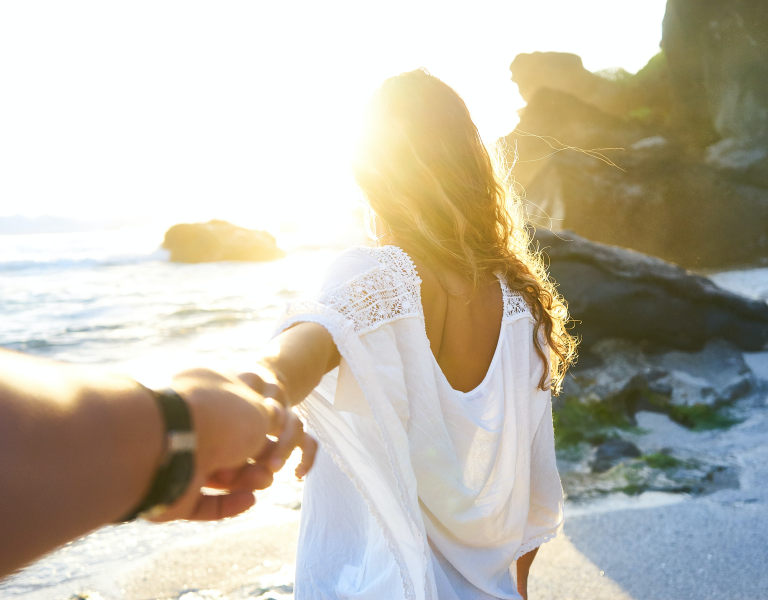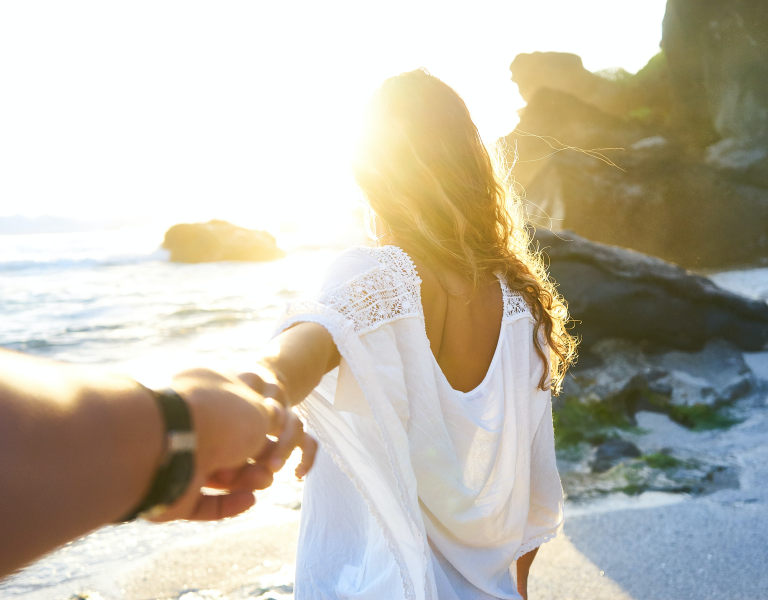 Nothing says romance quite like a Grand Strand Getaway! With its abundant natural beauty, mild year-round climate, luxurious accommodations, and an endless array of entertainment and dining options, the Grand Strand is the perfect destination for any couple looking to enjoy a little alone time.
If you're looking to make your next date night extra magical, then check out these five romantic North Myrtle Beach favorites.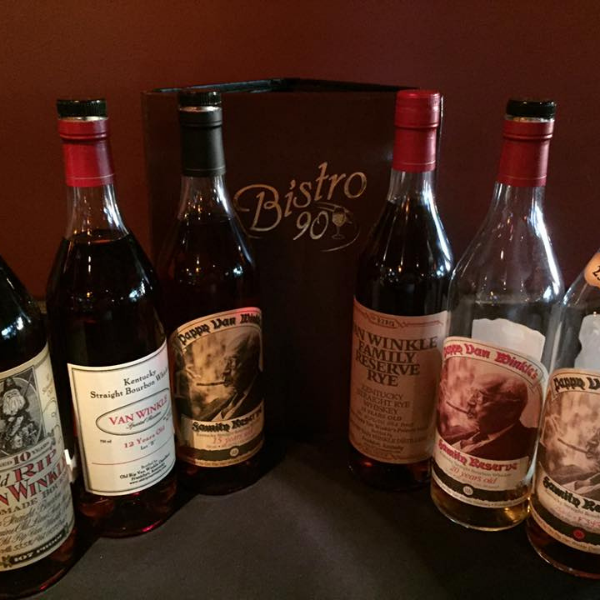 First up on our romantic date night round-up is Bistro 90.
Situated just a short drive away in Longs, SC, Bistro 90 has been the local's 'Go-To' restaurant for thick-cut steak and fresh from the ocean seafood for more than 10 years. Each night, Head Chef Shane Ratliff wows the crowds at his one-of-a-kind bistro by creating unique entrée's and tantalizing specials that are guaranteed to leave your mouths watering.
Each steak is hand-cut, aged in house U.S.D.A. prime beef. Their extensive seafood offering features only the freshest of seasonal fare, including wild-caught salmon, Chilean Sea-Bass, and fresh Maine Lobster. Their equally extensive selection of Italian cuisine is all made from scratch in house using only the highest standard of ingredients.
Beyond gourmet dining, Bistro 90 also features an extensive wine list featuring over 300 selections from their 2013-2019 Wine Spectator Award of Excellence. They also have over 115 of the Best Rye and Bourbon selections, as well as more than 40 of the finest Single Malt Scotches, Craft Beer, and hand-crafted cocktails.
If you are looking to make your next date night a cut above the rest, then Bistro 90 is the place for you.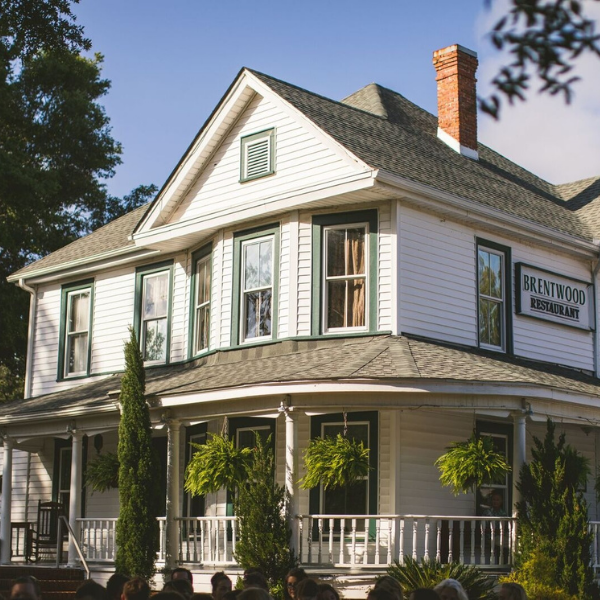 Next up on our list of romantic Grand Strand restaurants, we are heading to the charming fishing village of Little River, SC to visit the breathtaking Brentwood Restaurant and Wine Bistro.
While the Brentwood Restaurant has been a fixture of the Grand Strand dining scene for over two decades, the building itself dates back over 100 years. Back then, visiting fishermen could rent out the upstairs rooms and enjoy "a hearty breakfast" for only $1.50 per night.
Today, this culinary gem has earned the reputation as one of the Grand Strand's finest restaurants, offering gourmet French cuisine in a cozy, fine-dining atmosphere. In addition to delectable dining options, couples can also enjoy participating in a fun-filled cooking class—taught by the Brentwood's Head Chef, Eric Masson. And, for the more adventurous at heart, The Brentwood Restaurant and Wine Bistro also offers a year-round dinner and ghost tour.
No matter what you are looking for out of your next date night, The Brentwood Restaurant and Wine Bistro is guaranteed to leave every couple satisfied!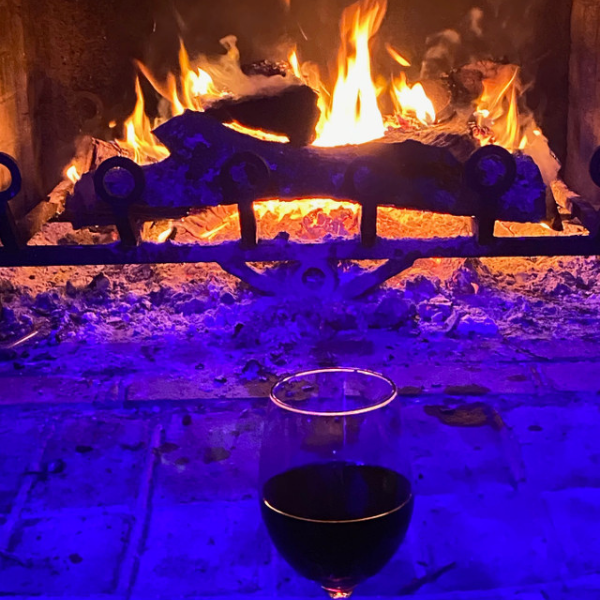 Our third stop on our romantic tour of the Grand Strand is Joe's Bar and Grill in North Myrtle Beach.
For more than 30 years, Joe's Bar and Grill has been serving up a variety of beef, veal, fresh seafood, and poultry dishes of the highest quality in a casual atmosphere. Each of the restaurant's three unique dining areas features enchanting rustic décor and stunning views of the nearby salt tidal marsh. For those of you looking to unwind with a nice glass of wine, Joe's also offers both indoor and outdoor bar areas, both complete with dreamy wood-burning fireplaces: perfect for setting the tone for a romantic night out with that certain special someone!
Whether this is your first trip or your hundredth, Joe's Bar and Grill is a true local gem that will keep you keep coming back again and again.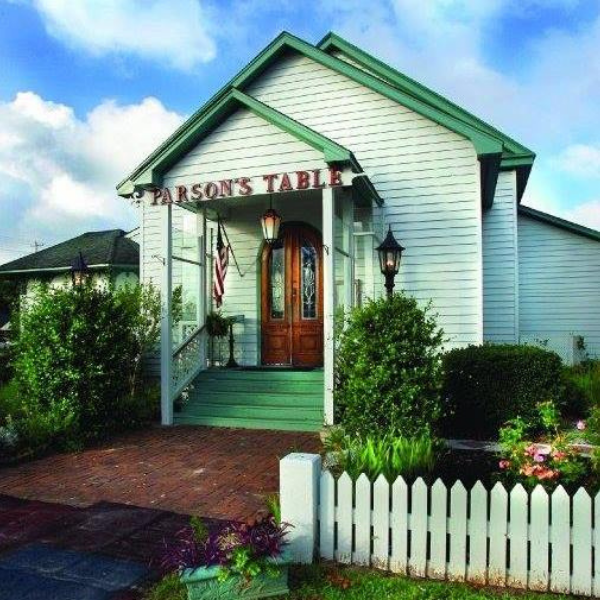 Next, we're heading back to Little River to visit a restaurant that is nothing short of heavenly: The Parson's Table.
Built as a parsonage for the Little River Methodist Church in 1885, The Parson's Table first opened its doors in the late 1970s. Nearly four decades, The Parson's Table has become a local institution for tantalizing southern cuisine and delectable steakhouse fare.
The restaurant's decor positively drips with antique Southern-charm antique, complete with dark wooden walls, stained glass windows, and an original Tiffany glass lamp in the main dining room.
The Parson's Table prides itself on offering its guests delectable meals, prepared using only the freshest locally grown ingredients. Along with an award-winning wine list and outstanding fresh seafood selection, a dinner at The Parson's Table is guaranteed to be nothing short of divine!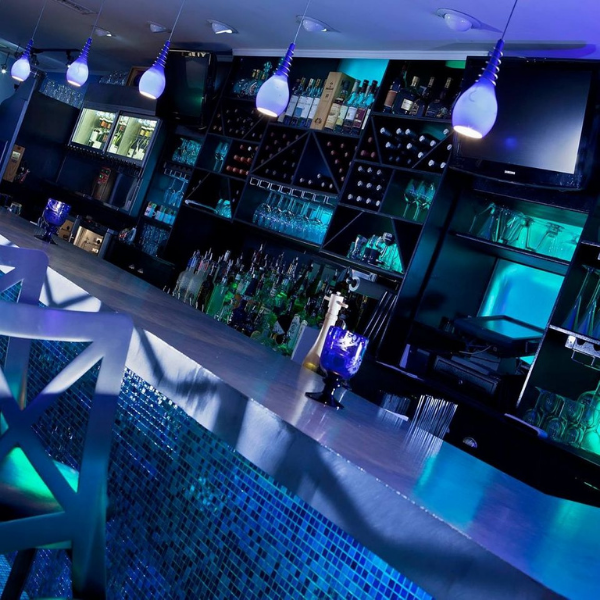 Sea Blue Restaurant and Wine Bar
Last up on our list of romantic Grand Strand hot spots is the ever-charming Sea Blue Restaurant and Wine Bar in North Myrtle Beach.
Using locally sourced ingredients and displaying five-star service to all our guests, Sea Blue strives to offer every guest the finest dining experience of their lives. Featuring Contemporary American cuisine rooted in classic French cooking technique, Sea Blue Restaurant and Wine Bar consistently ranks as one of the Grand Strand's finest fine-dining establishments.
And when we say rank, we do mean rank. In 2014, Sea Blue was named the "#1 Restaurant in the Country" by OpenTable. From 2012-2017, Sea Blue also received the coveted "Best of Award of Excellence" by Wine Spectator.
Whether you are planning your next date night or just looking for an out of this world meal, the Sea Blue Restaurant and Wine Bar is a must!
Make Your Next Date Night One to Remember
Want to impress your sweetheart at any of these gourmet Grand Strand favorites? Then book your stay in an opulent oceanfront condo or a breathtaking beach home with Elliott Beach Rentals today!
For over 50 years, Elliott Beach Rentals has proudly been providing impeccable accommodations for countless visitors to the Grand Strand. With hundreds of rental properties–each boasting an endless array of comfortable accommodations and amenities to meet all needs—we guarantee that we have the perfect rental for you and your vacation crew. Give us a call at 888-669-7853 or visit our website today!
We'll Sea You Soon!