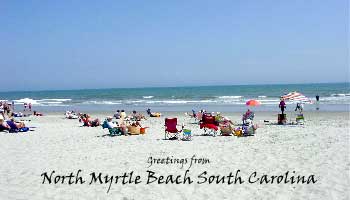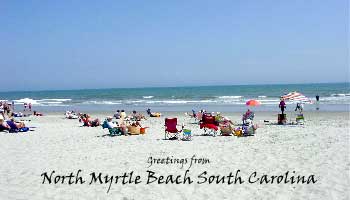 A great vacation starts with a great place to stay.  Check out three of the top rated resorts in North Myrtle Beach:
#1    North Beach Plantation  This exquisite North Myrtle Beach vacation destination is luxurious to say the least. An oceanfront North Myrtle Beach resort, North Beach Plantation Indigo Tower features classic Georgian architecture, world-class spa and a large, oceanfront water park that suits all ages!
#2    Mar Vista Grande  Make an escape to Mar Vista Grande and you will discover the incomparable joy of an oceanfront North Myrtle Beach vacation. The condominium rentals are especially well -suited for families.
#3   Seaside Resort  An oceanfront sun deck – views are to-die-for – is punctuated with a fine blue pool and hot tub. Indoors there is a lazy river, hot tub and a second swimming pool.
Indulge yourself in some of the best food North Myrtle Beach has to offer:
#1    Bonefish Grill  The anglers here ensure your Bonefish Grill experience is outstanding each and every time you visit. Take a look at the menu & check out tonight's fresh specials.
#2    Flynn's Irish Tavern  Located on Main Street in the Ocean Drive section of North Myrtle Beach, Flynn's Irish Tavern is a locals favorite and a must stop for annual and first time visitors.
#3    Hoskins Restaurant  Family restaurant serving breakfast lunch and dinner for over 64 years.  Great daily lunch and dinner specials!
Immerse yourself in must-see attractions:
#1    North Myrtle Beach itself, of course!  In North Myrtle Beach enjoy our fantastic stretch of pristine beach front.  We have six miles of wide sandy beaches for you to enjoy.
#2    T.I.G.E.R.S. Preservation Station  At Barefoot Landing in North Myrtle Beach there is a free living tiger exhibit. It is the fund raising effort for the rarest tiger on Earth, the Golden Tabby tiger.
#3    Inlet Point Plantation Stables  Saddle up and have a blast at Inlet Point Plantation, featuring horse rentals and riding for every kind of adventure enthusiast!
And of course, let our friendly vacation specialists help you to organize your getaway!  We have condos available at the above mentioned resorts and plenty of others to choose from too!  Call us today at 888-669-7853 or visit our website to start planning your vacation now!