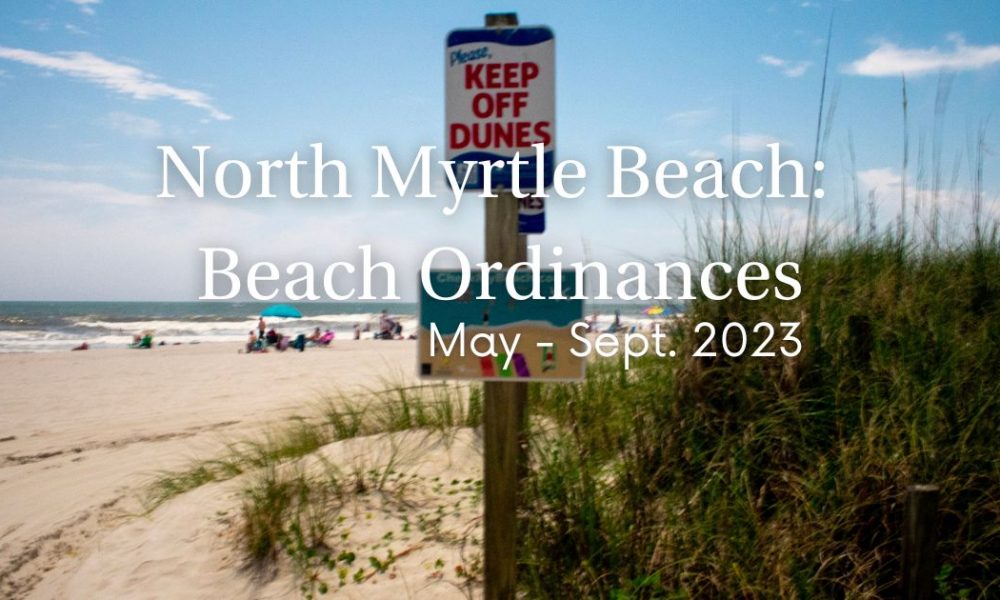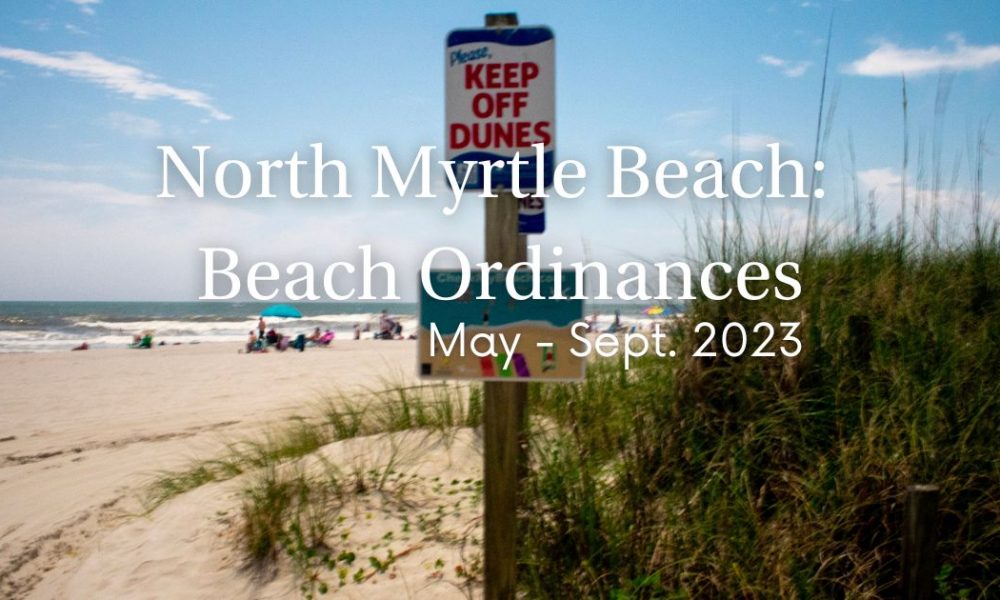 It's important to remember that even during your relaxing beach vacation, city ordinances are enforced. These restrictions are set in place for the safety of yourself, others and your pets!
Interested in booking your beach getaway?
Call 800-525-0225 or visit elliottbeachrentals.com
Phone Lines are Available From⁠
8:30AM-10:00PM Monday- Saturday⁠
8:30AM-7:00PM Sunday
During the period of May 15, 2023 – September 15, 2023 the restrictions listed are in effect on the beach in North Myrtle Beach:
Shading Devices:
Only umbrellas with a circular canopy of up to 9 feet in diameter may be used on the beach. NO tents, tarps, cabanas, pavilions, sport-brellas or similar devices, or any other material mounted on supports. The only exception to this law – Shading devices no larger than 31 inches in height, 31.5 inches in width and 38 inches in depth may be used year-round on the beach to shelter persons 18 months of age or younger.
No shading devices are allowed on the beach before 8:00AM daily and they must be removed before 7:00PM daily. Shading devices must be located at least 25 feet seaward of the dune line. Do not place shading devices within 10 feet of a lifeguard stand.
Surfing:
Between the hours of 9:00AM and 4:00PM, surfing is allowed on in designated areas.
Dogs:
Dogs are not allowed on the beach between the hours of 9:00AM and 5:00PM. A leash law in in effect at all times. Maximum leash length is 7 feet. Pet owners must pick up and properly dispose of pet waste.
Fireworks:
Fireworks are prohibited within city limits, with the exception of special permits granted by City Council. Sparklers are allowed, please remember to pick up and properly dispose of any waste.
View North Myrtle Beach Firework Shows:
Barefoot Landing/Barefoot Queen Riverboat
Broadway at the Beach
Cherry Grove Pier
For Fourth of July 2023 NMB information, visit here.
Holes:
All holes, trench or depression on the beach must be no deeper than 12 inches and then you must not depart from the area of digging without having first completely filled such hole, trench, or depression.
Alcohol & Glass:
The possession of any opened container of alcoholic liquor, beer or wine on the beaches shall be prohibited. It shall be unlawful for any person to carry any glass, bottle or glassware on the public beaches of the city.
For more NMB City information, please visit here, here or here.