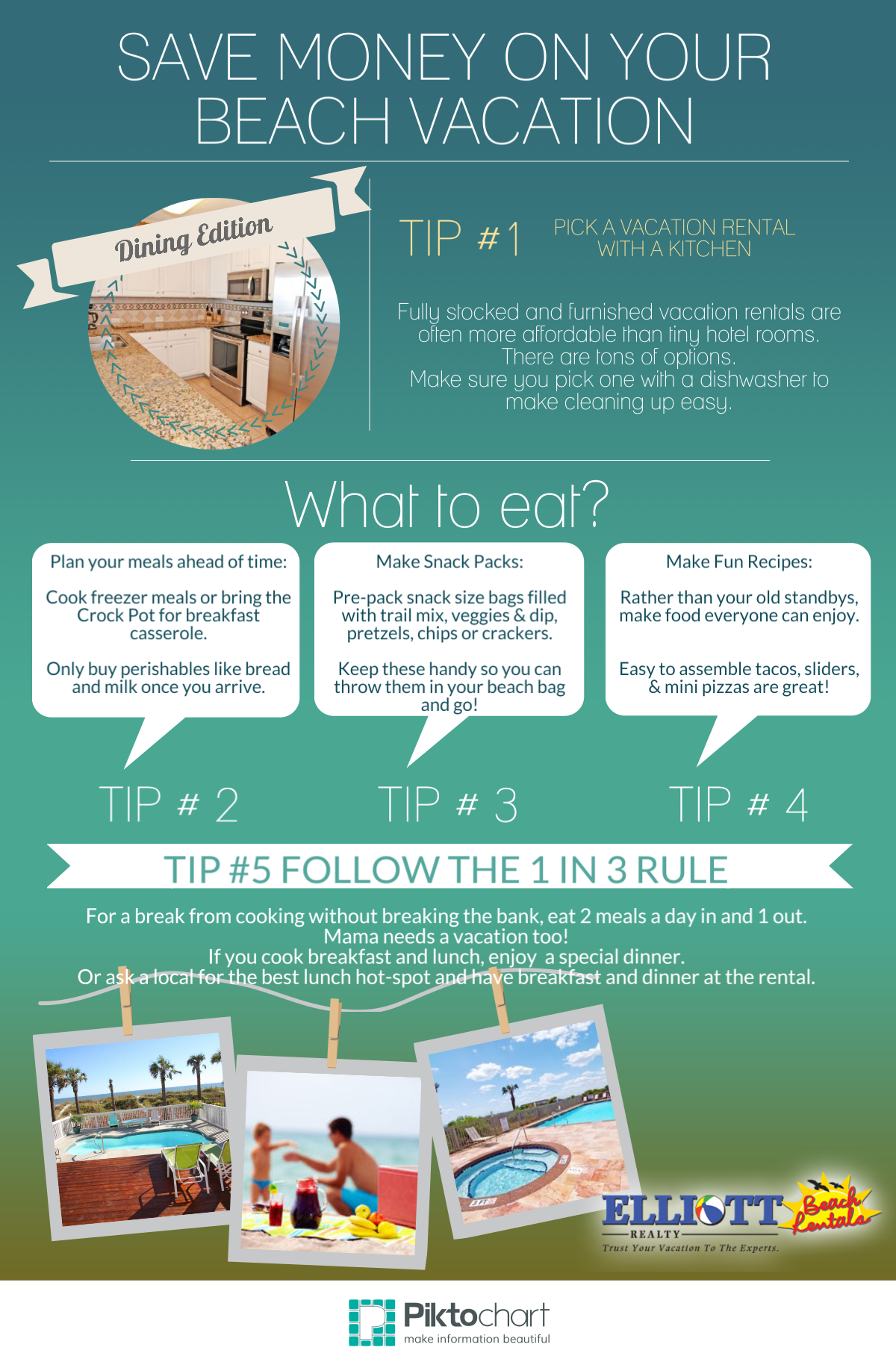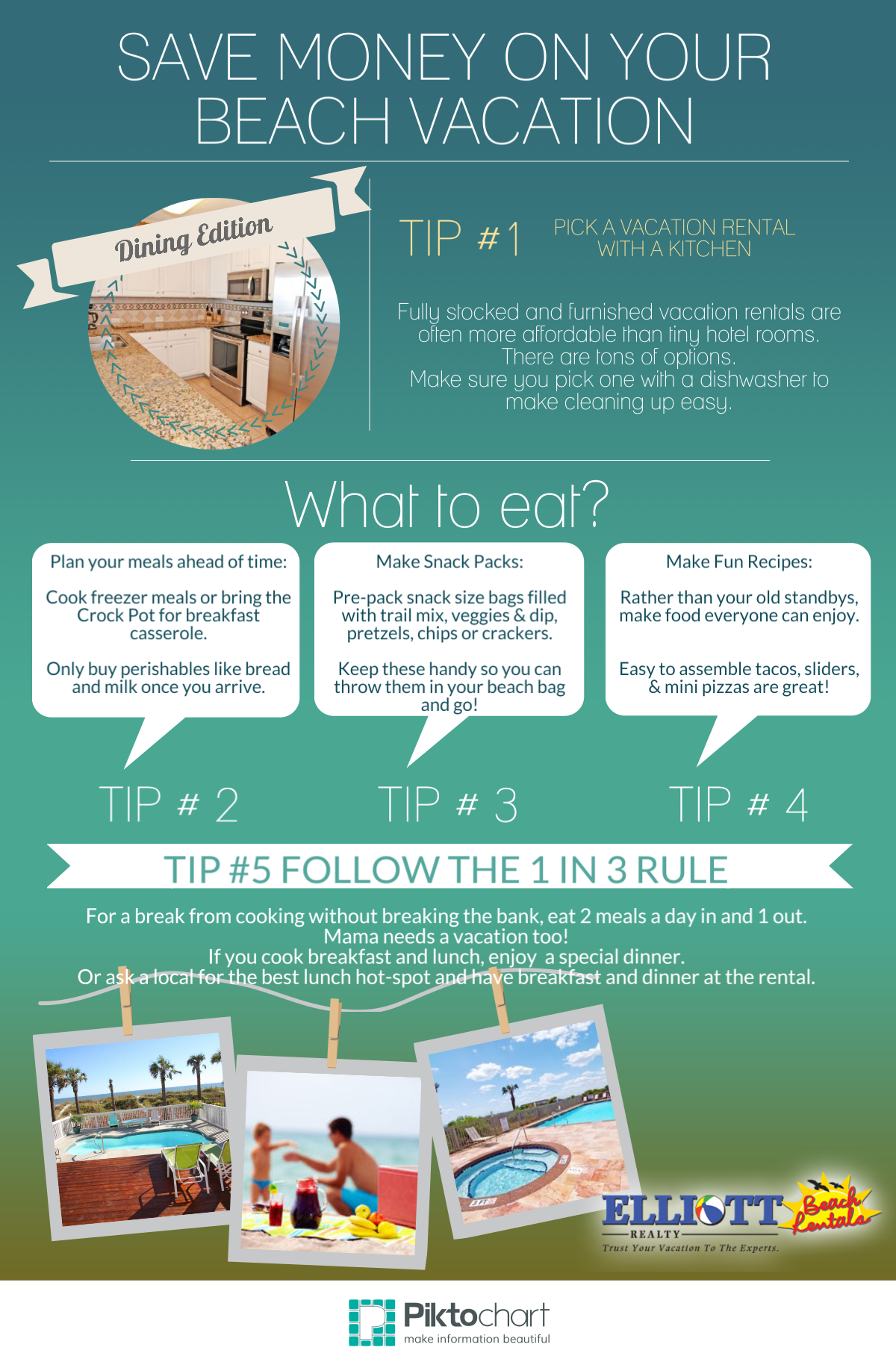 Every year thousands of families flock to the beach for their annual family vacation. Each beach community is full of fabulous dining options and Myrtle Beach is no exception. From fine dining, to mom and pop diners, to all you can eat buffets, you won't go hungry.
But what if you are one of the thousands of families whose vacation budget is planned to the penny? You can't afford to eat out for breakfast, lunch, and dinner for your family of five. You pinch pennies and clip coupons to feed your family day to day at home; why not have the same frugal mindset when it comes to planning your vacation? After all, the more you save on dining the more money you have for the fun stuff like zip lining and horseback beach tours!
We've put together our best tips for vacation meal time on the cheap. So check them out and let us know if you have any thrifty tips of your own!