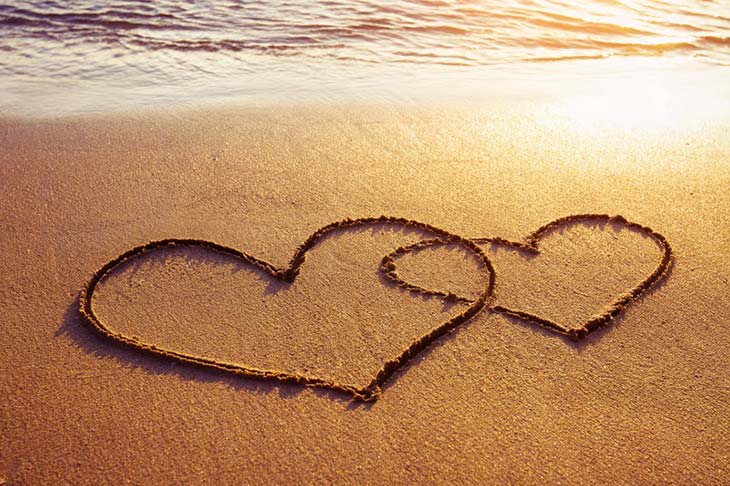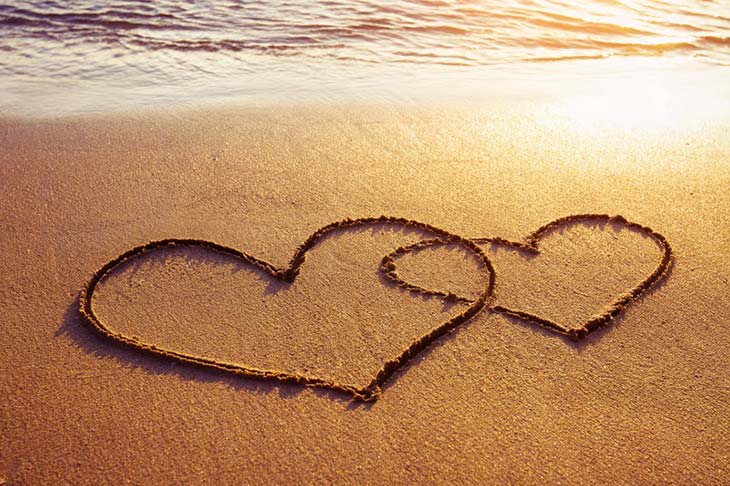 February has arrived and Valentine's Day is right around the corner. From horseback riding on the beach to candlelit dinners, visitors can find an array of ways to celebrate Valentine's Day in Myrtle Beach, SC. Why not stay for the whole weekend? Spend the mornings sipping coffee on a private, oceanfront balcony, take in the ocean views, and spend time with loved ones or your special someone. There are several possibilities.
Renew Your Vows at Brookgreen Gardens
On Monday, February 1, 2022, Brookgreen Gardens is hosting "Romance in the Gardens". While not an official ceremony, "Romance in the Gardens" gives couples the opportunity to renew their vows. There will be two separate ceremonies to keep group sizes small. The two separate times for each ceremony are 1pm-3pm and 3:30pm-5:30pm. The non-denominational ceremonies will take place at the boat landing at Brookgreen Creek with a reception taking place at the Leonard Pavilion. Each participating couple will receive a personalized certificate and photograph. Each bride will be given a small bouquet and each groom will receive a boutonniere. At the reception, couples will receive a box of goodies and champagne in lieu of cake. A cake cutting will not take place as a precaution in response to the COVID pandemic. Tickets are $40 for members of Brookgreen Gardens and $50 for nonmembers.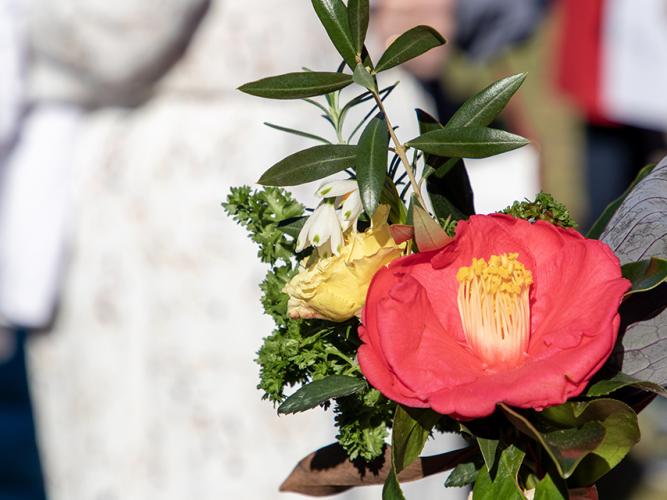 Horse Back Riding
Taking a horseback ride with your sweetheart is romantic but taking one on the beach is even more so. Grand Strand Horseback Riding, LLC offers visitors the chance to take a trail ride or beach ride on trusted and professionally trained horses. Imagine experiencing the ocean breeze as you ride horseback, listening to the waves crashing on the shore. Beach riding is offered from November to the end of February. Guests also have the option to take a trail ride. On the trail ride, you will ride a horse through 100 acres of wooded trail and see beautiful countryside, canals, fields, pastures, and ponds.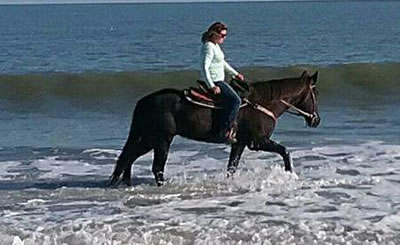 Take a Carriage Ride
If riding horseback sounds intimidating, you may prefer to take a relaxing carriage ride. The Market Common is offering complimentary carriage rides from 4pm-7pm on Valentine's Day. Pick-up and drop-off are in front of Dolce Lusso Salon & Day Spa. Whether you come as a couple or bring the whole family, the Market Common is a great place to celebrate Valentine's Day or any day! Wine, dine and shop all in one location. For entertainment, you will find 810 Billiards & Bowling, the Grand 14 Cinema, the Stage Left Theatre Company, and the Escape Vault. There are also several restaurants—from Ultimate California Pizza to Travinia Italian Kitchen. There is something for everyone, from couples to families, at the Market Common.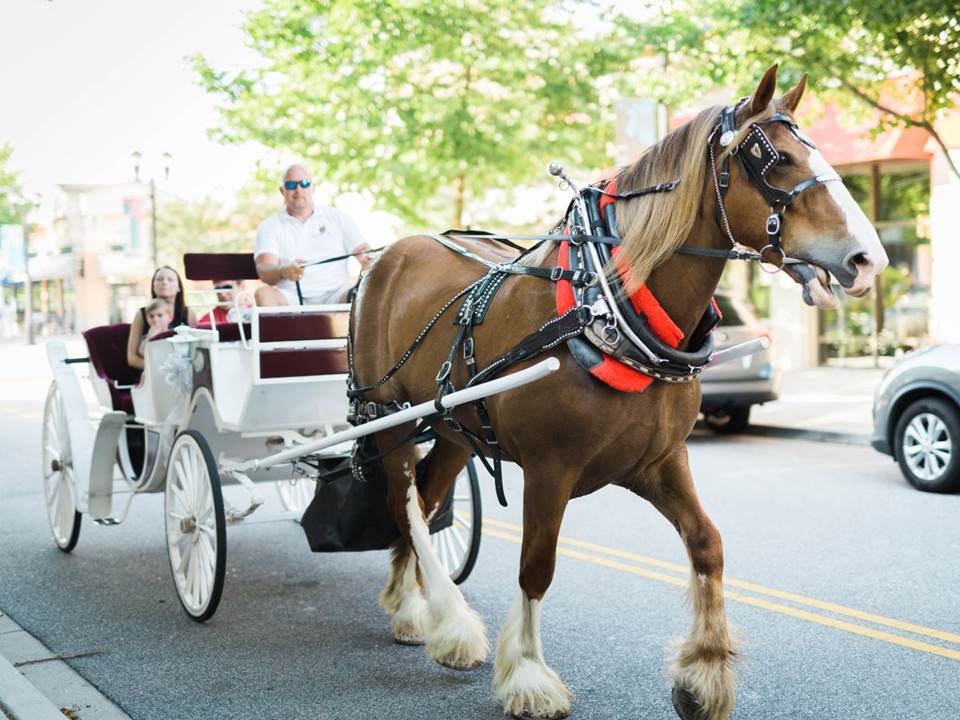 Dive into Love at Ripley's Aquarium
The "Splash of Love" event takes place on Valentine's Day and allows guests to experience the aquarium after hours. Couples not only get aquarium access but will also enjoy an elegant four-course dinner. There are multiple seating options that include dining in front of an aquatic setting or in the aquarium's tunnel, where you will be up close and personal with sharks, turtles, and more. The third option for couples is to dine in the Penguin Playhouse where you will be able to observe a penguin colony. While each option offers a different experience, they all include aquarium admission, one long-stemmed rose, at least one drink ticket per person, and a souvenir photo.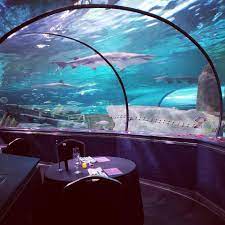 Romantic Fondue Fun
The Melting Pot is offering their Valentine's Day dinner special for three days, from February 12-14. The dinner includes a shrimp cocktail starter, salad, a cheese fondue course, an entrée, and finishes with a chocolate fondue course. Each course has different options to choose from. The price is $74.99 per person plus tax and gratuity. There is also a VIP option, which comes with a half-dozen roses, a framed photo, a box of chocolate-covered strawberries, and a bottle of Prosecco or Sparkling White Wine. VIP guests are also seated at one of the two most private tables. Patrons have the option of adding a 3-stem rose package to any table, VIP or not. Take your sweetie for fondue and enjoy a meal like no other.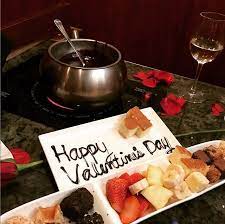 Consider renting one of our oceanfront condos for a romantic weekend getaway! We have amenities to make the trip even more special, from hot tubs to private balconies. Imagine cooking your sweetheart breakfast or dinner in a fully equipped gourmet kitchen! Call or visit our website today to plan your Valentine's Day getaway!