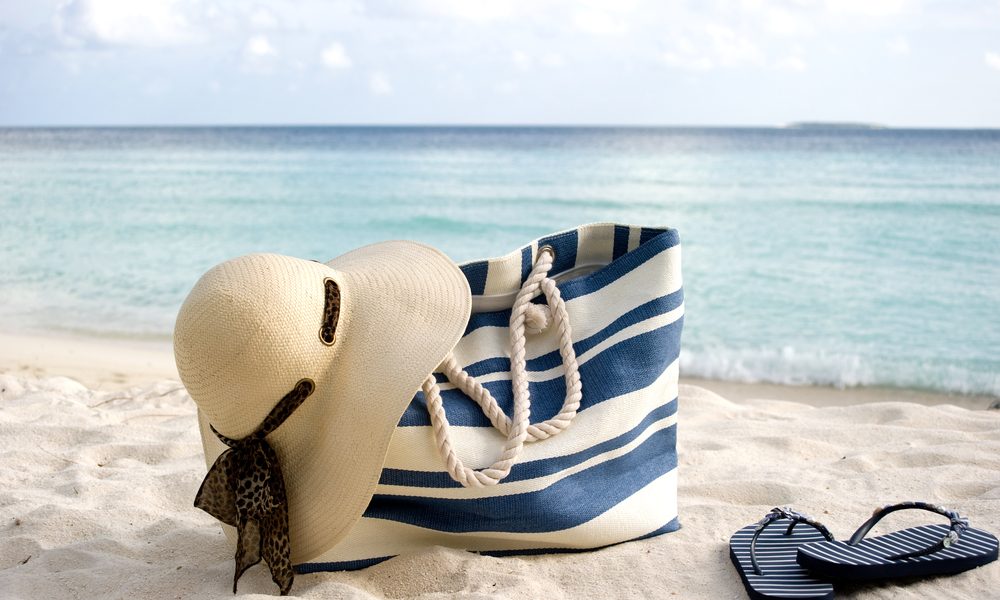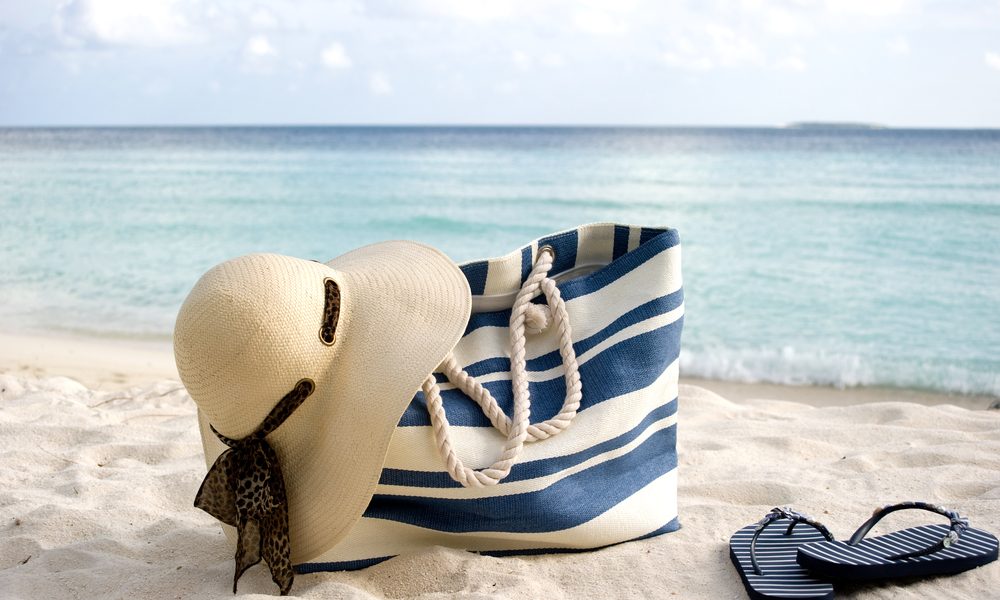 Summer is almost here, which means it's nearly time for summer vacation! It is an easy choice to visit the Myrtle Beach area for your next beach getaway. Sand, sunshine and the sea will provide much-needed relaxation and rejuvenation. You know where you're going and have chosen a place to stay. If you are still looking for accommodations, visit our website or call our reservations center. We will be more than happy to help you find the perfect place to stay and have several beach houses and opulent oceanfront condos to choose from. Once those tasks are out the way, it's time to start packing. Below is an extensive list of everything you will need on a beach vacation, from sun protection to entertainment. Packing doesn't have to be difficult and can be the best part of getting ready for your vacation! Let's get started!
Luggage
While luggage is an obvious thing to bring, you want to ensure you get the correct type of luggage. If you are going to be gone a week or longer, you can pack a suitcase with wheels which is easier to carry than traditional suitcases. When going to the beach, you want to have a lightweight beach bag. A duffle bag is an excellent choice because it is light and can hold a lot. Also, you may want to pack a waterproof bag or zippered pouch. This way, you have somewhere to put wet clothing without getting everything in your beach bag soaking in the process.
Toiletries
Toiletries are necessities. Pack your toiletries in a separate bag to set them up in the bathroom with ease. Toiletries include a toothbrush, toothpaste, shampoo, conditioner, soap, razors, makeup, etc. Feel free to bring travel-sized items even if you're not flying to save room in your suitcase. A bonus item is baby powder. Baby powder helps get sand off your body after a day at the beach. It also smells good! The beach is a great place to vacate and social distance, but you will be visiting populated attractions, so bring along hand sanitizer and a mask. Staying healthy and safe is the first priority.
Clothes
Beach attire is simple. Pack your shorts, t-shirts, pajamas, sock, and tank tops. Don't forget your bathing suit! Make sure your clothing is lightweight. There are very few cold months in South Carolina, and you will want to be prepared for hot weather and humidity. One tip is to roll up your clothing to save room in your suitcase. Don't forget to pack a couple of nice outfits for date night or a family dinner out. You may plan on attending a show while in Myrtle Beach as well. Bring a pair of sandals and walking shoes to prepare for different kinds of activities.
Beach Bag Essentials
Beach bag essentials are sunscreen, ChapStick, sunglasses, and a towel. You may not have room for a large beach towel, but you can always at least pack a beach blanket that can double as a towel. Versatility is your friend while packing. If you have room, include a cover-up or t-shirt. While you may not always have access to a beach umbrella, a cover-up helps you stay protected from the sun. Be sure to regularly apply sunscreen as well. Again, make sure your beach bag is waterproof and has a pocket for small items, such as jewelry or money. Children will require such items as swim diapers and floaties.
Snacks & Drinks
Spending time in the sun will have your stomach growling in no time. Bring a cooler with snacks such as crackers, fruit, sandwiches, chips, and your favorite snacks. You will also want to stay hydrated. The summer sun can be brutal and staying hydrated is the best way to enjoy the sunshine without experiencing any adverse symptoms. Bring an insulated water bottle to keep your water and drink cool for hours. One way to keep drinks cool and keep your cooler light is to use ice packs instead of ice. Ice can be messy as well. Plus, the ice pack can double as a first-aid item if someone falls and needs something to prevent swelling or bruising.
While no one wants to get sick on vacation, it is always wise to pack a first aid kit with all the essentials. Popular first aid items include band-aids, antiseptic, gauze, scissors, bug spray, aloe, calamine lotion, and saline solution. Especially if you are traveling with a group or children, you will most likely need one or more of these items. Aloe is helpful for sunburn. There are also mosquitos in South Carolina. Also, bring along your regular medications, pain killers such as Ibuprofen, and something for the stomach such as Pepto Bismol. You will probably eat and drink differently on vacation than you do at home, and these items can help you be prepared after indulging in treats or alcohol. Have fun but don't forget to take care of yourself!
Entertainment
Entertainment items can vary depending on your needs. Don't forget to get a beach pail, shovel, or sandcastle building kit if you have children. You can also purchase a kite. One suggestion is to buy these items once you get to your destination. Usually, these items can be purchased at a reasonable price from a beach store or souvenir shop. You may bring along beach games, such as corn hole or bocce ball. Do your research and find out if these can be rented. This saves you room when packing. Other items to consider are a book, magazine, or Kindle. There is nothing quite like reading your favorite author as the waves crash upon the shore. A journal and pen are useful for getting your thoughts on paper and making lists. Remember the name of that store you want to visit while in Myrtle Beach? Write it down. Another popular item to bring is a Bluetooth speaker. Hook your phone up and play favorite tunes while playing in the sand. Everyone has tablets and phones these days. Don't forget to bring a charging cord and power bank, so you don't find yourself with a dead device.
Have fun!
Once you're packed and ready to go, you will be prepared to have the time of your life! While we hope you don't need such items as aloe or painkillers, it is always best to be prepared. If you do happen to get a headache or experience a tumble, you will be on your way to recovery and having fun again. Keep your group in mind, whether you're traveling with just adults or if there will be children as well. This determines what you need to pack as well. Forgot something? Don't worry! Boulineau's is located right in the heart of North Myrtle Beach and is stocked with all beach day essentials. Stick to a list, and you will be ready to go in no time!