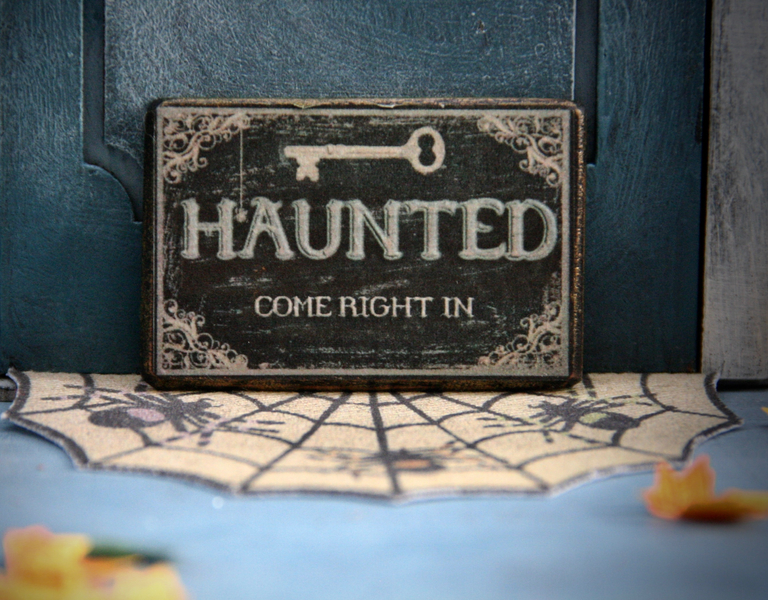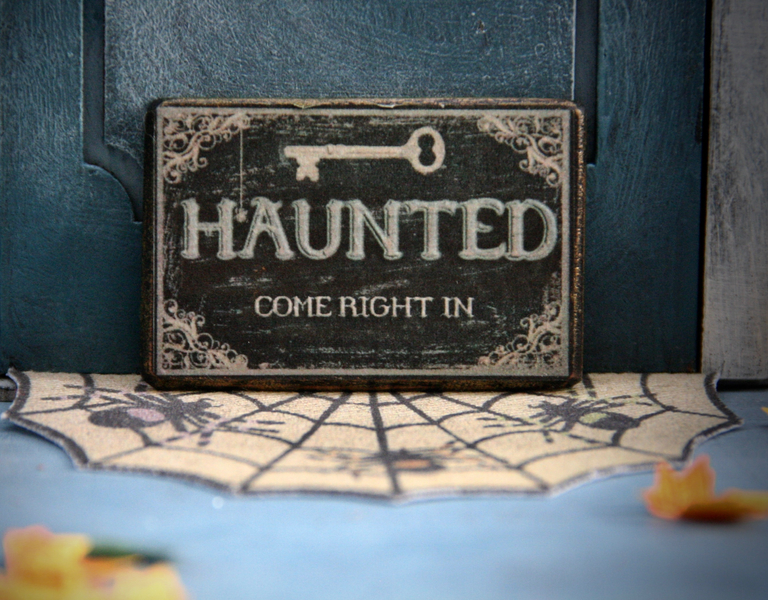 The moon hangs high with a haunting glow. Jack O' Lanterns have begun to make their ghastly appearance known, and people the world over are indulging their interests in all things spooky and macabre. Halloween is right around the corner. With countless award-winning theaters, boutique shopping centers and over 100 championship golf courses, the Grand Strand boasts every conceivable form of entertainment—even the terrifying. If you're looking for a good scare during your next Grand Strand getaway, check out these four horrifying haunted attractions!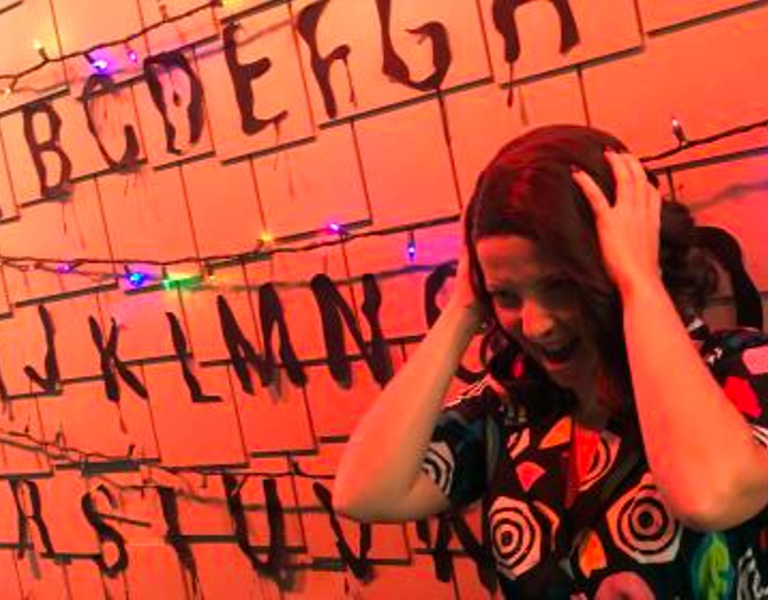 SkyWheel Things – Haunted Experience
Strange things are happening at the Myrtle Beach SkyWheel. For one night only, take a thrilling journey back in time during this eerie after-hours event! Whether you're a Stranger Things fanatic or you're just looking for a good scare, you will not be disappointed by this spectacular event.
SkyWheel Things will take place at the Myrtle Beach SkyWheel on October 19th from 8pm-Midnight. Tickets are now available on the Myrtle Beach SkyWheel website! Tickets cost $20 per person and include admission to enter the SkyWheel Things Haunted experience and ride the SkyWheel in the "Upside Down".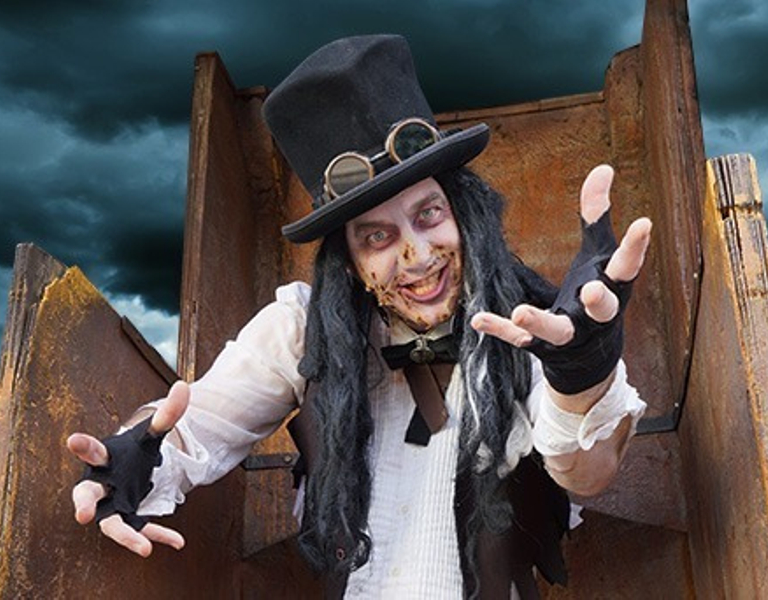 Ripley's Haunted Adventure
Face your darkest fears at Ripley's Haunted Adventure! Situated in the heart of Myrtle Beach, across the street from the legendary Gay Dolphin souvenir shop, this horrifying attraction is equal parts haunted house and combat experience. Each visitor is given their own laser gun, before entering the facility to "deal" with a ghastly outbreak of zombies and various other monsters.
You must be at least six years old to enter. However, parents should be forewarned. Even the most fearless of adults have succumbed to terror in this horrific haunted attraction.
Ripley's Haunted Attraction runs from 2-7pm Sunday through Thursday and 2-9pm Friday and Saturday. To reserve your tickets, visit the Ripley's Myrtle Beach website or call them today at 843-448-2331.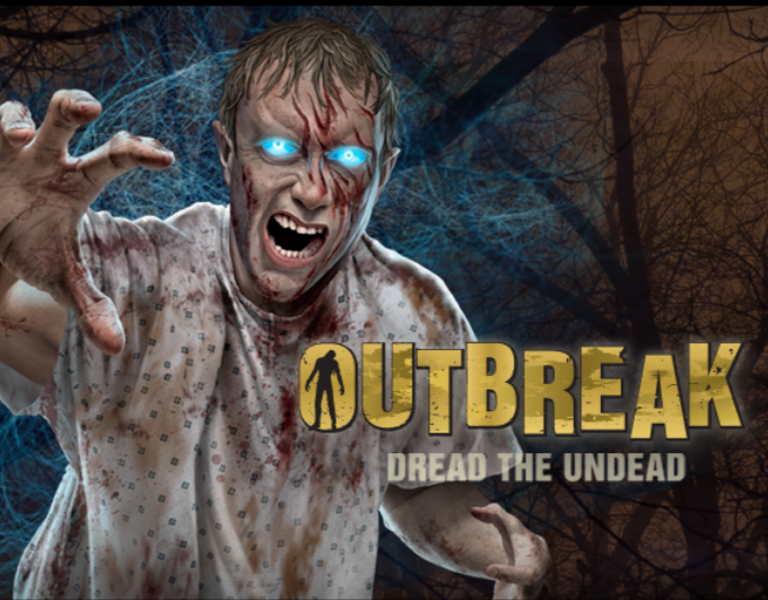 Outbreak: Dread the Undead
Death is only the beginning at the Hollywood Wax Museum's Outbreak: Dread the Undead.
A military experiment has gone horribly wrong at the Chemacorp Labs. Now the facility is completely overrun by undead beasts with an insatiable hunger for human flesh. Surprises wait around every corner of this twisting labyrinth of terror, including animatronic zombies, live actors, aerosol blasts of Alpha Strain zombie virus, and so much more. Whether you are a zealot for zombies or simply a connoisseur of all things creepy, frightful fun awaits all who dare to brave Outbreak: Dread the Undead.
Outbreak: Dread the Undead is located on the lower level of the Hollywood Wax Museum on 21st Avenue North, across the street from legendary Broadway at the Beach. The attraction is open 9am-9pm, Sunday through Thursday and 9am-9pm, Friday and Saturday.
For more information about Outbreak: Dread the Undead or to purchase your tickets ahead of time, visit the Hollywood Wax Museum website or call their website today at 843-444-0091.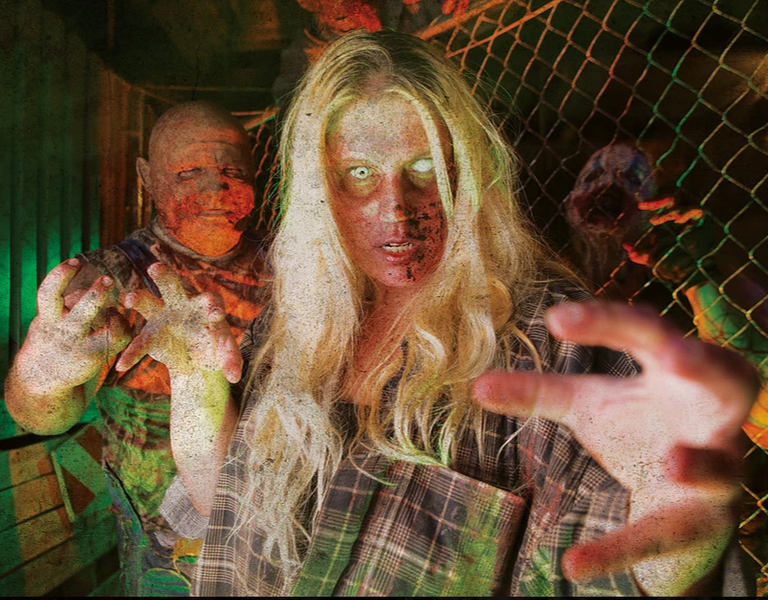 Nightmare Haunted House
Situated in the heart of Myrtle Beach, just a short walk away from the iconic SkyWheel and the Grand Strand's 60-mile stretch of Beach, Nightmare Haunted House has been scaring generations of vacationers for over 30 years.
Behind crumbling walls of death and decay lie labyrinthine corridors, haunted by creatures born from the blackest depths of your darkest nightmares. There will be thrills, there will be chills, and you will learn the true meaning terror as you make your way through over 4,000 sq. ft of haunted fun; questioning, all the while how you could ever have been so foolish as to enter this horrifying haunted house of your own free accord.
Looking for a little extra creepy fun? Be sure to checkout Nightmare Haunted House's all-new escape room—Zombie Zone Biohazard. Save yourself and save humanity from a horrible fate as you race through this multi-room escape experience. Can you make it out in 30 mins or are you destined to join the unholy legion of undead monsters?
For more information about Nightmare Haunted House, call them today at 843-626-0022 or visit their website!
So, have we whetted your appetite for frightening fun? First, book your stay at one of Elliott Beach Rental's luxurious beach homes or opulent oceanfront condos. Then, brace yourself for a scary good time on your next Grand Strand getaway!
We'll sea you soon!